Egypt notes efforts to reach fair, binding agreement to fill and operate dam without harming downstream...
Agreement between two neighbouring countries aims to enhance joint military training, border security
---
The agreement was signed by the Ministries of Electricity and Renewable Energy, and Petroleum and Mineral...
Financing supports bank's realisation of vital role played by developing new cities
---
egx30 -59.39
11333.86 -0.52%
egx70 -5.21
2185.69 -0.24%
---
egx20 91.67
14329.11 0%
---
egx100 -4.81
3198.81 -0.15%
more
Marwa El- Shinawy
This follows on from the phenomenon of exploiting religion in the service of political goals, which...
---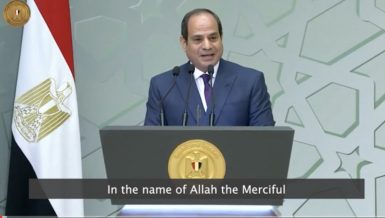 Video| Egypt's President Al-Sisi weighs in on freedom of expression, Islamic extremism
Video| Osama Heikal speaks to DNE on media policy, information warfare
Video: Kaaba Kiswah production in Egypt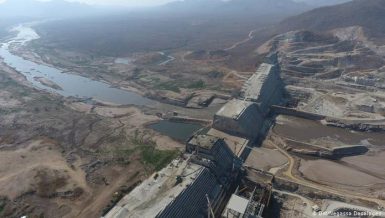 Video| GERD: A Decade of Futile Negotiations Over Nile Dam Dispute
Video: Nelson Mandela | Anti-Apartheid Activist, Freedom Champion
Video: All Eyes on Sirte, as battle over 'red line' city looms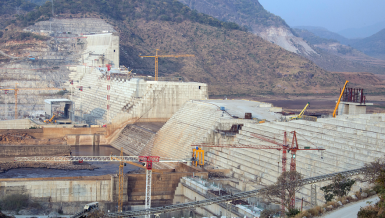 Video | Nile Dam Dispute: Myths and Facts Over GERD
Video: UAE's Mars Hope Probe: 1st Arab mission to study Red Planet's atmosphere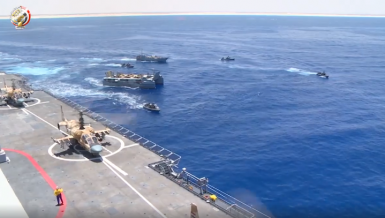 Video: Egypt continues Hasm 2020 manoeuvres near Libya border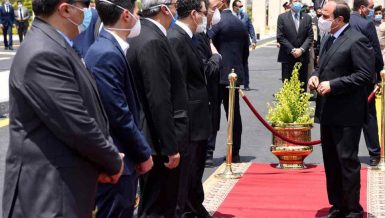 Video: Egypt bids farewell to Minister of State for Military Production El-Assar with military honours
---
Egypt faced major crisis in electricity sector in 2014, but implemented several projects to improve service, says Mohamed Shaker
---
Mouled Al Sayeda Nafisa celebrates generosity of Prophet's granddaughter
Thousands of Muslims gathered to celebrate Mouled Al Sayeda Nafisa in a night that was filled with Dhikr (Islamic enchantments), Sufi dancing, and praises of the Prophet Mohammed and his family. Mouled or Mawlid (birthday celebration) of Al Sayeda Nafisa, the great great granddaugther of Prophet Muhammad, was always witnessed by Sufi followers in Cairo, as she spent most of her life in Egypt. Islamic Mouleds are synchronised by the Islamic Lunar calendar. In Mouled celebrations, Muslims gather for days before El-Leila EL-Kebera (The biggest Night) which marks the actual birthday, to celebrate it with the night long Islamic...
more Gallery