Featured Articles
All workers in tourism sector in Luxor, Aswan should be vaccinated by end of August: Zayed

Eight military personnel were killed or wounded during the Egyptian Armed Forces operation in North Sinai, according to the army spokesperson

Lamamra affirmed that Algeria seeks to address the GERD crisis with a positive push, to help the parties to open up prospects for negotiation

Egyptian taekwondo player Seif Eissa who has won a bronze medal at the Tokyo Olympics 2020 in the -80kg category competitions

President's remarks come whilst meeting Vice President of South Sudan James Wani Igga
'100 Million Health' campaign changed concept of medical care in entire world: Health Minister
During the meeting, they discussed bilateral relations and ways to strengthen their ties in various fields,...
---
A grant agreement was also signed between Egypt's Minister of Higher Education and Scientific Research Khaled...
The ministry said that deliveries started from April through the end of July. During this period,...
---
Marwa El- Shinawy
Indeed, the Chinese news agency reported that the dialogue is most welcome and is expected to...
---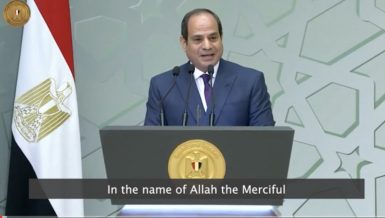 Video| Egypt's President Al-Sisi weighs in on freedom of expression, Islamic extremism
Video| Osama Heikal speaks to DNE on media policy, information warfare
Video: Kaaba Kiswah production in Egypt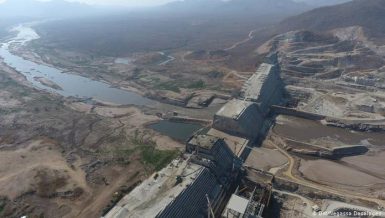 Video| GERD: A Decade of Futile Negotiations Over Nile Dam Dispute
Video: Nelson Mandela | Anti-Apartheid Activist, Freedom Champion
Video: All Eyes on Sirte, as battle over 'red line' city looms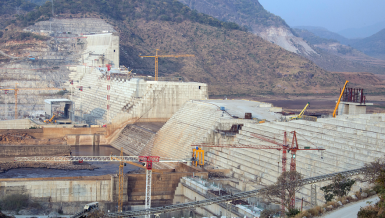 Video | Nile Dam Dispute: Myths and Facts Over GERD
Video: UAE's Mars Hope Probe: 1st Arab mission to study Red Planet's atmosphere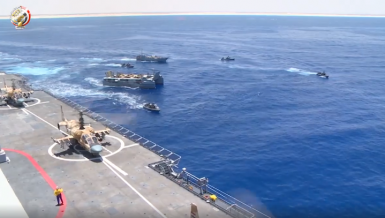 Video: Egypt continues Hasm 2020 manoeuvres near Libya border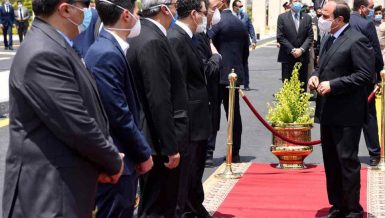 Video: Egypt bids farewell to Minister of State for Military Production El-Assar with military honours
---
When they go shopping for a used car, most people usually do not think clearly and get emotional over the deal
---
Mouled Al Sayeda Nafisa celebrates generosity of Prophet's granddaughter
Thousands of Muslims gathered to celebrate Mouled Al Sayeda Nafisa in a night that was filled with Dhikr (Islamic enchantments), Sufi dancing, and praises of the Prophet Mohammed and his family. Mouled or Mawlid (birthday celebration) of Al Sayeda Nafisa, the great great granddaugther of Prophet Muhammad, was always witnessed by Sufi followers in Cairo, as she spent most of her life in Egypt. Islamic Mouleds are synchronised by the Islamic Lunar calendar. In Mouled celebrations, Muslims gather for days before El-Leila EL-Kebera (The biggest Night) which marks the actual birthday, to celebrate it with the night long Islamic...
more Gallery