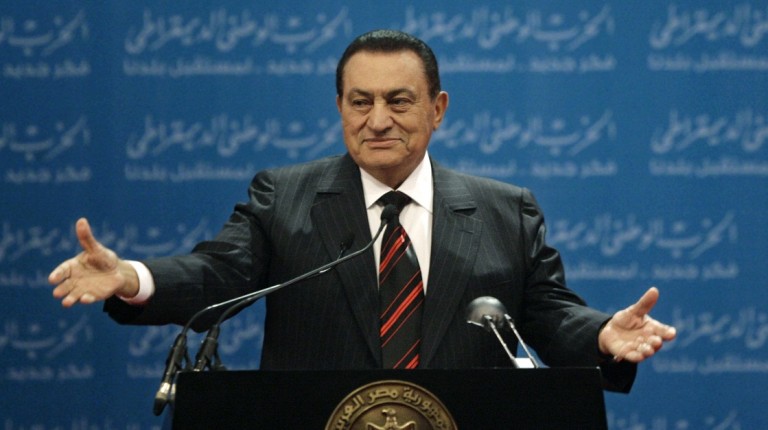 President Hosni Mubarak told his parliament yesterday that he plans to continue with democratic reforms, and hopes to work with both ruling party members and the opposition in the future.
The address was Mubarak's first to parliament since recent parliamentary elections, marred by violence, in which the banned-but-tolerated Muslim Brotherhood grabbed a much-larger number of parliamentary seats.
The United States and other countries have been critical of the conduct of the recent elections, in which at least 10 people were killed and scores more injured. Mubarak has called for a review of them, his spokesman has said.
Mubarak, in his address, said that the country would not turn back now from the path of democratic reform, but he offered few specifics. The elections "emphasized that we are going on the path of democracy and reform in determination, with no going back, the 77-year-old president told parliament.
About 50 people demonstrated against Mubarak in downtown Cairo as he addressed the parliament, some holding banners or portraits of him, his son Gamal Mubarak, leader of the ruling National Democratic Party, and his key ministers that displayed negative slogans. The protesters were surrounded by hundreds of anti-riot police.
The recent election violence flared after the Brotherhood, which is technically banned but fielded independent candidates, performed better than expected. In all, it won 88 seats compared to the 15 it held in the outgoing 454-member parliament.
The NDP party won 311 seats, retaining its control of parliament.
In his election campaign, Mubarak promised the creation of 4.5 million jobs in the coming six years, in a country where the unemployment rate is about 20 percent, a commitment he reiterated to parliament. A senior expert at a global economic organization has said that would require a sustained growth rate of nearly 7 percent but that Egypt's economy grew by only 5 percent in the fiscal year that ended June 30.
In his address, Mubarak also said he planned no major changes in the country's foreign policy, including support for the Palestinian-Israeli peace process. AP