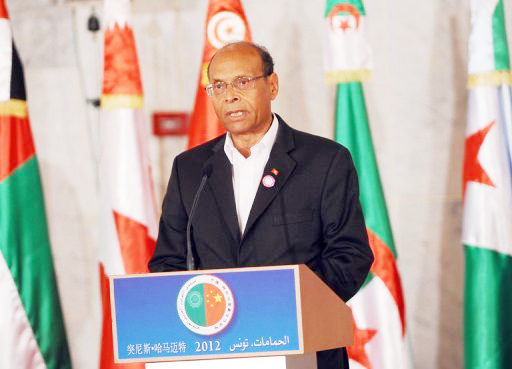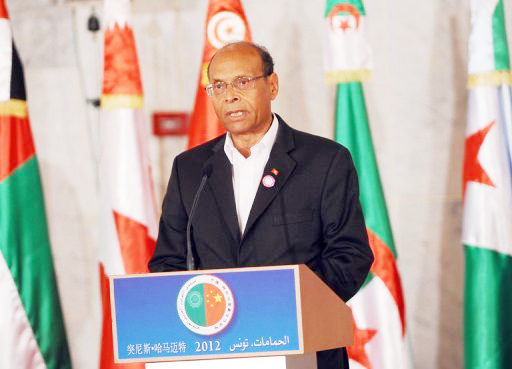 Tensions within Tunisian's ruling coalition escalated after Prime Minister Hamadi Jebali's office said on Monday that Central Bank Governor Mustapha Kamel Nabli would keep his post, despite President Moncef Marzouki announcing that he had been dismissed.
The president does not have the right to dismiss officials without the support of the prime minister, which in this case he does not have, said Deputy Prime Minister for Economic Affairs Ridha Saidi.
Saidi said Nabli would "remain governor" but some of his policies would have to change.
The standoff is the latest within a series of disputes within Tunisia's ruling coalition composed of the moderate Islamist Ennahda Movement, the liberal Congress for the Republic (CPR, also known as Al-Mottamar) and the leftist Democratic Front for Liberties and Labour (FDTL or Ettakatol).
In the wake of the 2011 Constituent Assembly elections, Tunisia's first, second and fourth placed parties decided to form a national unity coalition with Jebali, Ennahda's secretary general, leading the cabinet as prime minister, CPR's leader Marzouki voted in by the assembly as president and Ettakatol secretary general Mustapha Ben Jafar elected as constituent assembly speaker.
With the assembly set to draft a new constitution by March 2013, there are no clear guidelines over the different duties of the president and prime minister and both men, as well as their parties, have been clashing.
Jebali took the decision last week to extradite former Gaddafi-era Prime Minister Al-Baghdadi Al-Mahmoudi to Libya amidst human rights abuse concerns without informing Marzouki, prompting a crisis of jurisdiction.
Marzouki opposed the extradition, but Jebali went ahead and signed the order anyway. He told members of the Constituent Assembly in an emergency session the extradition was part of the prime minister's powers, and not under the president's purview.
There have been calls from 75 members of the Constituent Assembly, more than the third needed of the 217-seat assembly, for a vote of no confidence in Jebali's cabinet.
The vote needs more than 50 percent to pass. Ennahda, the largest party in the assembly, has a plurality of 89 seats rather than a majority. The threat of a no confidence vote could become a reality if Ennahda's junior coalition partners, CPR and Ettakatol, lend the party support.
Members of Marzouki's CPR are reportedly unhappy at the party's coalition with Ennahda.
Mohammed Abbou, the minister of administrative reform and CPR secretary general has resigned from the cabinet citing Jebali's limiting of his authority.
He said Jebali did not assign him the appropriate powers to effectively fight corruption.
Several of the president's advisers, including his press adviser Ayoub Messaoudi, and his economic adviser Chawki Abid, also resigned in recent days.
The CPR saw its 29-seat share in the constituent assembly, second only to Ennahda, shrink to only 17 after 12 members left the party and formed the Independent Democratic Congress.