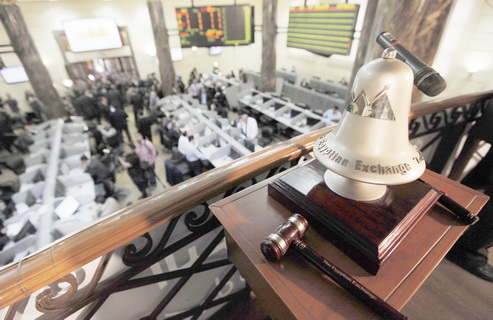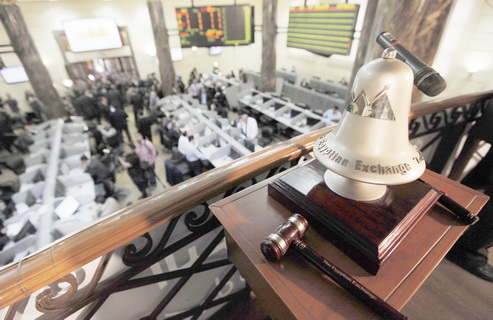 By Fathia El-Garhy
Profit taking was the title of yesterday's session. After seven consecutive sessions on the rise, the market's main index encountered strong resistance at 5000 points area.
The volume of trading fell in value to almost half in comparison to the sessions of the previous couple of weeks, which is a positive indicator that the market is approaching relative stability.
Foreigners and non-Egyptian Arabs recorded net purchases EGP 23.3 million and EGP 54 million respectively.
Leading stocks, such as HERMES Financial Group, Orascom Telecom and Talaat Moustafa Group, accounted for 43.5% of the value of stocks traded.
The EGX30 has dropped by 1.39% to close at 4914.94 points.
Performance of the EGX70 index followed the same trend, falling by 1.17%. However, it stabilised above the resistance point, closing at 433.97 points.
The EGX100 fell by 1.41%, closing at 746.14 points.
Sigma Capital's vice president for operations, Amer Abdelqader, stated that the market's performance was positive despite of the fall, which is consistent with market forecast as profit taking started yesterday and is expected to continue through today's session until 4840 points, at which point the index is expected to bounce back on an upwards trajectory.