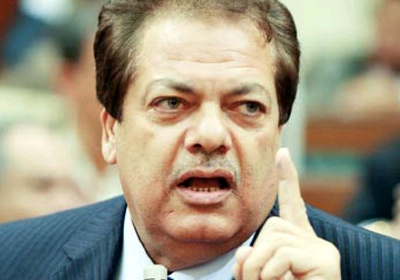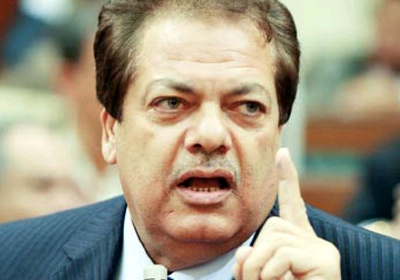 Cleopatra Group owner Mohamed AbulEnein has been banned from leaving the country by the prosecutor general, Egyptian official state news agency MENA reported on Thursday.
The prosecutor general's office is conducting an investigation into allegations that AbulEnein, a long-time Member of Parliament for the former ruling National Democratic Party, has been violating labour laws.
AbulEnein is accused of firing workers from Ain Sokhna and Tenth of Ramadan factories he owns, refusing to honour the agreement he made with the workers' syndicate, as well as not paying his workers their wages and preventing them from doing their jobs.
The prosecutor general's office has called AbulEnein for questioning and has been similarly interviewing his workers.
Shortly after President Mohamed Morsy's inauguration, Cleopatra Ceramics employees marched to the presidential palace and demanded a meeting with the president. Morsy met with representatives and promised to deliver a proposal to resolve the dispute, during which time they shortly-suspended their sit-in.
A spokesperson for Cleopatra Ceramics told Daily News Egypt the demands were unfeasible, and if they were forced to meet them, the company would be forced to shut down.
Morsy's response on Tuesday proved unsatisfactory. It obligated AbulEnein to pay the workers their past-due wages but then required the employees to bear the financial costs of the losses the company suffered as a result of the employee strikes. They have since resumed their protest, blocking roads leading to the palace and were reported to be blocking roads leading to Ain Sokhna, though Daily News Egypt could not verify this latter report. Roads to Ain Sokhna were clear at the time of publishing.
Cleopatra Ceramics workers were the first to start the now week-old trend of workers and labour movements protesting at the gates of the presidential palace. They were followed by Helwan Cement, Tora Cement and Pirelli Tires companies.
Cleopatra Ceramics representatives said 29 employees in total are protesting at. They staged a sit-in earlier this morning in front of the Dar al-Qadaa al-Ali rejecting the stipulations made by Morsy and have now resumed their sit-in at the presidential palace.
The author of this article bares no relation to Mohamed AbulEnein, any naming similarities are coincidental. 
Additional reporting by Rana Muhammad Tahah