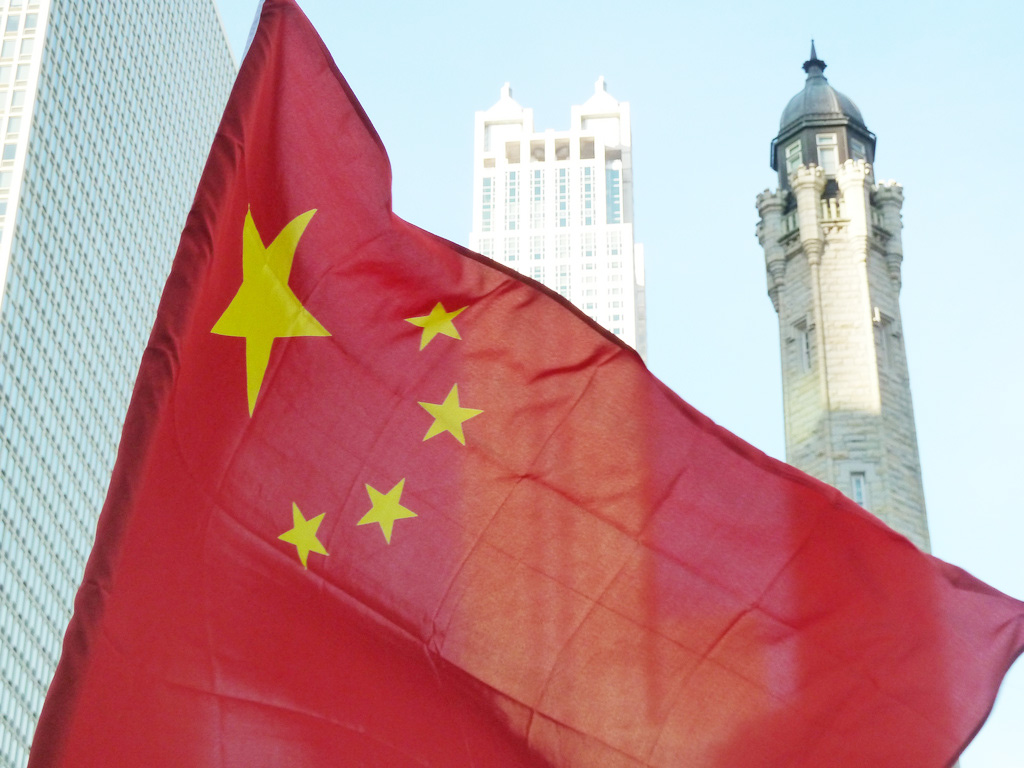 Beijing (AFP) — China's inflation slowed in June to its lowest level in 29 months, official data showed Monday, giving the government more flexibility in its efforts to reboot the world's second-biggest economy.
The country's consumer price index (CPI) rose by 2.2 percent year-on-year in June, the National Bureau of Statistics said, down from 3.0 percent in May and the lowest figure since January 2010The inflation rate for the first half of 2012 was 3.3 percent, the bureau said, well below the government's full-year target of 4.0 percent.
The inflation figures were the latest in a series of data in recent weeks showing China's economy is slowing, which analysts said would allow the government to act more aggressively in trying to revive slowing growth.
"The softening CPI will give the central bank more room to stabilise the economy," Tang Jianwei, a Shanghai-based economist with the Bank of Communications, told AFP.
"Before the central bank had to balance between inflationary pressures and softening demand."
China's economy grew an annual 8.1 percent in the first quarter of 2012 — its slowest pace in nearly three years. The government will release data for the second quarter on Friday.
The government early this year set an annual economic growth target of 7.5 percent, down from expansion of 9.2 percent last year and 10.4 percent in 2010.
But the central bank last week cut interest rates for the second time in a month, in a surprise move that analysts said indicated the economy was likely slowing more sharply than expected.
Chinese Premier Wen Jiabao then called on Sunday for stronger measures to spur economic growth, saying downward pressure was big.
"We must take further steps to increase the strength of pre-emptive fine-tuning," the official Xinhua news agency quoted Wen as saying.
Analysts attributed the fall in June inflation to an easing of food prices, a key component of CPI, which rose 3.8 percent in June, down from 6.4 percent in May, according to the statistics bureau.
They said inflation would likely fall further in the coming months, with deflation even a possibility.
China's producer price index, an advance indicator of inflation, fell 2.1 percent in June from the same month a year earlier, the statistics bureau reported Monday.
"Persistent deflation can be poisonous to the economy, which has already been manifested by continuous weakening of business profits," said Ren Xianfang, chief China economist for IHS Global Insight in Beijing.
The deflation threat is a marked turnaround after China's leaders had previously sought to keep inflation in check since the start of 2010, concerned that surging prices could spark social unrest.
Inflation peaked at 6.5 percent year-on-year in July last year, from a low of 1.5 percent in January, 2010.
Analysts expect China to further trim the reserve requirement ratio — the amount of money banks must hold in reserve — to inject more cash into the economy, as well as cut interest rates again.
"Inflation is falling fast and is likely to remain tamed for the rest of this year," said Sun Junwei, China economist for HSBC in Beijing.
"This leaves sufficient room for policy easing and Beijing's top leaders confirmed their willingness to do so," she said.
Chinese stocks closed down 2.37 percent on Monday, ignoring easing inflation, as investors focused on the indicators to be announced later this week likely to highlight the slowing economy, dealers said.