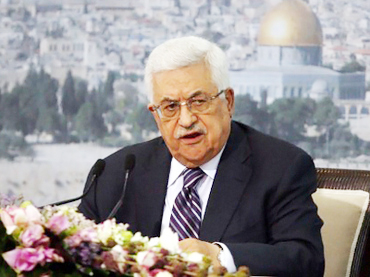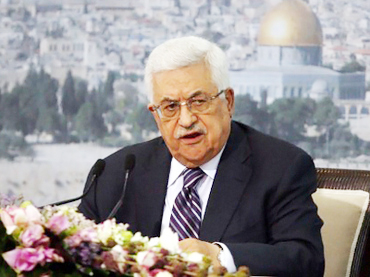 After a week of high profile trips and visitors, there is one regional player in particular that is feeling left out in the cold – Iran.
Iranian officials are still eager to get face-time with Egyptian President Mohamed Morsy, sending a representative to see him next week after his visit with Palestinian President Mahmoud Abbas.
Morsy's popularity may still be fragile within his own nation, but among regional neighbours, he is the man to see.
Following Morsy's election victory, the Iranian President Mahmoud Ahmadinejad was quick to congratulate him and to invite 'His Excellency' Morsy to Tehran for a summit of Non Aligned Movement (NAM) nations in mid-August.
Since then Morsy has been busy meeting with Saudi King Abdullah and United States Secretary Hillary Clinton.
The president met with the Palestinian National Authority President Mahmoud Abbas yesterday, and will similarly meet with the head of Hamas bureau Khalid Misha'al today, followed by meetings with an Iranian representative next week.
Morsy is still new to regional discussions, but observers of regional policy debates believe that Morsy may be out to forge stronger ties with an internationally isolated Iran.
Morsy has consistently said he will not be favouring any one Palestinian representative over another but his meeting with Abbas is worrisome to Iran, which has harboured a longstanding grudge since Egypt recognised the state of Israel and enforces the blockade on Gaza.
Abbas himself is no doubt trying to get Morsy on 'his side,' as will Misha'al today.
Ahmadinejad has been particularly eager to get time with Morsy, almost persistently pushing for his attendance at the NAM summit in Tehran in late August.
Iran is not ready to give up, and has been committed to getting a response from Morsy.
Tehran will be sending Mojtaba Samareh Hashemi, Ahmadinejad's top adviser to invite him in person next week.
A nod from Morsy is what Iran needs to hear after a meeting with now Saudi-backed Palestinian President Abbas.
In a clear counter-move, Morsy's attendance at NAM would put the Saudi-Iranian balance in the region back in play.
Morsy has not indicated whether he plans to participate.