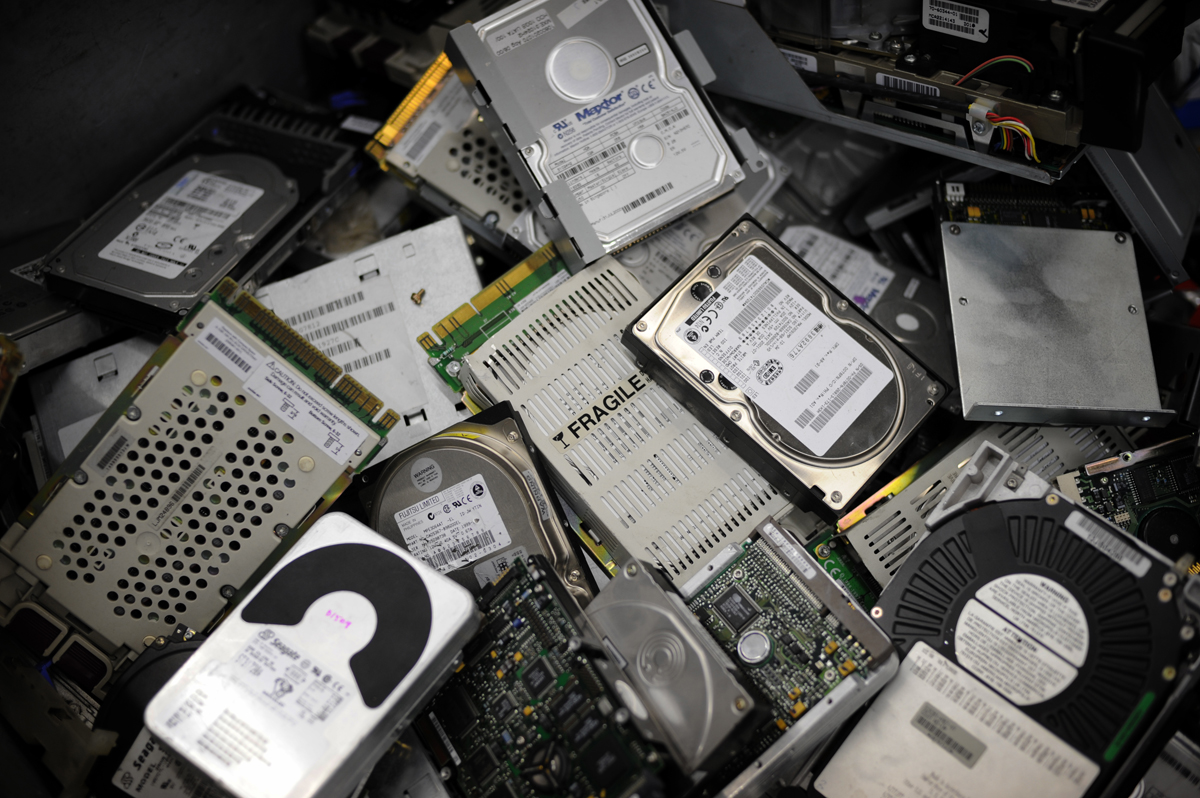 By Mohamed Fawzy
Specialists have confirmed the current timing proposing a technical report on the Electronics Waste Management Administrationis appropriate, saying that the proposal should be included in a comprehensive plan addressing all issues related to electronics recycling. Sources estimated that 500 thousand computers and accessories including calculators, printers and scanners, need to be recycled on yearly basis.
Yehya Tharwat, President of Link Egypt, said that in calling for proposals, a report on the Electronics Waste Management Administration must be included in a comprehensive plan comprising all e-waste issues.
He explained that the Ministry of Communication's initiative to invest in e-waste recycling will open new gates for investment. However, investors must be well informed before making the decision to invest.
Tharwat added that e-waste is increasing in the region with users' consumption of electronics.  He stressed the importance of group efforts to dispose any harmful waste.
Khalil Hassan Khalil, Director of the Computers Division at the Chamber of Information Technology (CIT), said that the timing of the proposed report is appropriate, if not late. He added that since 2007, the government has decided not to import computers that were more than five years old.
He also noted that the Ministry's initiative to recycle e-waste will open new gateways for investment in the communications' sector, stressing that the responsibility for e-waste should be divided between several ministries, including the Ministry of Environment, the Ministry of Trade and Industry, and the Ministry of Communication.
He expected companies' participation in the proposal to be high, noting that the projects will require large investments.
According to several studies, despite the fact that the European Union (EU) has the strictest in e-waste recycling regulations, 75% of its 8.7 million tonnes in total e-waste doesn't get recycled, a total of 6.6 million tonnes.
On the other hand, United States laws concerning e-waste are limited, where only 20% recycled, divided between computers and TV monitors.
Users switching to digital televisions in the United States and many other countries led to increased waste of old sets. In addition, USA exports a portion of the 20% that is recycled to Africa and Asia.