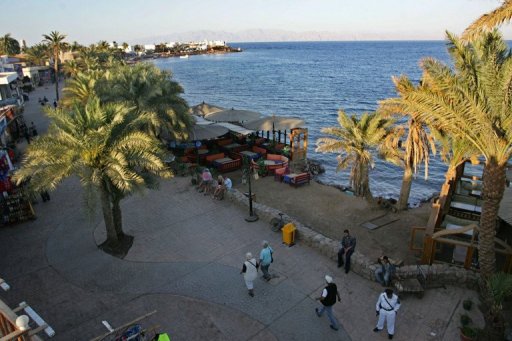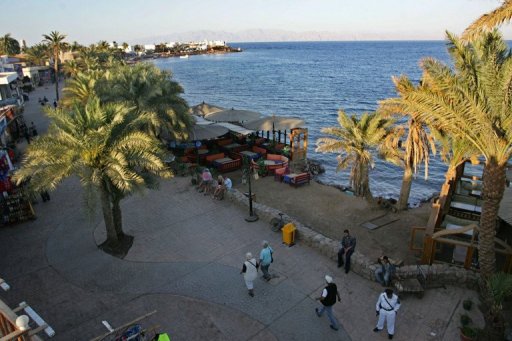 As power cuts threaten the livelihood of small businesses and hotels in the resort city of Hurghada, airport police officer, security guard strikes and ongoing power cuts are putting the popular tourist destination in a difficult position.
Several low ranking police officers and security guards in the coastal city of Hurghada have been on strike due to the Interior Ministry's decision to transfer the Hurghada port security manager General Sameh Outta to the security directorate. As a response to the strike, airport authorities brought in civilians on Monday under supervision of senior police officers, to take their place.
These police strikes and power cuts may yet impact tourism in Hurgada but for now hotels claim to be coping well.
The strike is affecting only the airport and the general manager of the Hurghada airport, Major General Samy Abdel-Moneim,  stated that work will continue as normal. He also stated that police officers working in the ports are not involved in the protests, and said that the airport control tower has not been affected by the strike. Tourists will be still be able to arrive without in issue in the Hurghada airport, according to Abdel-Moneim.
Large chain hotels like the Hilton and Montillon have generators to be used as back-ups, claiming that the power cuts have not had any significant effect on their guests. According to the Montillon Hotel, "Everything is under control."
Assistant general manager of the Sonesta Pharaoh Beach Resort, Shaza Faephi, said that the power cuts have generated a lot of complaints from their guests, specifically regarding air-conditioning. Faephi said that while the power cuts and voltage fluctuations have had a negative impact, hotels are purchasing generators to mitigate the effects. Faephi believes that the power cuts will not be an issue, as more hotels purchase generators to combat the problem.
The problem affects mainly small businesses and hotels without back-up generators. "When the power goes out, it is obviously not a good thing for us," said Ahmed Whsy, manager of the Golden Rose Hotel, a medium-size hotel. For Whsy, business has not been great, but he believes that the number of tourists currently in Hurghada for Ramadan is higher than expected.
Hurghada is a popular Russian tourist destination, with direct flights from Moscow, making it very easy for Russian tourists to come to Egypt without having to worry about problems in the rest of Egypt.
Since the start of the revolution that toppled former President Hosni Mubarak, tourism has dropped drastically in Egypt as tourists became weary of visiting a country in transition.