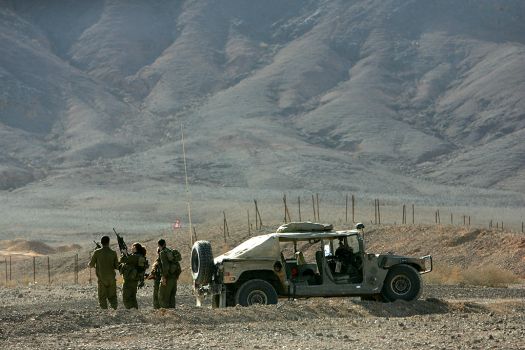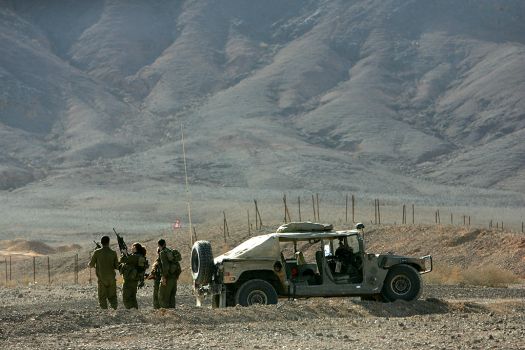 The Israeli government renewed its calls Thursday that all tourists in the Sinai region leave immediately, citing intelligence that Gaza-based groups were planning to target Israeli visitors for kidnapping. It also recommended tourists avoid planning trips to Sinai.
"The Counter-Terrorism Bureau once again urges all Israelis in Sinai to leave the region immediately and return to Israel," the Prime Minister's Office said in a statement. "The Counter-Terrorism Bureau asks the families of Israelis in Sinai to make contact with them and inform them of this warning.
"From information at our disposal, it arises that terrorist organizations in the Gaza Strip and additional elements are actively planning to perpetrate terrorist attacks, especially abductions, against Israeli tourists in Sinai in the immediate term," the statement continued.
The announcement follows an announcement on Channel 2 News Friday that Hamas has released a dangerous individual, Abu Walid Al-Maqdisi.
Al-Maqdisi (also known as Hisham Al-Saidni) is an Egyptian who previously lived in Gaza. He is a Salafi and leader of the Al-Qaeda-affiliated jihadi group Jama'at Al Tawhid Wal-Jihad – a group associated with the abduction and murder of Vittorio Arrigoni, an Italian blogger and activist in 2011.
Al-Maqdisi is said to have been released Friday after having been detained for 17 months. He was arrested on 4 March 2011 by Hamas officials who accused him of attempting to "disrupt public order in the Gaza Strip."
The travel warning coincides with increased activity along the Egyptian-Israeli border. Last Wednesday Egyptian soldiers fired upon cross-border smugglers, inadvertently hitting an Israeli army bus. Earlier last month a blast rocked two of Egypt's main gas pipelines and an Al-Qaeda offshoot operating out of Sinai claimed responsibility. According to a video, the attack was meant to dissuade the wastefulness of state resources and ensure they were used to help the poor.
"Terrorist groups in Sinai may try to create a diplomatic crisis [between Egypt and Israel] through attacks," IDF intelligence chief Aviv Kochavi told the Knesset Foreign Affairs and Defence Committee.
According to the Israeli-run Channel 2 News, there are currently several hundred Israelis vacationing in the Sinai, most of them Arab Israelis.