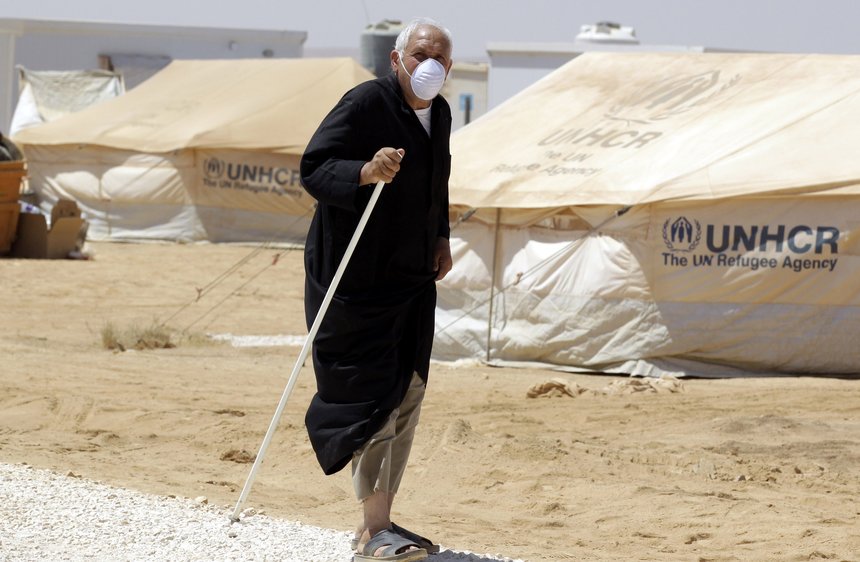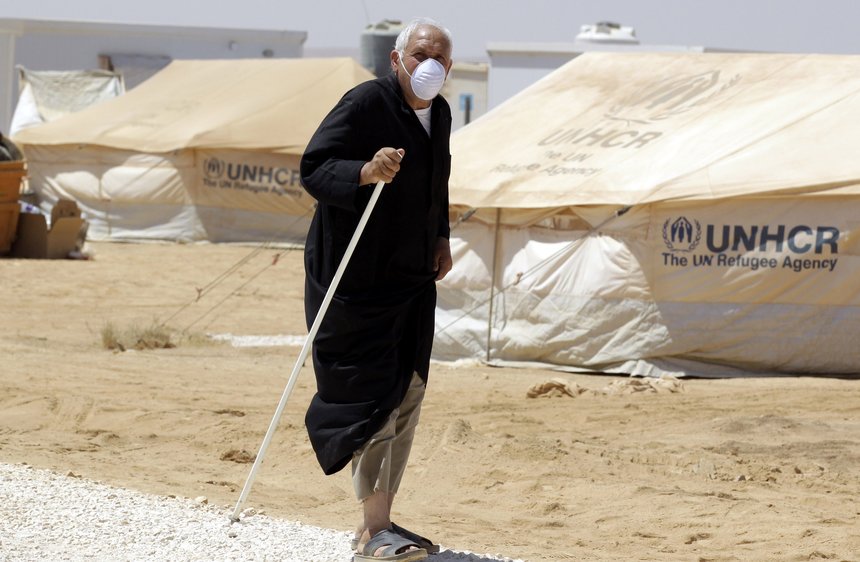 Jordanian and Syrian forces clashed on their shared border Friday; the latest incident between the neighbours since the start of the Syrian uprising. The clashes took place at the Tel Shihab-Turra area 80 kilometres north of the Jordanian capital Amman. Syrian soliders reportedly shot at Syrian refugees fleeing to Jordan on the Jordanian side of the border.
Reuters reported no killings on Jordan's side.
The Syrian military however, said in a statement to Russia's Itar-TASS news agency that the clashes were between Syrian forces and rebels, denying Jordanian involvement.
The Jordanian border to Syria serves as a gateway for Syrian refugees fleeing violence in their country. According to the UNHCR's latest report on Syrian refugees, 45,869 from a total of 150,000 Syrian refugees are in Jordan.
France has sent a medical team with aid to create a makeshift hospital on the Syrian border with Jordan, according to AP, while United Kingdom Foreign Secretary William Hague announced on Friday five million British pounds in aid the Syrian opposition.
Hague told reporters at a press conference that the aid will go to "unarmed opposition groups, human rights activists and civilians." He also added that Britain was holding discussions with the Free Syrian Army's political arm, according to BBC news.
On the battleground, the armed opposition has lost control over the strategic Salahaldin nieghbourhood in Aleppo on Thursday. Their retreat followed heavy shelling by Assad's forces, yet they are reportedly planning a counter-attack, according to BBC news. The Syrian National Council was quoted by BBC news saying that Aleppo's historic 13th Century citadel was damaged by the bombardment.
"The reason we retreated from Salaheddine this week is due to a lack of weapons," commander Thadet told Reuters.
"We will not let Salahaldin go," Free Syrian Army commander Abu Mohamed told AFP in a phone interview.
Syrian state television, in turn, reported attempts by the armed opposition to attack Aleppo airport, only to be halted by Al-Assad's forces on Friday.
In the meantime, United States Secretary of State Hillary Clinton arrived in Turkey on Saturday for a visit mainly concerned with discussing the situation in Syria, with plans for meeting Turkish officials as well as members of the Syrian opposition, according to BBC news.
In the same context, Iran held a consultative conference on Syria in Tehran on Thursday, attended by representatives from 27 states, according to Fars News Agency.
The conference comes against the backdrop of new US sanctions imposed on a Syrian refiner Sytrol for violating the oil embargo on Iran in April. The US also extended its sanctions on the Iranian-backed Lebanese militant group Hezbollah, accusing it of providing Al-Assad's regime with training, advice and logistical support, according to CNN.