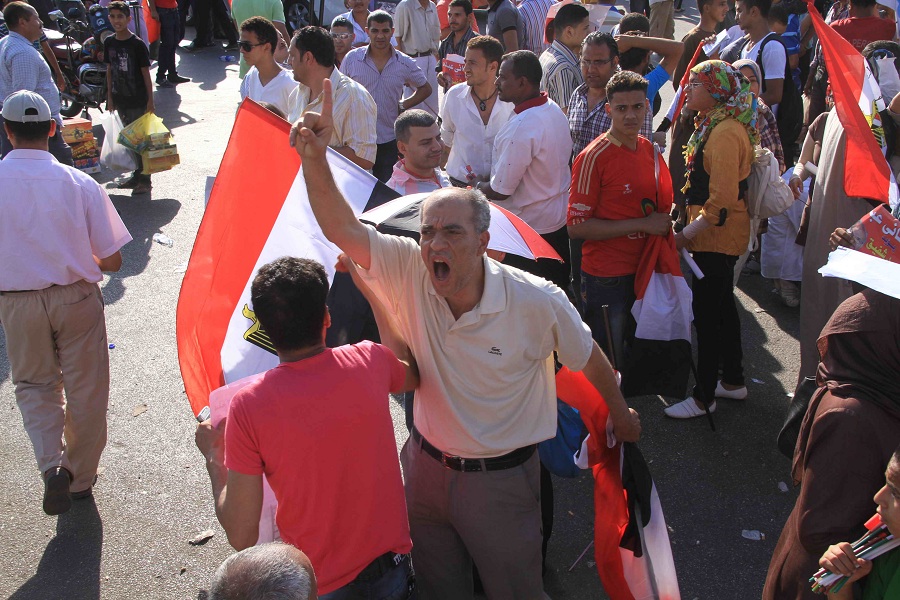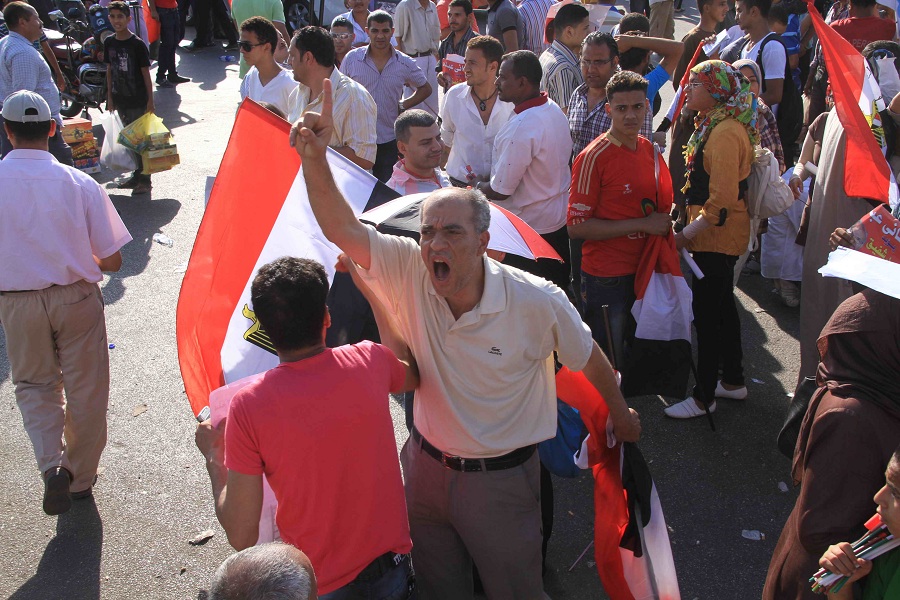 Less than 24 hours before planned protests against the Muslim Brotherhood's increasing power, several political figures offer their opinions regarding the controversial 24 August "million man march," or "revolution" as some of its advocates are calling it.
The Freedom and Justice Party, the political wing of the Muslim Brotherhood, has attacked the upcoming protests as "a coup against legitimacy." Atef Abu El-Eid, secretary of the FJP media committee, said it is unjustifiable to hold protests at this time, now that Egypt has a legitimate leader who was democratically elected by the public. "There is a great difference between the goals of January 25 revolution and tomorrow's protests," Abu El-Eid said.
The fact most of the country's political movements and parties were boycotting the protest denotes its likely impact, according to Abu El-Eid. He also wondered about the real aims of the protest, asking for whom its main organisers are working.
However, Abu El-Eid asserted that freedom of expression and peaceful protests are guaranteed constitutional rights for every citizen, stressing that these protests shouldn't include any violations of citizen's rights or public and private property.
The Reform and Development party stressed that any attack on the state's institutions would be totally unacceptable. Moreover, party leader Anwar El-Sadat said the party has formed volunteer committees whose job is to protect public facilities and react to any violations that might occur on the day.
However Yasser Borhami, First Deputy Chairman of the Board of Directors of Salafist Preaching, rejected apportioning blame for any destruction of public facilities on everyone who participates in Friday's protest. In a Fatwa (religious ruling) posted on his website "Salafi Voice", Borhami said protesting is not against religion and is acceptable so long as it is peaceful; however sabotage is an unacceptable crime. If it were justifiable to waste the blood of anyone criticising the president then there would be no reason to praise the revolution, he concluded.
However, Borhami said his organisation doesn't see a justifiable reason for the protests, as he believes the government and presidency should be given their chance for reforming the hectic situation in Egypt.
Mohamed Abu Hamed, a former member of parliament and the main organiser of Friday's protest, said the protesters have no intention of attacking the Muslim Brotherhood and FJP headquarters, stressing that the protests would be peaceful.
Moreover, he mentioned that the number of participants in Friday's protest would decide the next steps to be taken. "I have a plan of action for every possibility", he concluded.