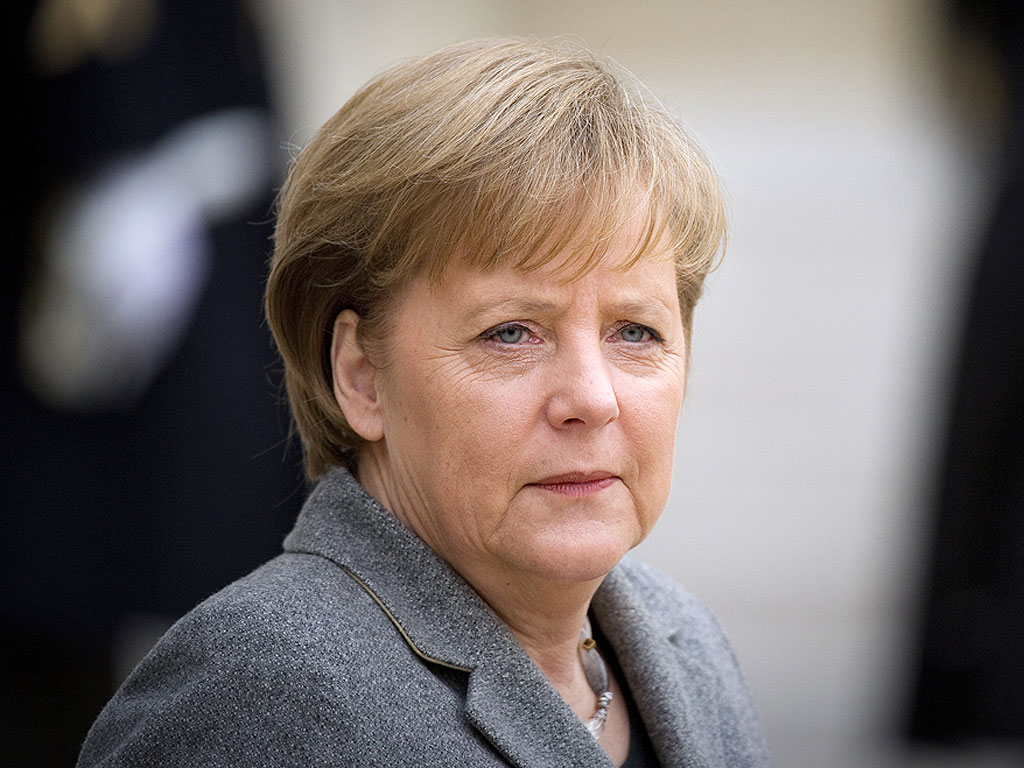 Berlin (AFP) – Chancellor Angela Merkel offered a ray of hope to Greece Friday, stressing that she wanted the debt-burdened country to stay in the eurozone and pledging German help after crisis talks with the Greek prime minister.
"I want to say very clearly … that Greece is part of the eurozone and I want Greece to remain part of the eurozone. This guides all our discussions," Merkel said at a joint news conference with Antonis Samaras.
"I am deeply convinced that the new Greek government, under the leadership of Prime Minister Samaras, is doing everything to solve the problems that Greece is facing.
"We know that this requires great sacrifices … and Germany has always said that it will support Greece in this," added the chancellor.
For his part, Samaras pledged to stick to all of Greece's promises to its international creditors and said that he was not asking for more bailout money, but just "breathing space" to implement the necessary spending cuts and reforms.
"I am sure our plan will soon bear fruit. We will hit our targets," vowed Samaras, speaking through an interpreter, before adding: "Actions speak louder than words."
"We are at the beginning of a new phase in relations between our two countries," said the Greek prime minister, as ties had become strained between Berlin and Athens as a result of the near three-year eurozone debt crisis.
Samaras was kicking off a two-day trip to northern Europe which will take him on Saturday to Paris for talks with French President Francois Hollande.
He is reportedly drumming up support with the leaders of the eurozone's two top economies for more time to meet a deadline to cut billions of euros (dollars) from his budget.
He declined to specify a timeframe after his Berlin talks, but said a report from Greece's international creditors, due next month, would show that Athens had "produced results" in its drive to reform its ailing economy.
As part of a 130-billion-euro ($161-billion) bailout package from the EU and the International Monetary Fund (IMF), Greece has committed to sweeping reforms and some 11.5 billion euros of cuts in 2013 and 2014.
But amid reports that the budgetary hole is actually closer to 14 billion euros and a recession now in its fifth year, Samaras is thought to want to spread the cuts over four years.
Samaras said he was working to reduce Greece's budget deficit and the "credibility deficit" caused by the crisis. He also stressed the importance of reviving the economy.
The day before, Merkel met Hollande in Berlin and insisted that Greece redouble its reform efforts but noticeably did not say she wanted Athens to stay in the euro, unlike the French president.
After her meeting with Samaras, Merkel continued to emphasise the importance of an assessment due next month by experts from the EU, European Central Bank and IMF on Greece's progress in making the required reforms.
A positive report from the so-called Troika is essential for Greece to get the next 31.5-billion-euro installment of funds to keep it afloat.
Both Berlin and Paris want Greece to fulfil its commitments to win this next slice of funds, Merkel said.
"Greece can expect that Germany will not take hurried decisions but on the basis of reliable facts," stressed Merkel.
A beaming Merkel had earlier welcomed Samaras for his first official visit abroad and the two listened to their respective national anthems played by a German military band in unseasonal Berlin drizzle.
The run-up to the meeting was coloured by negative reports about Greece in the German press and renewed pressure on Athens by officials.
According to a report in the Financial Times Deutschland, a secret cell has been set up within Finance Minister Wolfgang Schaeuble's ministry to examine the possible consequences of a Greek exit from the eurozone.
The paper said the group was working on "calculating the financial consequences" and considering "how to prevent a domino effect onto other eurozone countries."
And a close ally of Merkel dismissed Samaras's notion that more time did not mean more money.
"The phrase 'time is money' has never been so relevant as in this case and we cannot provide more money," Volker Kauder, parliamentary group leader of Merkel's conservative bloc, told ZDF television.
But Samaras hit back.
"We are a proud country. We don't want to rely on borrowed money," said the prime minister.
"We want to stand on our own two feet."