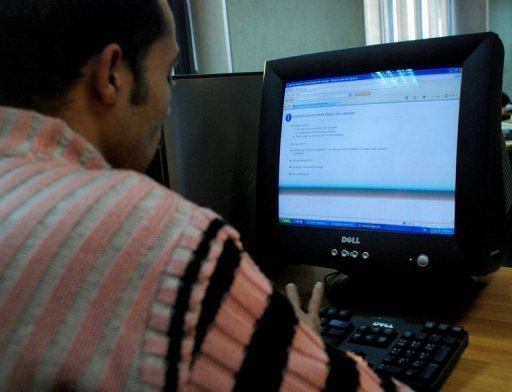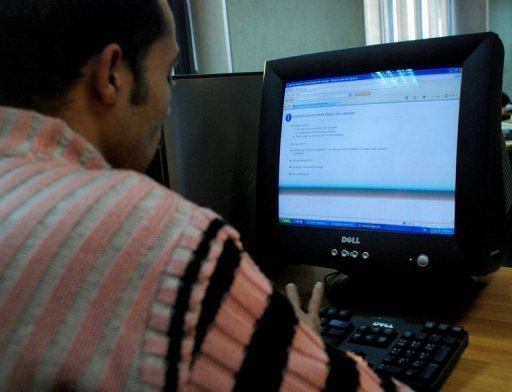 At least 300 Jordanian news sites and blogs displayed a black screen on their homepages on Wednesday in protest of proposed amendments to the Press and Publications Law that may limit online freedoms.
The blackout, which is also being referred to in Jordanian media as "electronic darkness", was called for by a group called "Hor Ya Net" (you are free, internet).
Hor Ya Net invited blogs and media sites to display the a black screen with a message, "you may be deprived of the content of this site under the amendments of the Jordanian Press and Publications Law and the governmental Internet censorship."
The group said they aim to spread the message to 250,000 Jordanians and hundreds of thousands outside Jordan.
The group invited groups to register their participation and displayed the logos of around 300 sites involved. Participating websites included news sites Watn News, Al Hilal News and Jo 24.
Saraya News Agency (SNA) said the move is a backlash to draft amendments which "try to gag the people and the media." According to the Jordanian Al-Ghad, there was also a protest on Wednesday in front of the House of Representatives, in objection to the draft amendments.
The controversial amendments were proposed on 22 August and were discussed on in an emergency session in Parliament on 25 August, Hor Ya Net said. This move came ahead of a session in parliament on 30 August.
The amendments will give the Jordanian Government the ability to block international websites and will allow the monitoring and censoring of comments. In addition, websites will be required to store comments for six months. The amendments cover online media but don't specify what online media is, or whether it includes social networks and blogs, Hor Ya Net said.
The Government made a statement aiming to address public concern over the draft amendments. According to The Jordan Times, a spokesperson for the Jordanian Government on Tuesday said, "[the draft amendments] are not sacred and are subject to change through dialogue," adding that they were never intended to limit the freedom of new websites.