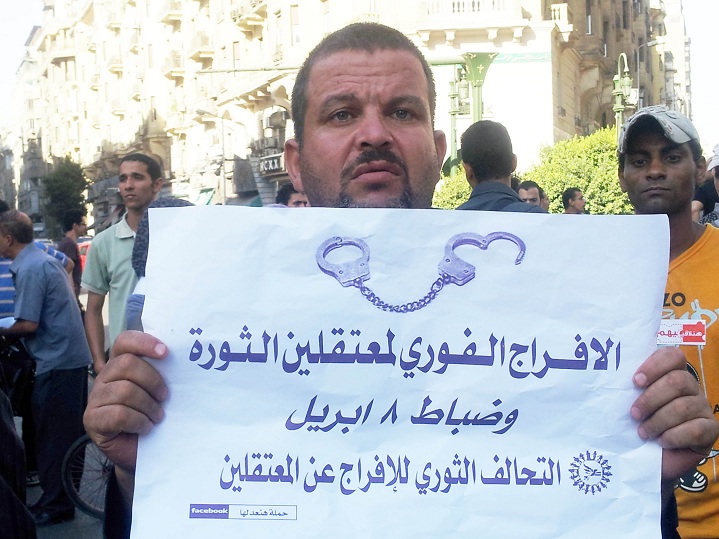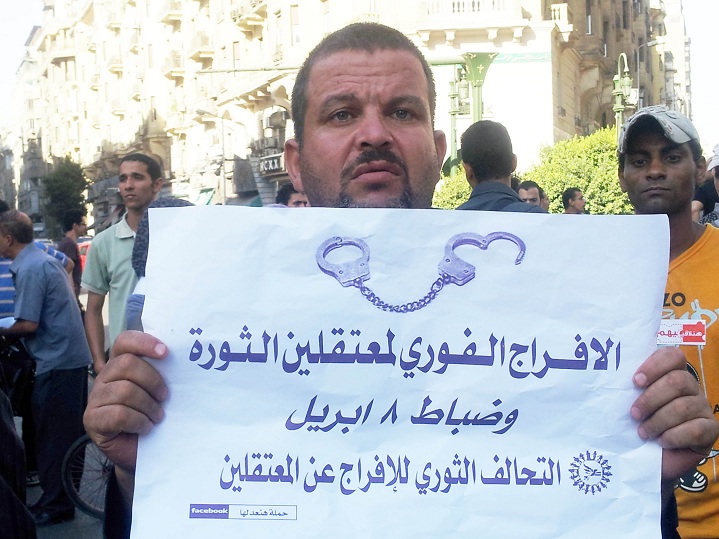 A group of army officers referred to in the media as the 8 April Officers may have been pardoned by President Mohamed Morsy, according to reports which emerged Monday night.
A Facebook group called the Movement of the Supporters of the 8 April Officers heard the men have been pardoned and would be released within hours. While the Daily News Egypt could not verify the news, Al Jazeera Mubasher Misr reported that the wife of Major Ahmed Shoman, an imprisoned officer received a call from the presidency saying her husband would soon be released.
In addition, the father of another imprisoned officer who took part in the 2011 revolution and the demonstrations that followed reportedly received a call from the president's office informing him that Morsy will issue a decree pardoning the men within the next few hours and that the men will be released within the next 48 hours.
The 8 April officers are a group of around 20 military men who were arrested and tried by the military after taking part in a demonstration in Tahrir Square on 8 April 2011 in what was called the Friday of the "trial and cleansing." Some of the men joined the protests in their military uniforms.
The demands of the demonstration included the arrest of ex-regime figures and the trial of anyone responsible for the death of protesters in the 2011 uprising. In addition, they demanded the fair trial of anyone responsible for the detention or torture of protesters. The men received prison sentences of varying terms.
The presidential pardon reportedly extends beyond the 8 April officers to include the 27 May and 20 November officers, all of whom showed solidarity with the revolution. Ahmed Shoman, who is also reportedly going to be released, protested earlier in February 2011 and was arrested then pardoned by SCAF. He protested again in November 2011 and was sentenced to prison last April, according to the independent Al-Shorouk newspaper.
Several protests and efforts calling for the release of the military men have been held in the past few months. The last was last Friday in which a few hundred protesters gathered in Tala'at Harb Square in Downtown Cairo calling for the release of detainees arrested after the revolution, including the 8 April Officers.