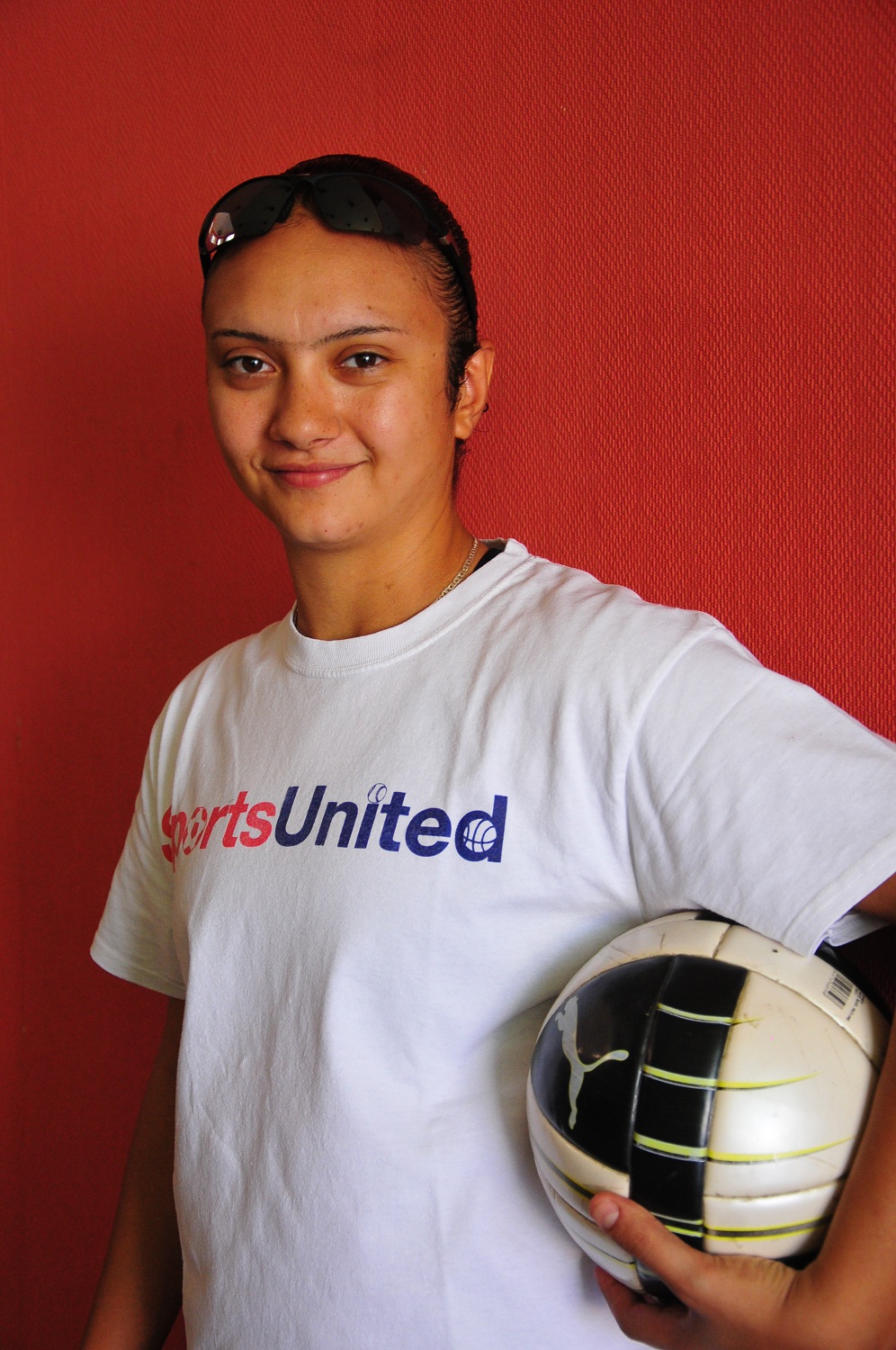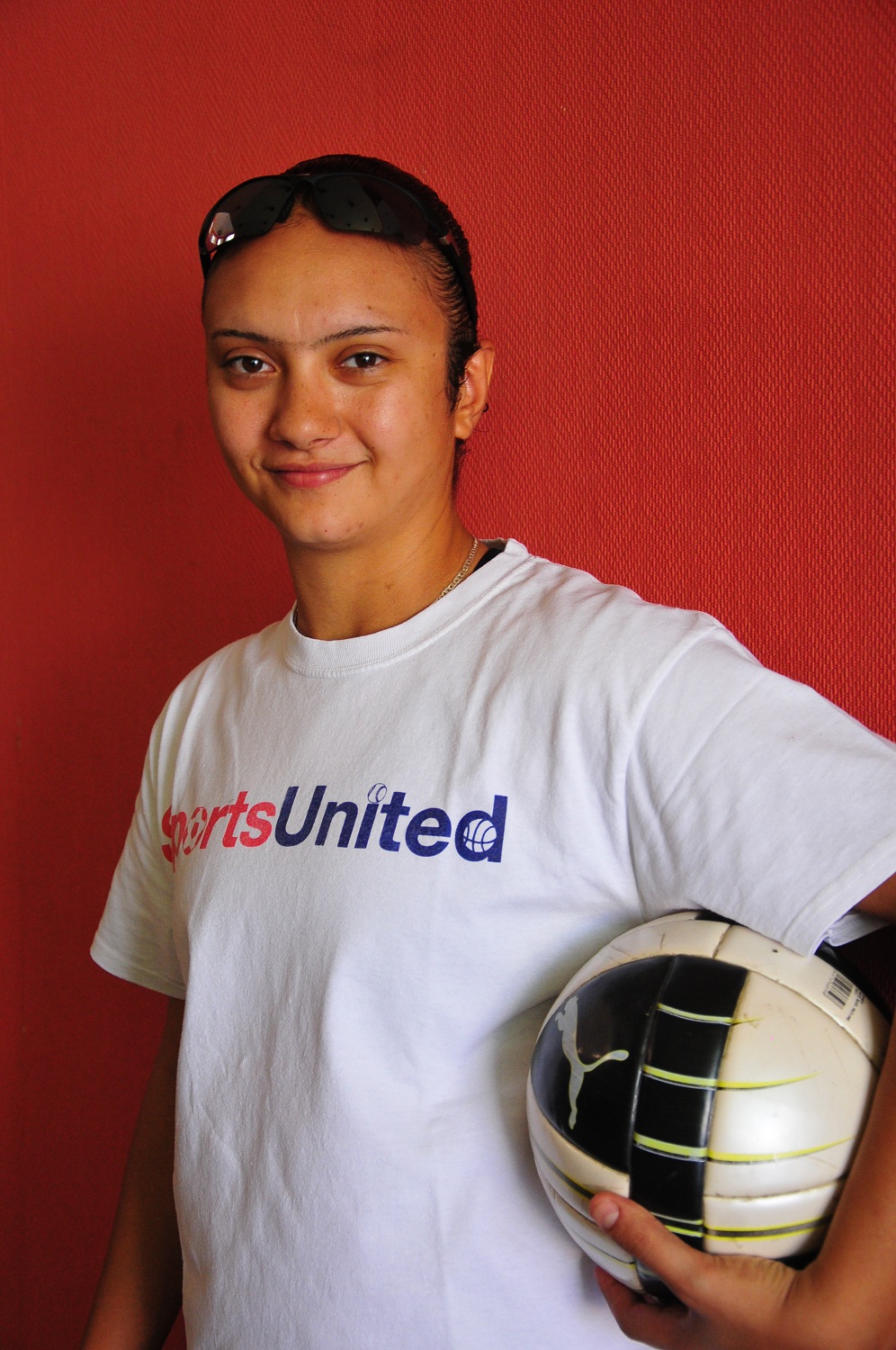 From playing football in the streets with the boys of her neighborhood to becoming general coach for the Egyptian girls' football and Masr El Mokasa teams, the 28 year old captain Marwa El Hawat speaks to the Daily News Egypt about the future of the Egyptian girls' football team.
How did your interest in football start? And how did you join the girls' team?
I started playing football when I was eight years old in the streets with the boys in my neighbourhood. My father was a teacher and at his school there was a girl who is a weight lifting champion. She told him that Dr Sahar El- Hawary, was starting a girls' football team. I live in Maadi, so when she started to form the team at Al Maadi Olympic club, I joined. I got through the different tests; this was the start.
My father listened to the neighbours' comments: "she knows how to play," "she is talented;" they thought that everyone who plays football in the streets usually becomes a star. Consequently, he encouraged me to play as long as it did not affect my studies. Afterwards, he actually started accompanying me when we went to different matches in Alexandria or any other governorate.
Then, when I turned 11 or 12 years old, we played the first Arab championship in Zamalek Sporting club, in Morocco, Tunisia and Algeria and we got second place. When I was 13, we entered a preparation period for the Cup of Nations Qualifiers in 1997 after the team was accredited.
We grew bigger and played against other countries. We won against Uganda and were then ready for the final match in Nigeria. This was the first time a girls' team had participated in a championship like this. Of course this was a huge achievement for an Egyptian girl to participate in something like that. From that moment on, there were international, regional and local tournaments and championships.
In Egypt, sometimes parents encourage their children to excel in a sport but only until a certain age. Tell me about your parents. How supportive were they were in that period after you started to go championships and international games?
Actually when I did my second qualifiers, I was doing my Thanweya Amma (the Certificate of General Secondary Education). My colleagues and I were a similar age and since my father was a teacher, he recognised that we were a group of special girls who were talented in a game that you rarely saw girls playing. As a result, he thought since it's not affecting their studies then why not? He actually got our teachers to teach us inside of our training camps. We used to go to our exams then go back to our camp. So, I did not have a problem with my parents; on the contrary they were very encouraging.
Why did you decide to coach?
After I was chosen as one of the best players of the girls' Arab team, I was selected among the top 18 female players in the world. Those 18 girls formed an international team that competed against the Women's World Cup championship team in Germany at that time. This was a great experience because I was the only African girl in that team. Then, I stayed in Germany to get some professional football experience for six months. After I came back, I wanted to focus on becoming a coach.
Since I started playing at a young age, I wanted to start young as a coach too. So I studied at a physical education school and took some courses to learn how to coach young boys and girls. I started out with a very young group of boys and girls. Then I traveled to Dubai for a year where I became responsible for the Arab Youth Club, which is one of their best clubs. I coached the whole girls' football sector. When I came back to Egypt, I started to coach Masr El-Mokasa Club. Now I'm coaching Egypt's Under 17s team for the Women's World Cup in 2014.
How do boys react when you coach them?
At a younger age it does not really make a difference because for them I am like one of their schoolteachers. They have male and female teachers at their schools. What matters the most is how you treat them and how you build a friendship with them. When you achieve that, then your job becomes much easier.
How about the financial aspect of playing?
Football for women is totally different than it is for men when it comes to the financial aspect, and this is not unique to football, it applies to almost all sports. Women's participation is not highlighted unless they have made an achievement, other than that no one cares. When it comes to the pay, the figures that you hear about for men are not heard of for women at all. Mostly for the girls it is more about excelling at a game or a sport you love and are talented in.
Also, it is noteworthy to say that the girls who constitute our teams come from various social and economic backgrounds. The concept that is now emerging is that they play the game they are talented in. Of course in the beginning or a generation ago, many families were conservative about the way their girls would dress for the game, but now when the girls become professional enough and their families see how talented they are, they forget what they are wearing.
Additionally, most of our teams have veiled girls and after Dr El-Hawary made a suggestion to FIFA concerning sportswear for veiled girls, they approved a certain kind of sportswear to guarantee their safety. It does not include pins for example and does not hinder them from playing. This revolutionised sports for women in the Arab countries and the Middle East because many countries such as Iran, Jordan and Saudi Arabia used to withdraw because their women were veiled.
What about media coverage?
We barely get any kind of media coverage. Our local tournaments go on for six to eight months and only the final match gets aired. In the printed press for example, you don't hear about girls who have been selected to join an international or an Arab team. Even though this is a personal achievement it is also an achievement for her country, yet her country is not interested in covering it.
I personally experienced that when I was chosen among the best 18 female footballers in the world. Foreign media interviewed me and Mr Blatter, the president of FIFA, shook hands with me, but when I came back to Egypt it wasn't even in the news. We just want people to know about us, know that we exist, and that we are talented.
How does the Ministry of Youth help the girls' team?
The ministry does play a role in supporting the girls' team along with the Egyptian Football Association, but still it is not comparable to the support men's team get.
How does being a professional footballer affect your personal relationships?
In my generation of female coaches many woman are married and have children. Football as a game is like every other sport girls play; it has nothing to do with your social life.
Who is your audience and how does it react when you play?
Our audience is diverse and so is its reaction. At the beginning, seeing women playing baffled people. They used to make positive and negative comments. The negative comments were usually about women staying at home. We used to hear some mocking comments; "Why are you playing football?" and "Girl, why don't you stay at home?" Now the situation is improving and we have an audience that even follows us from Cairo to some governorates such as Fayoum.
We go to local tournaments where we travel to Upper Egypt and play games in Qena, Minia, and Assiut. It was hard for people there to understand why girls should be playing sports, but as I said the situation is improving. This is due to the efforts that Dr El Hawary has made over the years to establish the teams and get institutional support for them.