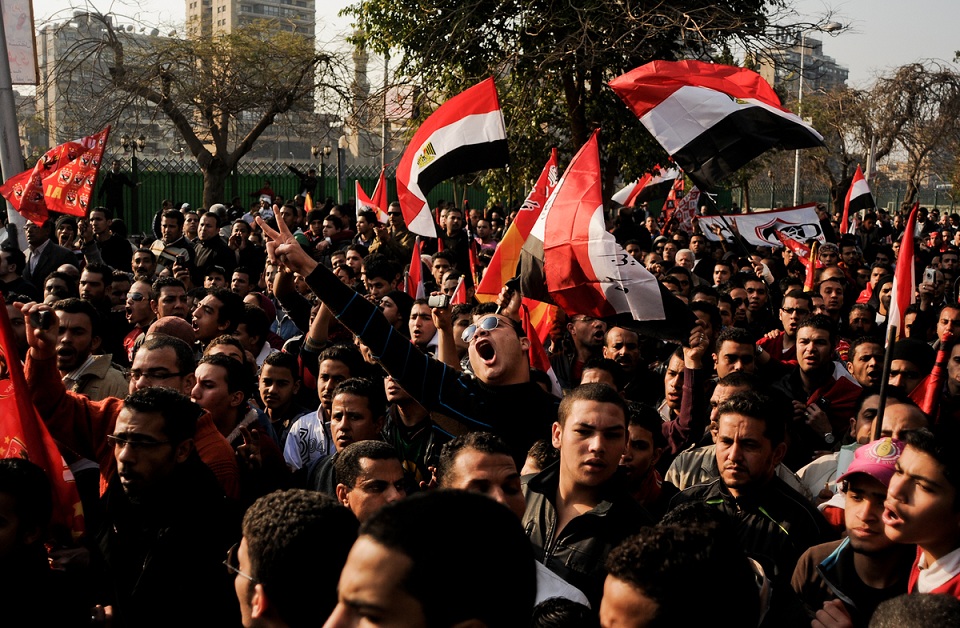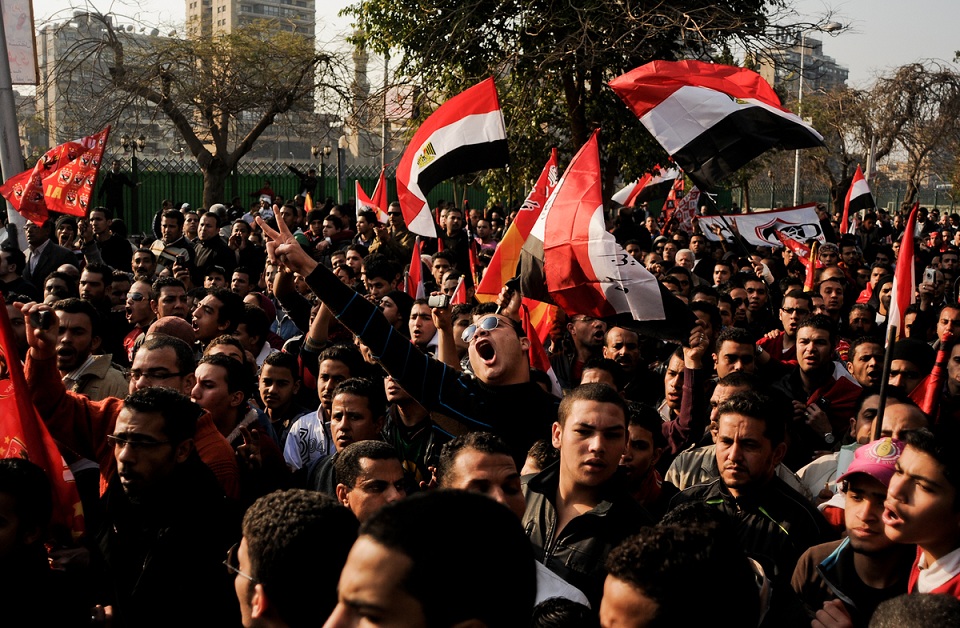 Ultras Ahlway football fans, and an Al-Ahly football team member, are among those opposing the team's upcoming Super Cup game in Alexandria.
The fan group is calling on its members and families of fans killed at the February Al -Ahly versus Al-Masry game in Port Said to join a planned protest to disrupt the match on Sundayt at Borg Al-Arab Stadium in Alexandria.
According to a statement on the group's Facebook page, "no game will be played before retribution," unless over their dead bodies.
The group is demanding retribution for the killing of over 70 Al-Ahly fans in February in an incident dubbed the "Port Said massacre".
The trial of over 70 people charged in relation to the incident, including top security officials in Port Said, was interrupted last week after the one of the defendants demanded a change of judges, according to Al Masry Al Youm newspaper.
Super Cup games are held between the winners of the Egyptian Premier League and the Egypt Cup, but both competitions were halted after the Port Said incident.  The upcoming match between the winners of last year's competitions, Al-Ahly and Enppi Clubs, will be the first official football game between Egyptian teams since the incident.
In a statement by the Ministry of Sports, published on-Al Ahly's website, the ministry explained that the decision to resume the game was influenced by the millions whose livelihoods have been affected after the Port Said incident, adding that the resumption of the sport is a "genuine desire" by the Egyptian public.
However, the Ultras Ahlway fans said they want those responsible for the massacre to be punished before the resumption of the Egyptian Premier League, adding that they don't mind the resumption of the first, second and third divisions of the tournament.
Ultras Ahlway fans gathered in front of the Egyptian Football Association last week to demand the resignation of Al-Ahly's Administration and the Board of the Egyptian Football Association after what they described as complicity in the massacre.
Opposition to the match also exists within the Al-Ahly team itself. Superstar football player Mohamed Abu Treika has refused to take part in the match and has decided to retire from football, according to state-run Al-Ahram.
Ultras Ahlway thanked Abu Treika on their Facebook page for "supporting the audience and the audience's right for retribution."
At the time of going to print, the Egyptian Premier League for the year 2012-2013, which was scheduled to start on 17 September, was postponed to 17 October amid expectations that the Super Cup game will be cancelled as well.