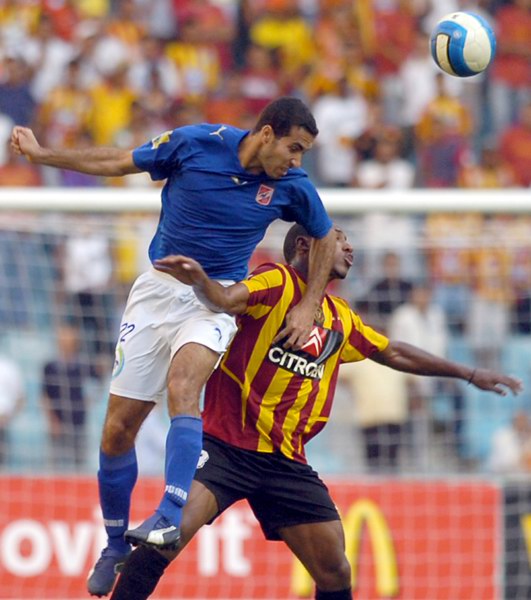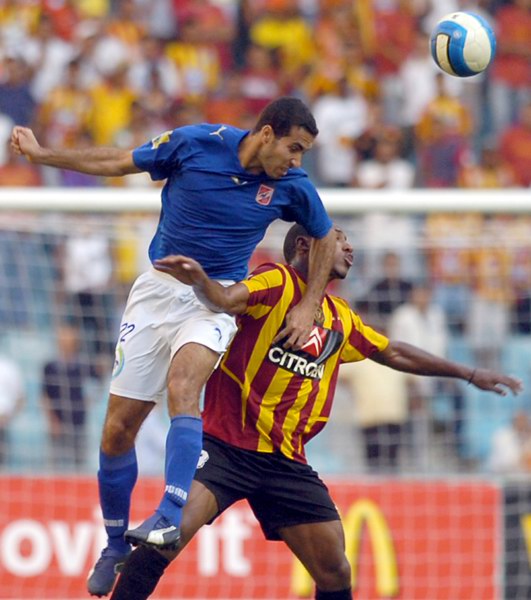 The fate of football star Mohamed Abou Treika, who refused to play in Al-Ahly's Super Cup match against Enppi on Sunday night, was set to be decided by the Al-Ahly Club's Football Committee on Monday.
The announcement by senior club official Sayed Abdel Hafiz spurred speculation the club may be putting the popular player up for sale.
The match was played in spite of Abou Treika's boycott and the Ultras Ahlawy fan group's objections, with Al-Ahly crowned the Super Cup winner. However the Ultras Ahlawy heralded Abou Treika's abstention as a "historic" decision.
Fears of violence at the match proved unfounded, despite earlier calls by Ultras Ahlawy made calls to storm the pitch at Borg Al-Arab Stadium. These calls were reversed at the last minute on Sunday when the group said they wished to avoid potential bloodshed. Tight security surrounded the match, with Giza police assisting their Alexandrian colleagues at the game.
Abou Treika, who was rumoured to be retiring from football over the match being played, said on Sunday he was "not participating in the game for fears that another massacre will happen."
Abou Treika was referring to the "Port Said Massacre" in February, in which over 70 Al-Ahly fans were killed while supporting their team in a match against Port Said football team.
Ultras Ahlawy demanded retribution for the deaths before official football matches were resumed. The Super Cup game was the first official local game played between two Egyptian football teams since the massacre. After the massacre, the Egyptian Premier League and Egypt Cup were suspended. The Egyptian Premier league for the season 2012-2013 was set to start on 17 September but was postponed to 17 October on Saturday following objections to the resumption of games.
The coach of the Al-Ahly Club, Hossam Al-Badry dedicated the cup to the victims of the massacre. Al-Ahly's administration and coaching staff have not forgotten the victims and their families, he said in a statement on the club's website, asking them to understand that the livelihood of coaching staff and players was at stake.
A derby is scheduled next Sunday between rival teams Al-Ahly and Al-Zamalek as part of the Africa Champions League and will also be held in Borg Al-Arab Stadium.
The Ultras Ahlawy have not objected to games played by Egyptian teams in the Africa Champions League because the teams may be fined if they withdraw.