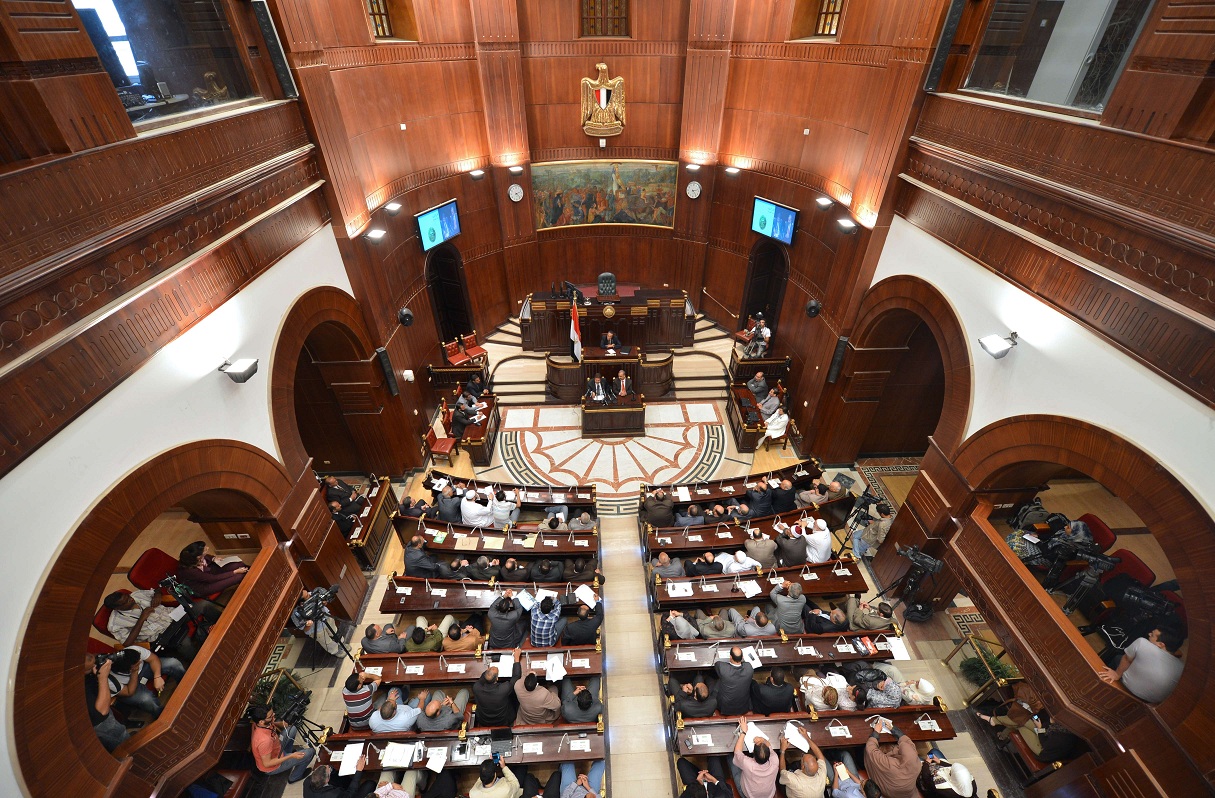 The system of local governance in Egypt will be decided upon in a full session of the Constituent Assembly after the system of governance committee failed to reach consensus over the matter, committee member Mohamed Mohey El-Din told state-owned news agency MENA on Monday.
The committee had initially decided on three systems to vote on but the result was too close and so it decided to leave the matter up to the assembly at large, Mohey El-Din said in a statement following the committee meeting.
According to Mohey El-Din, the three proposed systems were: one where the "provider of service" (the executive) is elected; one where the oversight bodies (local administrative councils) are elected; and a mixed system where there is a large council of mostly elected individual mixed in with some appointed ones to represent the central government and different ministries.
The mixed version was the most popular, but with just one vote more than the second option, where local oversight and legislative, but not executive, bodies are elected, the committee referred the matter to the assembly at large, he said.
If the suggestion goes through, large elected councils that have some appointed members representing the government will run cities, municipalities, and lower administrative divisions.
Regional governors, those running entire governorates, will represent the central government's authority over local administrations, however, and will not be elected. Egypt's 27 regional governors will continue to be appointed by the president, only now the appointments will be subject to the approval of the Shura Council, parliament's upper house that is to be renamed the Senate.
Although this new system will guarantee some form of independence, with local administrative bodies receiving their own budgets for example, the extreme centralisation for which the Egyptian state is known will continue.
Instead of drafting a new system of local governance, the committee opted to maintain a system of local administration tightly watched over by the central government in Cairo.
The government will have the right to dissolve local administrative councils, and if the councils appeal the decision it will be the Supreme Constitutional Court that rules on the matter. Mohey El-Din said that was to prevent local councils from deviating from the central government's plans.
Mohey El-Din also said that the committee was almost done with its work, having completed the sections on the rule of law, presidential powers, the executive branch, the legislative branch with the exception of the Senate, the judicial branch, the Supreme Constitutional Court, the armed forces and the police.
The committee will submit all of the completed articles and sections to the drafting committee while it completes its deliberations on both the Senate and local administration, which Mohey El-Din said he expects will be completed by the end of this week.