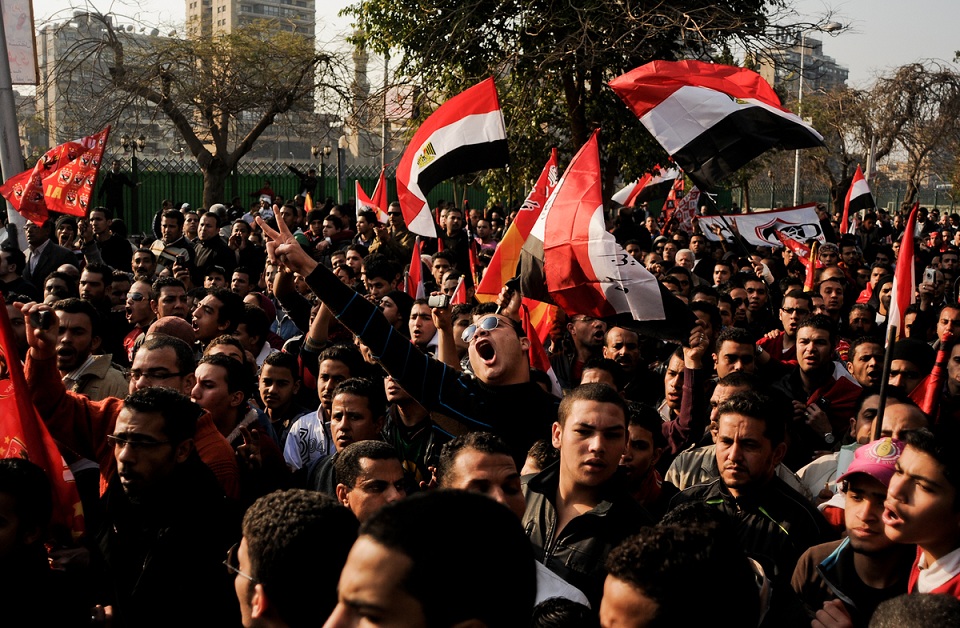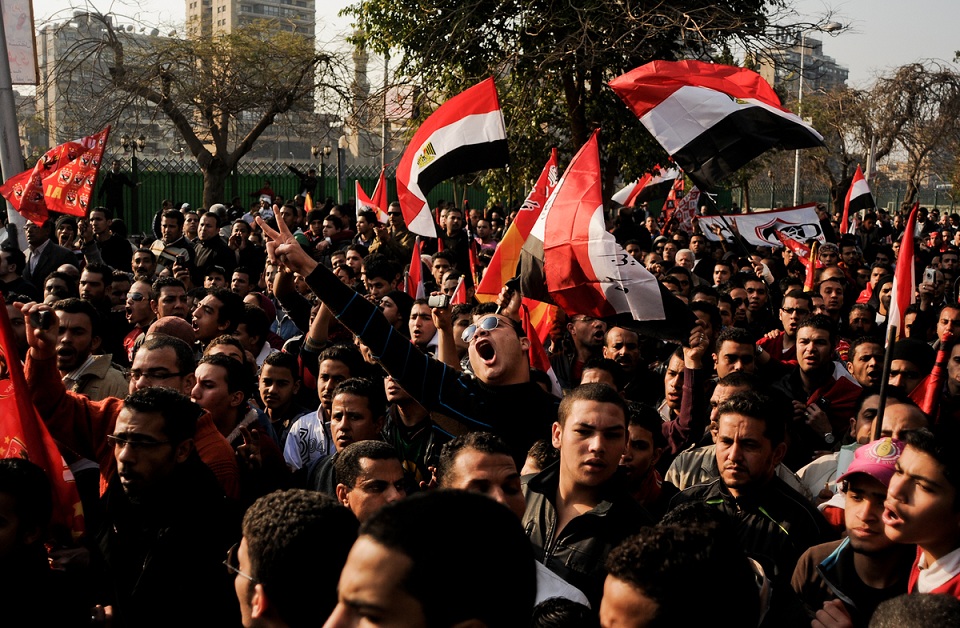 A new "anti-hooliganism law" for governing stadiums during football matches is almost complete, awaiting only the approval of President Mohamed Morsy, according to the Ministry of State for Sports.
Sports Minister El-Amry Farouk sent a copy of the proposed bill to the Shura Council committee on youth and sports; the Ministry of Justice legislative committee; and the Ministry of Interior ahead of it being presented to the president.
Morsy currently holds legislative authority in the absence of the People's Assembly, parliament's lower house, which was dissolved in June. The Sports Ministry intends for the law to pass before the new Egyptian Premier League season starts on October 17 and so will not wait until new parliamentary elections.
It was the Interior Ministry that espoused the need for such a law following the Port Said massacre in February where 74 supporters of the Al-Ahly football club were killed in post match clashes.
The interior ministry said security forces would not be able to secure stadiums during the football season without such a law.
The draft law includes 27 articles, some of which impose harsh penalties. Attempting to enter a stadium while in the possession of fireworks will result in a fine. Those who actually use fireworks in the stands will face between three to seven months in prison and an EGP 10,000 fine, the same penalty to be imposed on those found verbally abusing players or referees.
Racist chants and chants that insult religion will lead to between six months and a year in prison in addition to an EGP 20,000 fine, a penalty that will be doubled on every repeat offence.
Pitch invasions, stadium safety violations and causing physical harm to players, fans or referees will lead to between seven and ten years of prison time which in the case of death or permanent injury goes up to between 15 years to the death penalty.
The law also obliges the state to compensate the injured and the families of victims in case of death and lays the groundwork for the formation of a committee to monitor stadium safety and ticketing.