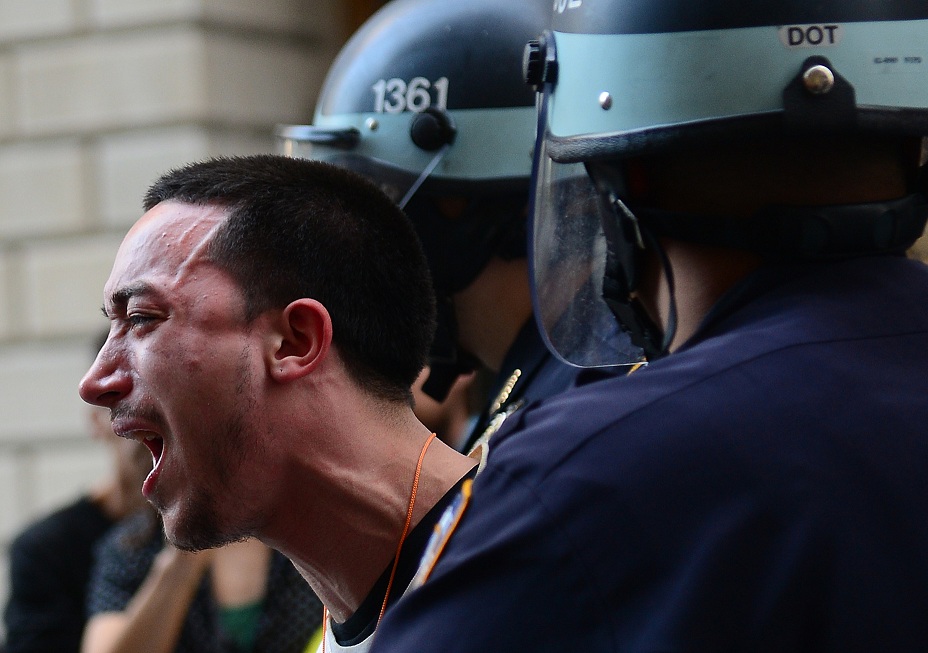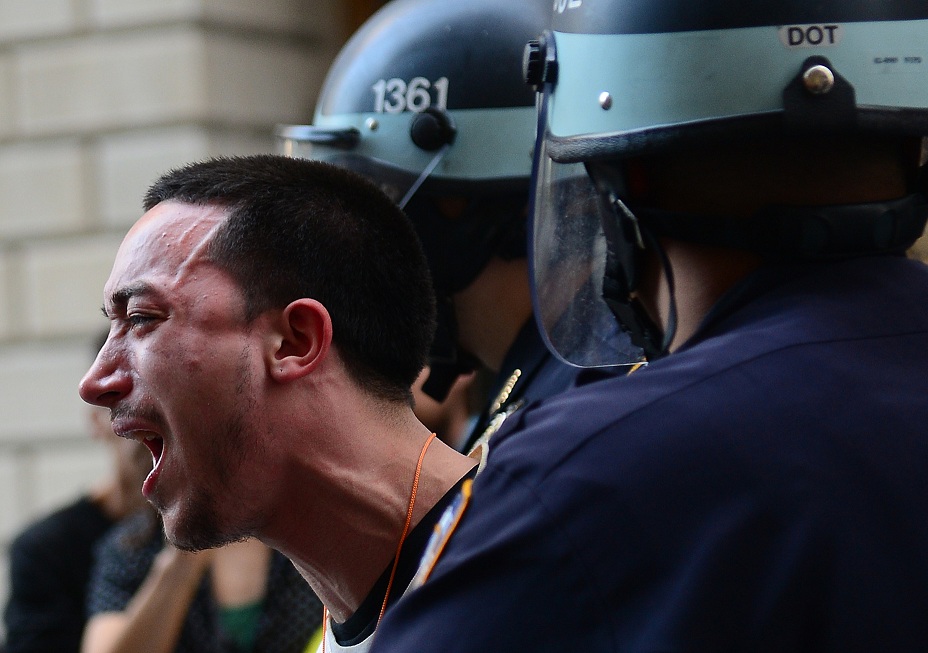 "We are the 99 per cent" could be heard in the background of the AP 17 September video of Occupy Wall Street (OWS) protesters.
The march took place near the New York Stock Exchange, Wall Street, in New York's financial district. According to CBS, 180 protesters were arrested for disorderly conduct after clogging intersections while marching to the beat of drums.
A few hundred dispersed protesters marched in groups of dozens.  DealBook, a New York Times Company news service ran the headline, "Occupy Wall Street: A Frenzy That Fizzled."
Meanwhile, the Seattle Times reported about 100 protesters in an Occupy Seattle march with $ 100 bills taped to their mouths, demanding money doesn't interfere with politics.
OWS will celebrate their one year anniversary between 15 and 17 September.
On 17 September, non-violent disobedience is planned, bringing together "union workers and leadership, economics experts, faith, community members, students, and occupiers to let our voices be heard once more," according to a statement which ended "Occupy Wall Street won't stop until the 99% gets what it deserves–economic justice."
OWS was founded in the United States after the 2011 Middle Eastern revolutions and has spread to over 80 countries.
The slogan, "we are the 99 per cent" refers to the concentration of wealth in the top earning one per cent of the US and the idea 99 per cent of the population are paying for the mistakes of a minority in the economic crisis.
Canadian magasine, Adbusters, started the movement calling in one of its blog posts for a "Tahrir Moment" adding,  "the time has come to deploy this emerging stratagem against the greatest corrupter of our democracy: Wall Street, the financial Gomorrah of America."
Protesters held a sit-in in Zuccoti Park, New York, and remained through September, October and November, until cleared by the police, who also stopped attempts to re-occupy the park in March 2012.