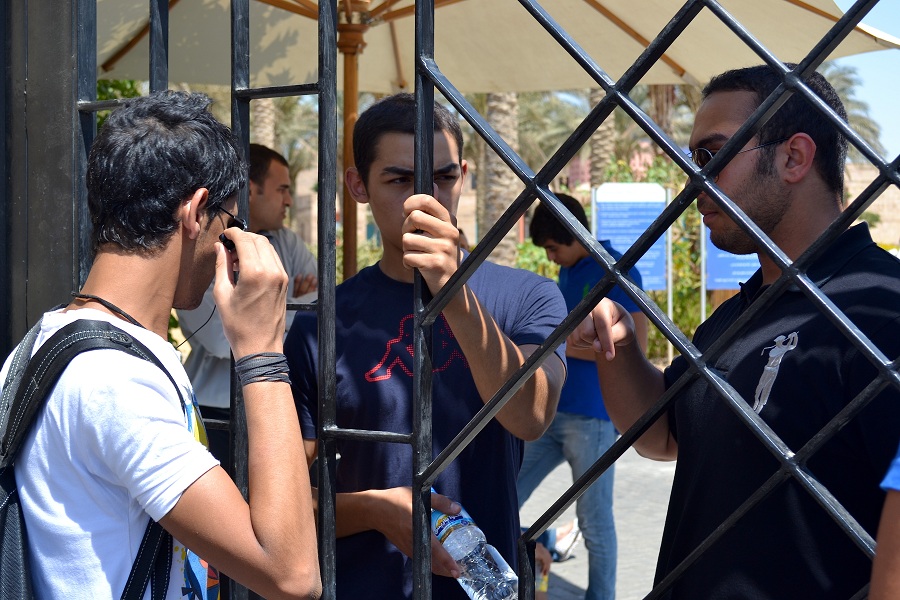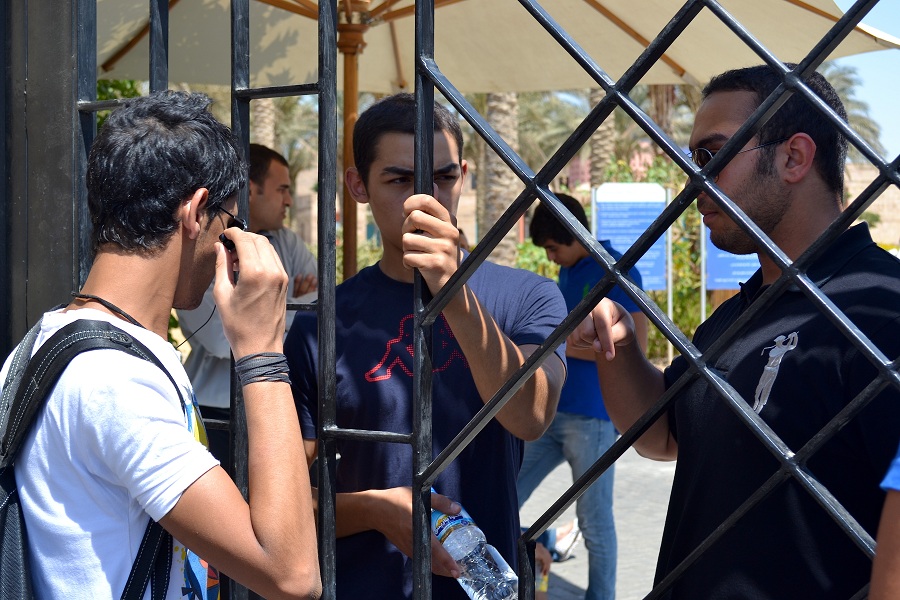 The president of American University in Cairo (AUC) Lisa Anderson announced that the university's campus would be closed on Thursday as a result of student strikes.
"The attempt by students to block the gates of the New Cairo Campus has created a dangerous situation in the streets around the campus," the email read. "Because we cannot ensure the safety and security of our community outside the campus perimeter, we are asking the faculty, students and staff not to come to campus today."
Students on Thursday locked the gates to the university's campus for the first time since restricting access to the university to fellow students on Sunday.  Those who coordinated the strike provided others with tents, food and drinks to combat the desert sun in New Cairo. The strikers have vowed to continue the sit-in and lock down of campus for the next two days.
Although numbers in front of the university were lower than on Sunday, those present were largely in favour of the strike, as many students heard news of the lock down before making their way to campus.
"Cancelled classes are made up on Saturdays and Tuesdays," said Christine Nassif, a reporter for The Caravan. "They want to make sure that doesn't happen."
The students' demands were included in an online petition that has been signed by roughly 3,000 people. The strikers demand that the 7 per cent annual increase on tuition fees be reduced and that a programme enforcing tuition caps for students be implemented. "Unfortunately, this step is due to exhausting all other efforts and means of negotiations with the administration," the petition read.
A Facebook page run by the AUC student movement blamed the administration for suspending five students for striking before having completed an investigation or a hearing.
"The events of last Sunday have left many offended and scared; the strikers took a rather big step escalating the situation without public consensus, which eventually resulted in them being viewed by many members of the AUC Community as transgressors," they said in a statement. The movement then appealed to students to act with unity and under a general consensus in an effort to obtain the demands listed.