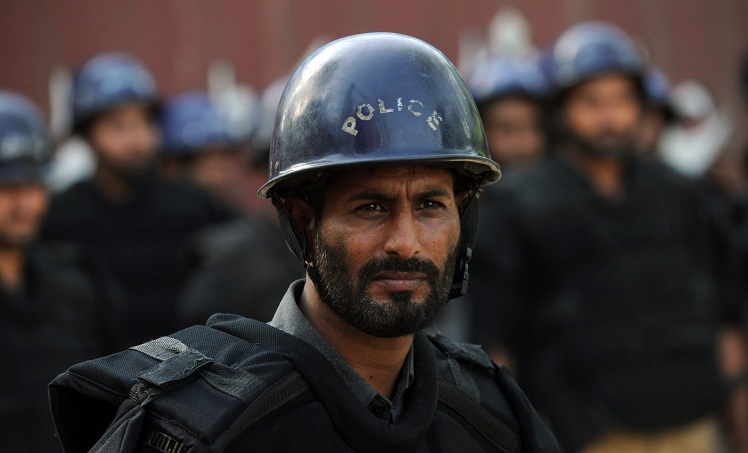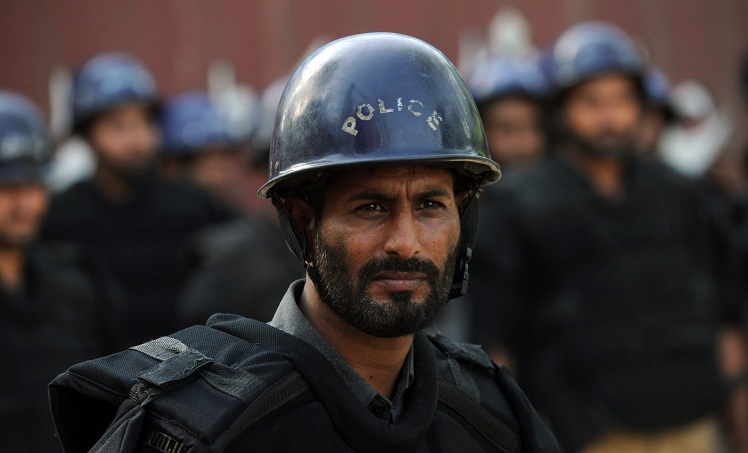 Protests in Pakistan continued for a second day on Saturday, after what was meant to be a government-sanctioned day of love for the prophet Muhammad and the official International day of Peace quickly turned violent, with 21 people killed.
On Saturday, protests had largely calmed down, but a group of a few thousand protesters marched on the parliament in Islamabad chanting "punishment for those who humiliated our prophet."
One group of roughly 500, identified by AFP as being members of hard-line Islamist group Jamaat-Ud-Dawa, staged a protest on Saturday in front of the US consulate in the city of Lahore. The protesters reportedly chanted, "the US deserves only one remedy; jihad, jihad."
Of the 21 dead, 15 were killed in Karachi, where protests were the largest and most violent. In addition, at least 229 were wounded and the number is expected to rise, AFP reported.
The protests were in response to the film Innocence of Muslims, whose inflammatory portrayal of the prophet Muhammad led to a massive outbreak of anti-western sentiment and global protests condemning the movie. In several countries the protests turned violent and led to killings, including the US ambassador to Libya, Christopher Stevens.
Friday's protests saw tens of thousands of people across the world express their anger over insults to Islam and their prophet. Further inflaming the situation, a French publication also published cartoons of the prophet last week.
Elsewhere on the subcontinent, despite a ban on demonstrations against the movie, Bangladesh authorities clashed on Saturday with protesters, with stones being hurled by protesters and police alike.
AFP reported the clashes erupted after protesters from an alliance of a dozen separate Islamist parties attempted to hold a rally in the capital city, Dhaka. The police claimed protesters initiated violence by hurling stones, AFP reported. However, the demonstration paled in comparison to Friday's protest which drew thousands of protesters.
Pakistan's Daily Star reported at least 30 people were injured, while police arrested at least 40 people. Bangladesh's government meanwhile condemned the film and blocked YouTube in an attempt to prevent people from seeing it.