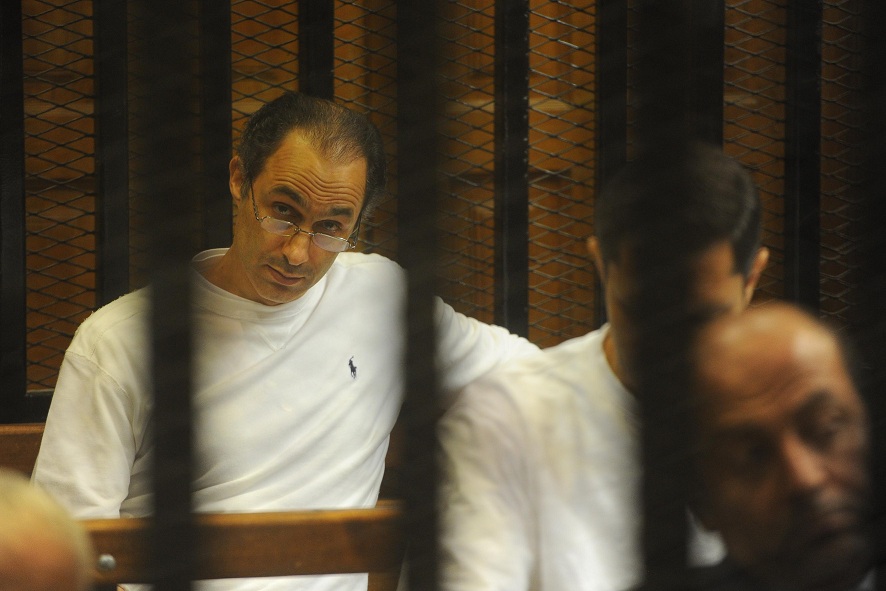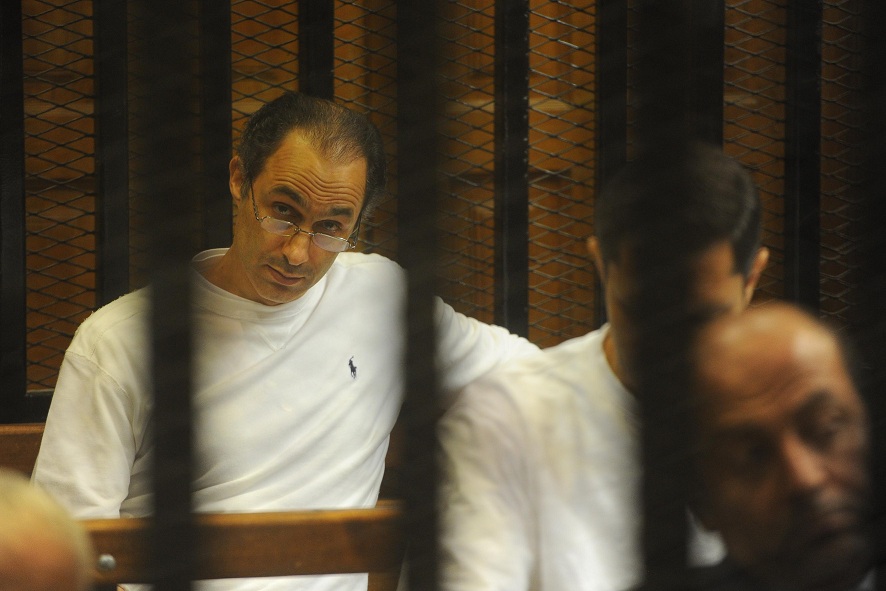 Gamal Mubarak, the son of the ousted President Hosni Mubarak, filed a request on Tuesday to move his father from the Tora prison hospital to a properly equipped hospital, in order to "save his life," reported state news agency MENA.
The request, filed to the Tora prison warden Major General Ahmed Shaker, said that the former president suffered atrial fibrillation and rapid heartbeats early on Tuesday. Gamal Mubarak, who is serving preventative imprisonment in Tora, asked for a neurologist from the International Medical Centre to examine his father, a security source told MENA.
The source added that the doctors who supervise Mubarak's condition were called to examine him. "Major General Doctor Sayed Abdel Hafiz who supervised Mubarak's condition at the International Medical Centre reviewed the tests' results and recommended increasing the treatment and conducting new tests after a month" the source told MENA.
Emad Mubarek, the executive director of the Association for Freedom of Thought and Expression, said that such complaints are usually forwarded to the prosecution service which assigns doctors to evaluate the medical condition.
"My only concern is that if the prison hospital is not adequate for Mubarak, then it can't be adequate for other prisoners. I don't care if Mubarak is transferred but the reason shouldn't be that he's a former president. No to discrimination." Mubarek said.
Mubarak was admitted into the International Medical Centre in August 2011 upon a court order.  After he was sentenced to life imprisonment he was moved to Tora Prison Hospital. In June 2012 Mubarak was transferred to Maadi military hospital, after he reportedly suffered six strokes.
Ehsan Kamil Georgy, the chief forensic doctor, was assigned by the public prosecutor to lead a medical committee to Maadi hospital that would examine the ousted president.  Magnetic resonance examinations showed that Mubarak never suffered a stroke.
Georgy's report described Mubarak's condition as stable and said there was no need for surgical intervention or even intensive care. Mubarak was transferred back to Tora prison hospital in July upon that report.