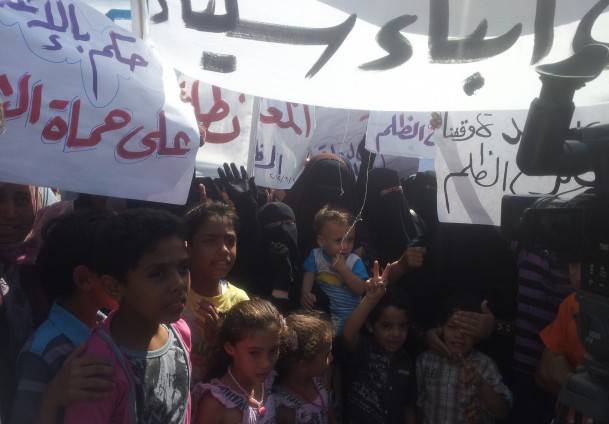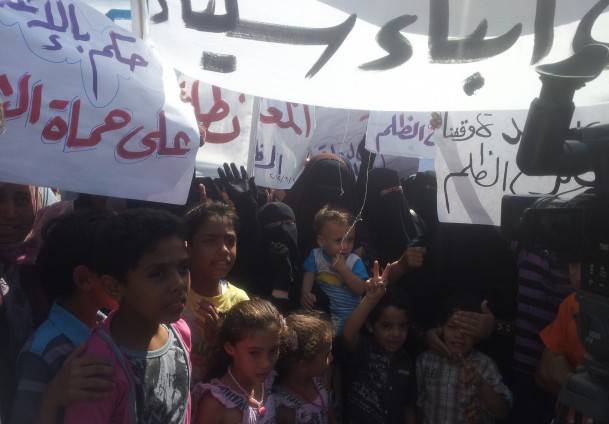 By Nasser Elazazy
Dozens of women and their children continued protesting Saturday in front of Al-Refai mosque against the death penalty verdict imposed their husbands and fathers.
The 14 men, members of the radical Tawheed and jihad group, were sentenced to death Monday by Ismailia's criminal court. The sentenced men included eight members who escaped after attacking Arish police station and the Bank of Alexandria last June and July. They were convicted for the killing of seven police and army officers.
The men's wives and families carried signs bearing slogans like, "save us from unfair judgments," "down with judicial decisions of the old regime," and "no to national security trials."
The court also imposed life sentences on four of the accused, while finding another six not guilty.