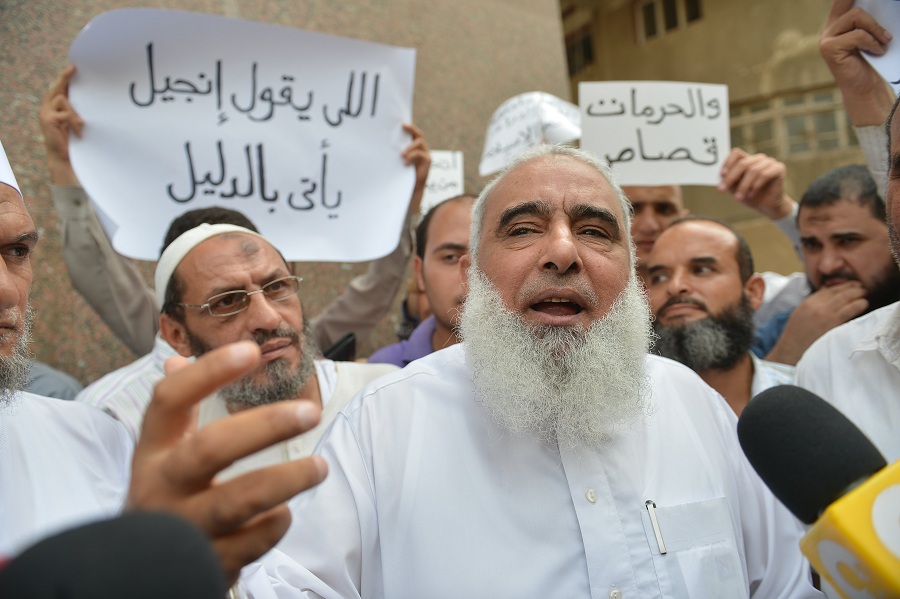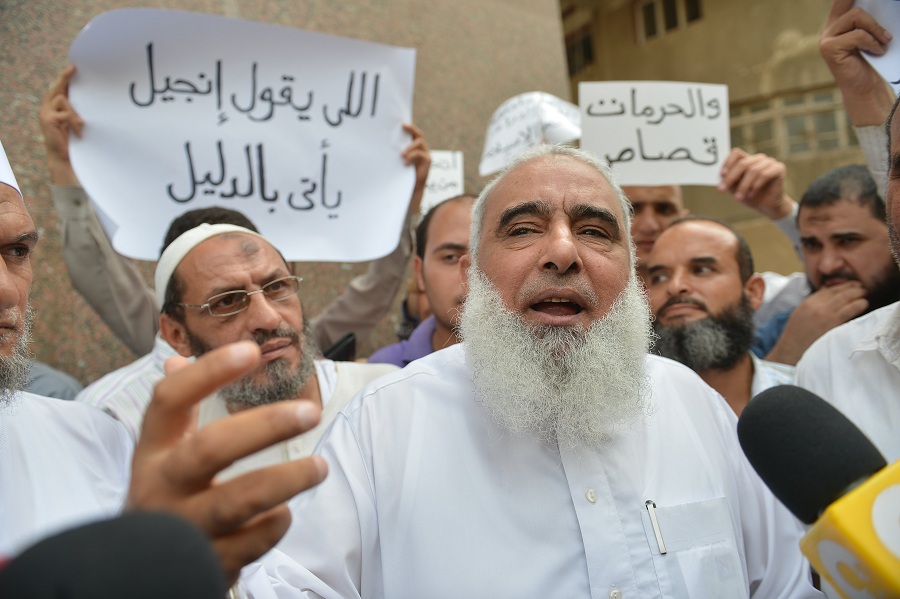 The trial of the three men accused of contempt of religion, started was adjourned to 14 October on Sunday, but not before clashes broke out following controversial statements by one of the accused, Salafi preacher, Abu Islam Ahmed Abdallah, who goes by Abu Islam.
Abu Islam, accompanied by his son, was seen in a video burning the Bible in front of the American Embassy in Cairo in Garden City as a crowd of supporters cheered his actions. The attacks came on 11 September, in retaliation to the release of the offensive anti-Islam film, Innocence of Muslims. Another book was also seen being burned in the video, shown on the Al-Omma TV channel, which is owned by Abu Islam.
The men argue the book they burned was "not a sacred book," as it was in English, not Arabic the language of the Coptic Church, according to state-run Al-Ahram.
During the hearing inside the Nasr City Misdemeanor Court, Ahram reported that Abu Islam said he should not be referred to court because he lives in an Islamic country and what he did was only protecting the Islamic doctrine.
Clashes broke out between supporters of Abu Islam and some Copts at the trial after Abu Islam made perceived derogatory comments about the Bible, but they were soon controlled by security, Al-Ahram reported.
According to Abu Youssef, the father and son went to the prosecutor's office last week demanding that a debate between Abu Islam and a committee that includes Copts from the Orthodox, Catholic and Protestant  churches is held, in which they plan to prove to them that their actions were correct.
Hani Gadallah, from independent newspaper Tahrir, is also accused of "contempt of religion" after publishing an interview with Khaled Abdallah, in which Abdallah insults Christianity.