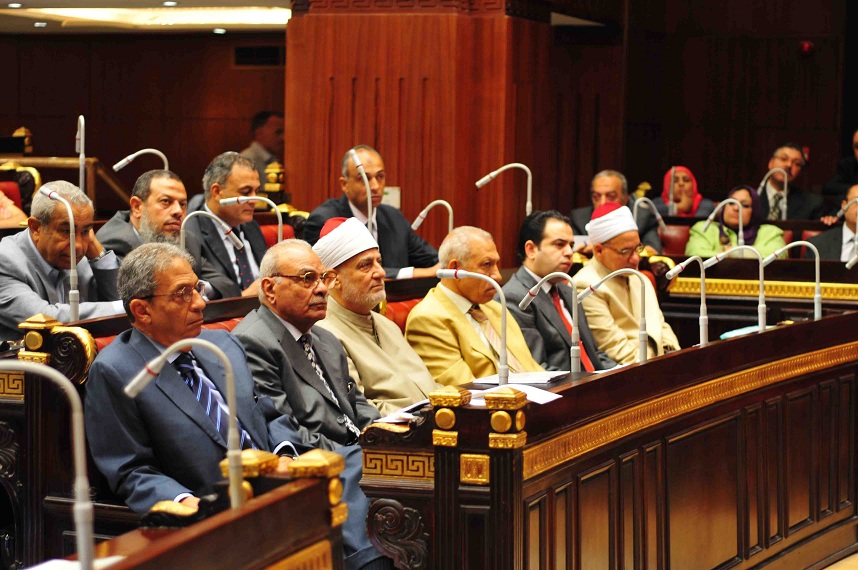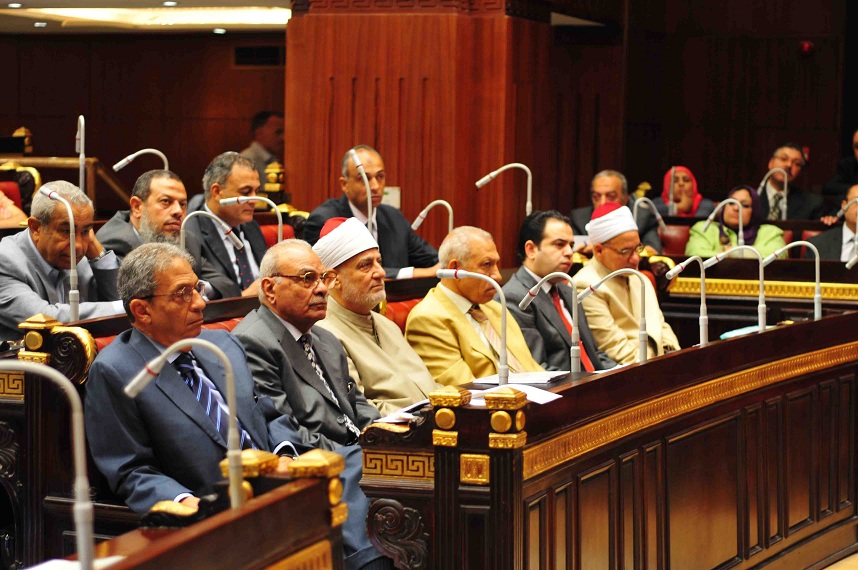 A representative of Egyptian Shi'as, Baha'a Anwar, called Sunday for Al-Azhar, the Coptic church and all civilian political powers to withdraw from the Constituent Assembly, the body tasked with drafting Egypt's next constitution.
Anwar's calls come right after Dostor Party chairman, Mohamed ElBaradei, and former presidential candidate, Hamdeen Sabahi, released a statement Saturday calling "national and democratic forces" to boycott the assembly, saying  leaked constitutional articles were "lacking basic the concepts which should guarantee Egyptians' basic social and economic rights."
Anwar said his group would, "launch a campaign of contacting all Constituent Assembly members we know, urging them to withdraw."
"The assembly is dominated by a specific group and overcome by sectarianism," Anwar said, stating there are three million Shi'as in Egypt as well as almost 15 million Sufis; none of whom are represented in the assembly or have been invited to attend a single hearing session.
"The Constituent Assembly is supposed to be a social contract between the citizen and the state, yet the choice of this assembly's members has been ruled by loyalty rather than competence."
Muslim Brotherhood spokesperson, Mahmoud Ghozlan, refuted Anwar's figures on the number of Shi'as in Egypt, implying that the actual number is much smaller, adding "regardless of their numbers, this assembly was elected by the peoples' representatives," Ghozlan said.
Constituent Assembly member, Manal Al-Tibi, resigned from the assembly last Monday, citing intimidation from Islamist members. "When the assembly was faced with the news of her withdrawal, you could hear loud applause, the assembly's members had been relieved of a heavy burden," Ghozlan said, recalling last Tuesday's session. "Her withdrawal is ineffective; better yet, she could be the drive pushing the assembly forward."
Four other assembly members who had announced their withdrawal from the Constituent Assembly in June, protesting Islamist monopolisation of seats, released a statement Friday saying they will return. The four members are; Abdel Gelil Mustafa, So'ad Maher, Samir Morqos and Gaber Gad Nassar.  The move comes after one of their demands, the formation of a technical committee to assist in the drafting process, was met.
The requested technical committee was established almost ten days ago, involving prominent intellectuals such as, Ahmed Kamal Abul Magd, Tharwat Al-Badawy, Hassan Naf'a, Hamdy Qandil and Heba Ra'ouf.
"The danger of the current situation forced us to see it's more appropriate for us to participate in order to prevent the issuance of articles which do not comply with our history or beliefs as Egyptians," Nassar said.
Ayman Noor , tweeted that welcomed his assembly co-members' decision to return to "struggle from within", adding "should we succeed, then welcome to a great constitution; should we fail, we shall collectively withdraw."
Ex-parliament representative, Mustafa Al-Naggar said in a post on Facebook that although he supports ElBaradei and sees his logic, "withdrawing now is just an early escape from the battle and dissolving the assembly is not the solution." He thought even if this assembly was replaced, the new one would inevitably be dominated by the Brotherhood and shaped by the president.