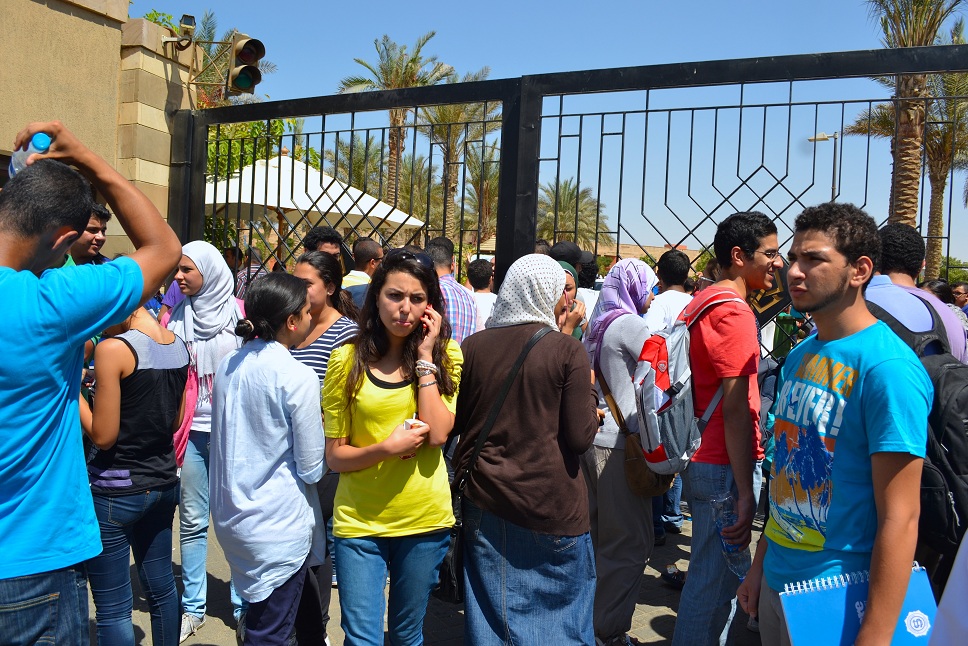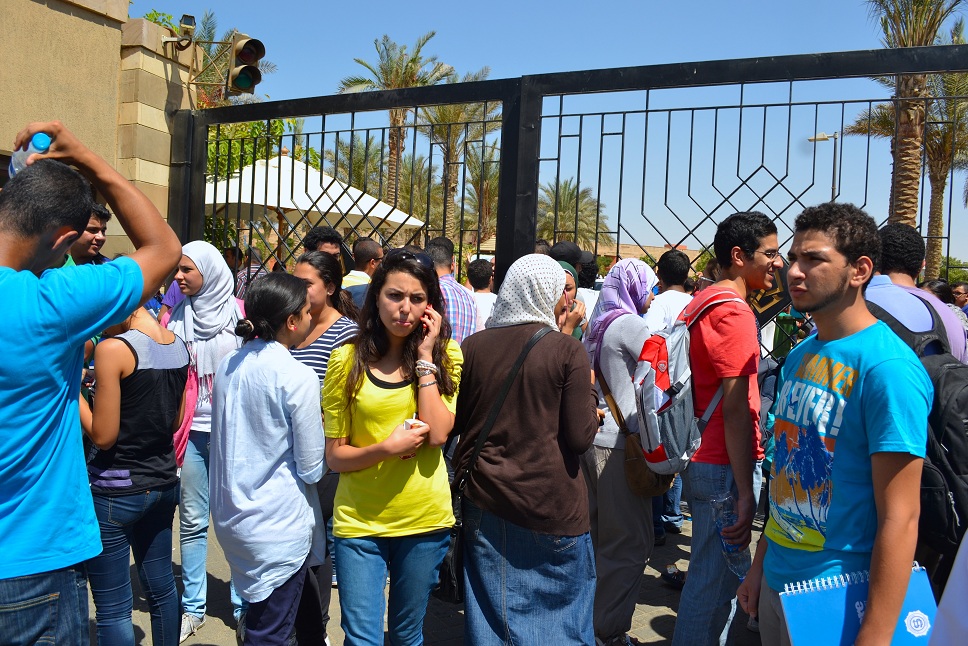 Two American University Cairo (AUC) students were arrested on Thursday after one allegedly detained the other against his will after accusing him of "spying."
American University Cairo (AUC) graduating senior Mohamed "Antak" Hassan was released on Saturday after spending a night in jail for "holding someone against his will", according to Occupy AUC participant Habiba Maged.
Antak was released on bail of EGP 1000 and returned to the AUC dorms in Zamalek, Cairo.
"He was presented to prosecution today," Maged said, "they took his statement then released him on bail."
According to Maged, Antak believed another student, Kyle Wald, was following him on campus and taking pictures. Antak complained to security and told them to hold Wald until police arrived. Maged claimed that Wald, who is an American intern at the office of the vice president of financial affairs, Fouad Al-Sayes, confessed to security that he was hired by Al-Sayes to spy on students.
"We are aware of [the presence of[ informers within the AUC community, especially students," Maged said, "though we still find it hard to believe."
Wald was kept at an AUC building by the security and members of the Students' Court until police arrived and took both Antak and Wald into custody.
The police took their statements and both parties asked to press charges. Wald accused Antak of holding him against his will and Antak accused Wald of taking pictures of him in a public place; both acts being illegal according to Egyptian law. Maged alleged the university's lawyer showed up to represent Wald, supposedly telling Antak; "you don't know what you're getting yourself into."
Maged claimed Wald was released following the intervention of the United States embassy, while Antak remained in custody, a matter which Maged described as "very fishy".
Daily News Egypt could not reach the AUC administration. However, they sent an email to AUC students denying they were the ones who called the police or filed a lawsuit against Antak.
According to the administration's email, Wald was "chased and held at the security office… against his will by a group of students who accused him of maliciously taking pictures of them."
The administration confirmed in its email that the students held Wald until the police arrived, accusing him of being a "foreign spy". The reports filed by both parties on Thursday were referred to the public prosecutor, who reviewed them on Friday.
Antak was suspended among other students for his participation in occupy AUC, a sit-in which started several weeks ago against fee increases. The sit-in was resolved after the administration responded to the protesting students' demands last week. However, Maged said that Antak was still suspended.