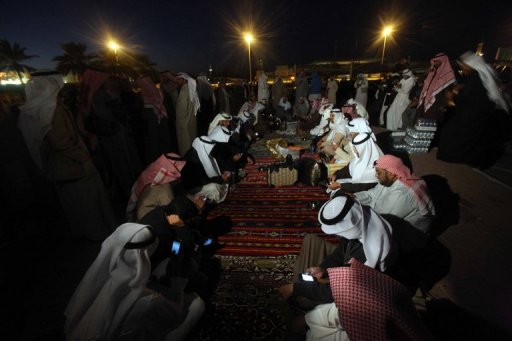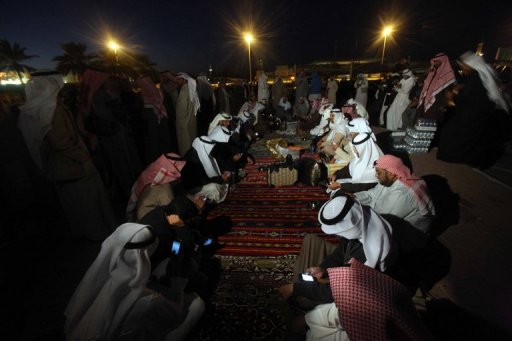 Kuwait City (AFP)—A Kuwaiti court on Tuesday released on bail three former opposition MPs, on trial for criticising the emir, and four activists arrested last week following clashes with police, lawyers said.
The three ex-MPs were arrested on Thursday after making remarks at a public gathering on October 10 deemed offensive to the Gulf state ruler Sheikh Sabah al-Ahmad al-Sabah.
The politicians – Falah al-Sawwagh, Khaled al-Tahus and Bader al-Dahum – were released by the criminal court on a bail of $17,850 each after the first hearing, defence lawyer Mohammad Al-Jumaie said on his Twitter account.
They were charged with undermining the status of the emir after they addressed him at the gathering, warning that any amendment to the election law could lead to street protests and chaos.
All three former MPs strongly denied the charges saying they spoke within the limits of the law.
Under Kuwait's constitution, it is illegal to criticise the emir.
Local media reported that authorities planned to summon several former MPs for questioning on similar charges. If convicted, they could face long-term jail sentences.
The three defendants were brought to the court in Kuwait City in handcuffs, blindfolded with their heads shaven and dressed in dark-red prison uniforms.
The court set the next hearing for November 13.
Meanwhile, the public prosecution ordered the release of four activists on a bail of $3,570 each after accusing them of violence, resisting police and taking part in an illegal demonstration.
The Interior Ministry on Monday released around 70 protesters who were arrested during violent clashes with riot police at a huge demonstration on Sunday protesting the amendment of the electoral law.
The Kuwaiti cabinet on Saturday made a controversial amendment to an electoral law which the opposition says is a bid by the government to influence election results and elect a rubber-stamp assembly.
Kuwait will soon go to the polls for the second time this year and a fifth time since mid-2006, after the emir dissolved parliament.
The OPEC member, which produces around three million barrels of oil per day, has been rocked by ongoing political disputes since mid-2006 that have stalled development despite abundant surpluses.