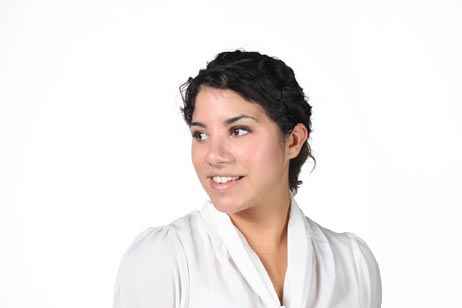 Libya's drop in the ocean, aid to Syria, Egypt tender delays, UAE central bank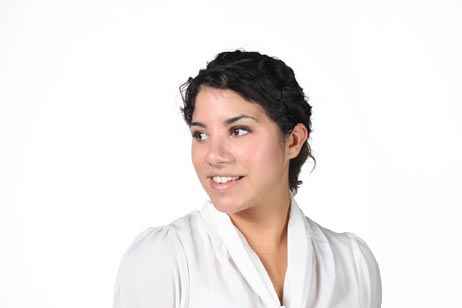 By Farah Halime, rebel economy
The Syrian National Council (SNC) says it has received over $20 million in aid from Libya since it was founded in October 2011.  That's half of the $40.4 million the opposition group has amassed since August 2011.
As Borzou Daragahi of the Finanacial Times put it: "The top financier of the Syrian opposition is no Arabian Peninsula oil kingdom or cloak-and-dagger western spy outfit, but struggling, war-ravaged Libya, which is itself recovering from a devastating civil conflict."
Qatar gave $15 million, while the United Arab Emirates gave $5 million.
But why is Libya supporting Syria? Some indications here from Daragahi:
"Oil-rich Libya has emerged as one of the Syrian uprising's firmest and earliest backers. Perhaps dozens if not hundreds of veterans of the Nato-backed rebel insurgency against Colonel Muammar Gaddafi have travelled to Syria to fight against the regime of President Bashar Al-Assad. Its interim foreign minister said earlier this year that his government could not prevent or condemn Libyans heading to Syria to fight."
Despite this quite detailed release from the SNC, the balance sheet, if true and accurate, also exposes how little money the opposition group has.  Other details that emerged from the financial document, which apparently is an attempt by the SNC to look more transparent, show the group has just $10.7 million in its bank account.
While Egypt is getting multi billion-dollar easy loans funnelled straight to it almost two years after a popular uprising forced the former president to step down, the SNC has to manage with just a fraction of that.   Egypt may be a strategically important country in the Middle East that is too big to fail, but in the bloodiest uprising that the Middle East has seen since the beginning of the last year, Syria will need much more than just $20 million if it is to beat the Assad regime. 
***
In the latest sign of Egypt's energy troubles, Egypt's state-owned Egyptian Natural Gas Holding Company (EGAS) has postponed the closing date for international companies to present their bids for 15 oil and gas concessions by three months due to weak interest in the tender.
After all, would you do business with someone if you couldn't guarantee you would get paid?
EGAS has pushed back the deadline for bidding to February 13 from November 14, a posting on the company's website showed without elaborating, as reported by Reuters.
Oil minister Osama Kamel had revealed on a Monday late night talk show that "the interest wasn't at the level that we wanted."
Oh dear.  It's the second controversial delay of a tender after the other main state-run energy firm Egyptian General Petroleum Corporation (EGPC) pushed the closing bid for its tender to March 29, from January 30, to allow more companies to take part.
EGPC is due to announce the results of its latest bid round some time this week, around seven months after the closing date.
The main problem is that Egypt's energy supplies are overstretched because of rising domestic demand (from inefficient subsidies) and rising debt levels (also partly because Egypt sells what would be quite expensive energy at subsidised prices).
Earlier this week there were some moves made to test ration cards in four Egyptian provinces that limit the amount of subsidised energy distributed, but the country needs to move fast on implementing reforms before companies that explore for oil and gas decide they can no longer do business with an indebted country.
***
The effects of Egypt's oil troubles are far reaching.  Many energy companies are owed billions of dollars in overdue payments from Egypt's state-run energy firms and those oil companies that aren't able to restructure the debt are having problems of their own.
UAE-based Dana Gas, for instance, last week missed a $920 million Islamic bond redemption, but said today it was still negotiating a standstill agreement with a creditors' committee.
Dana, which became the first UAE company to miss a bond redemption, started encountering problems after the company was hit by payment delays on the gas it supplies to Egypt and Iraq's Kurdistan region.
***
All change at the helm as top Abu Dhabi banker Khalifa Mohammed al-Kindi becomes the new chairman of the UAE's central bank, Reuters reports.
Al-Kindi is what you would call a banking celebrity.  He started his career at the Abu Dhabi Investment Authority (ADIA), one of the world's largest sovereign wealth funds and is a former chairman of National Bank of Abu Dhabi, the UAE's top lender by market capitalisation.
He's a fitting man for a role that will see him head board meetings, have the final say on policy decisions, and other very important things that big bankers do.
The new chairman, whose position has not been formally announced yet, will probably also have to deal with several moaning state companies, after Abu Dhabi last month decided to issue a new directive that will rein in boom-year borrowing that has triggered bailouts of state-linked companies and losses.