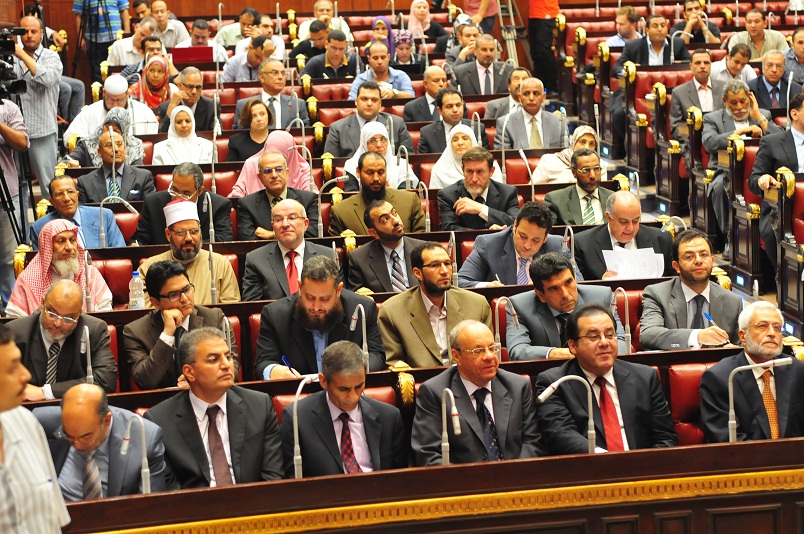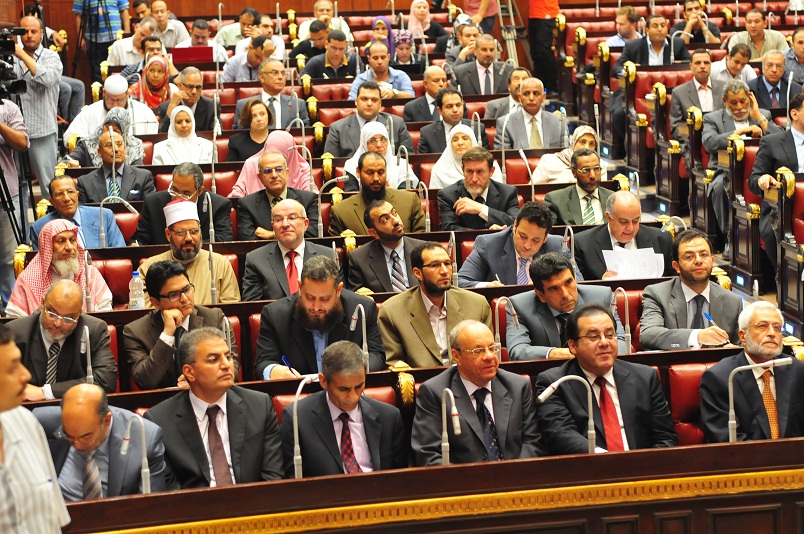 Constituent Assembly Chairman Hossam El-Gheriany on Wednesday called on all members to ready themselves for finalising the draft constitution this week, ignoring many members' decision to suspend their membership.
However El-Gheriany told the members in attendance to "inform their absent colleagues."
Non-Islamist members in the Constituent Assembly have announced the suspension of their membership and threatened to resign if their demands are not met.
The decision came after a meeting on Tuesday where they debated whether to suspend their membership or withdraw completely, with Amr Moussa, Gaber Nassar and El-Sayed El-Badawi being in favour of withdrawal.
The makeshift alliance eventually decided on temporarily suspending their membership and assigned Wafd Party chairman, El-Badawi, to inform President Mohamed Morsy of the situation and present him with their demands in a meeting scheduled for Wednesday.
A total of 21 Constituent Assembly members signed a statement indicating their participation in the membership suspension. Three members of a technical committee set up to provide advice to the assembly also suspended their membership, citing the assembly's ignoring of their opinions.
Some members are also demanding Morsy form a new Constituent Assembly with more balanced membership. The current assembly has a 60 per cent Islamist majority. Constitutional articles need to be approved by a 67 per cent majority but failing that a second round of voting with a 57 per cent majority is enough.
The assembly already had 11 members withdraw at the beginning of its formation in June, bringing the total of 32 members.
The Coptic Orthodox Church is considering joining the movement and withdrawing its four members but is yet to make a decision, said Naguib Gabriel, lawyer and prominent church member.
The non-Islamists have also called on Al-Azhar to withdraw its five members. If the church and Al-Azhar withdraw their representatives the total of resigned members would rise to 41, leaving the assembly without the 67 per cent majority needed to pass constitutional articles in first round voting.
Other members of the assembly asked El-Gheriany to put on hold the non-Islamists' statement and give them a chance to change their minds.
In a statement read by Civilization Party Chairman Abdel Moniem El-Sawy in the Wednesday meeting, they said those who withdrew provided no concrete criticism of constitutional articles and appeared to be withdrawing for political reasons.
That statement was signed by El-Sawy, legal affairs minister Mohamed Mahsoub, Essam Sultan and others.
The non-Islamists are demanding the cancellation of the results of the previous two meetings where the assembly finalised the first section of the proposed constitution, the removal and replacement of members who have been absent for more than the allowed number of meetings, and having the meetings ran in a more democratic fashion.
They also demanded the deadline for a final draft be extended for three months to allow for more discussion and debate.
Former Arab League Secretary General Amr Moussa and political science professor Soaad Kamel met with assembly Chairman Hossam El-Gheriany and presented him with the demands after the meeting.
They informed El-Gheriany they would completely withdraw if their demands were not met by Sunday.
Kamel decided to withdraw completely regardless, not wishing to wait until Sunday. Signatories to the statement included Moussa, El-Badawi, Nassar, Ayman Nour, as well as assembly spokesperson Wahid Abdel Meguid.
The Constituent Assembly is currently facing a court case that could lead to its dissolution. The case was referred to the Supreme Constitutional Court by the administrative court, which provided it with time to complete the draft and submit it to referendum, rendering the case moot.
If the demand to extend its work for three months is met, the possibility of dissolution comes back to haunt the assembly.