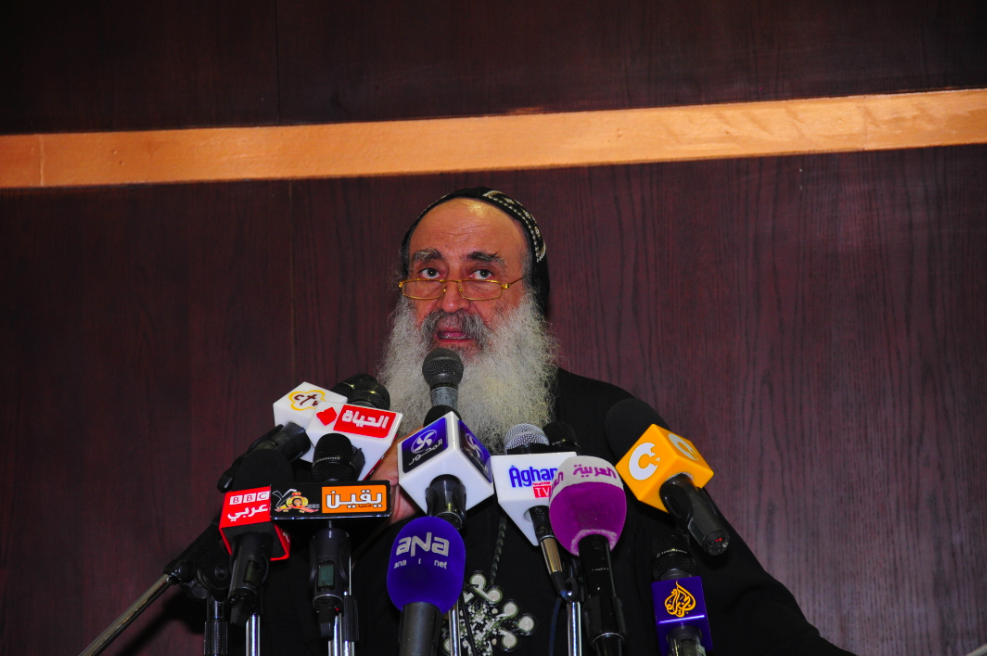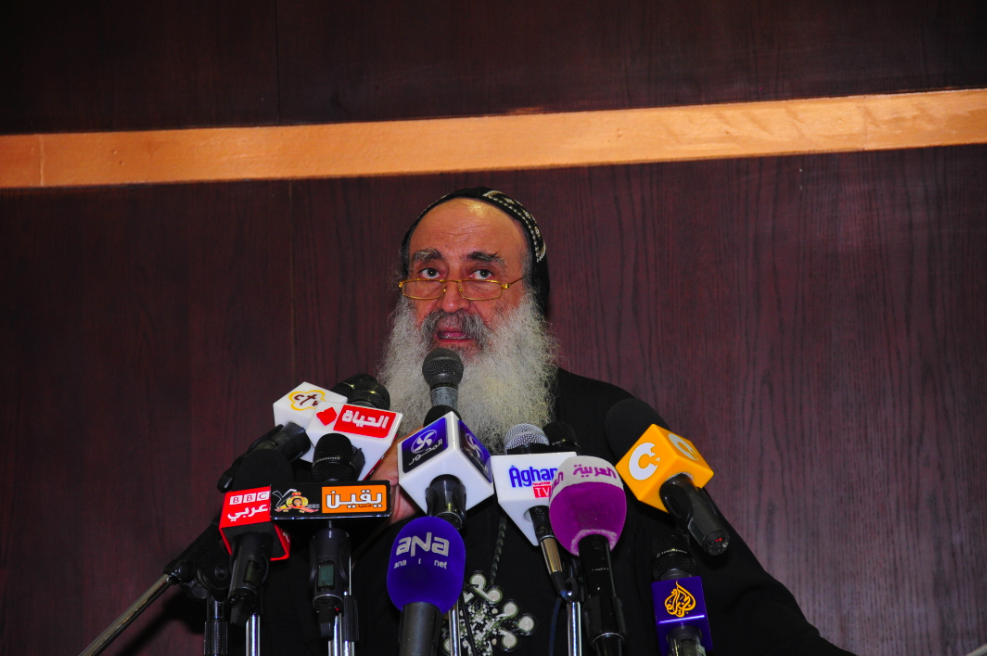 Bishop Paula, one of the representatives of the Coptic Orthodox Church in the Constituent Assembly says the church has not decided yet on its possible withdrawal from the assembly.
In a press conference held in St Mark's cathedral to explain the practicalities of the papal enthronement ceremony, Bishop Paula said discussions are currently being held with prominent bishops and priests. Some meetings are being led by Bishop Pachomious, to debate the final position of the church.
"Possibly some information leaked from the recent meetings but as long as no official statement is issued from the church, everything said about the church's withdrawal is merely speculation," Bishop Paula told reporters.
Away from the conference Paula would not comment further, adding that he has much to say but will wait until a more appropriate time.
Edward Ghali, another Coptic representative in the constituent assembly, said the proposed withdrawal has been presented to Pope Tawadros II. A decision might be taken soon but "nobody knows if there will be an announcement before or after the papal enthronement."
Regarding the papal enthronement ceremony, Bishop Paula said only a representative of the presidency and Prime Minister Hisham Qandil had so far confirmed attendance. "We will be honoured if President Morsy attends of course," he said, adding that in the previous five papal enthronement ceremonies from 1928 to 1971 no head of state has ever attended.
No official presidential statement has confirmed Morsy's attendance. Among the confirmed attendees are Assistant to the President Samir Morcus, 16 ministers, and ministers from Hungary, Canada and Cyprus. Four current governors have confirmed attendance as well as 52 ambassadors to Egypt.
As the conference was taking place, dozens of Egyptian Copts were demonstrating inside the cathedral chanting slogans such as: "oh Morsy we don't want you… the Pope will sit on his chair" and  "the pope's selection comes from God… it is not a presidential appointment."
Bishop Paula also said during the press conference that the president does not appoint the pope but only recognises his selection.