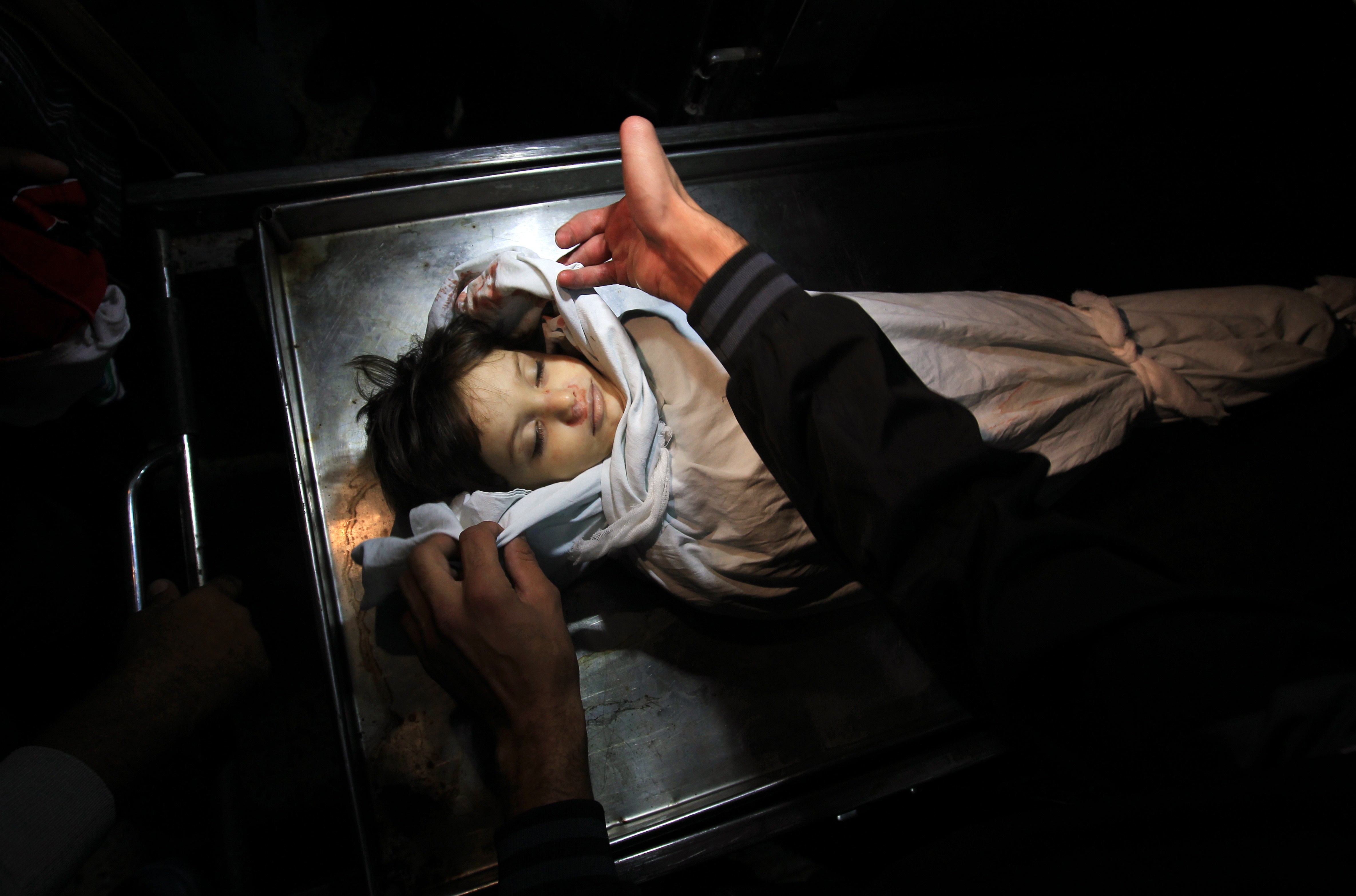 Egyptian Foreign Minister Mohamed Amr stated that a ceasefire between Gaza and Israel is to start at 9pm, Cairo local time, following a three-hour meeting between US Secretary of State Hillary Clinton and Egyptian President Mohamed Morsy.
"Egypt will continue its efforts to achieve this noble objective, to end the division between the Palestinian factions and to achieve national Palestinian unity," Amr said.
The ceasefire agreement reads "Israel shall stop all hostilities in the Gaza Strip, sea and air, including incursions and targeting of individuals." It also stated that all Palestinian factions will completely stop firing rocket against Israel and all border attacks.
The pact also stated opening the crossings, facilitating the movement of people and transfer of goods, refraining from restricting residents' free movement, and targeting residents living near the borders. The agreement is to be implemented within 24 hours of the ceasefire.
Egypt, as the sponsor of the ceasefire agreement, will follow-up and receive assurances from each party on its commitment to what was agreed upon and that each party shall not to perform any acts that would breach the pact, as well as follow up.
In a press conference, Clinton said: "this is a critical moment and Egypt's new government is assuming responsibility to support peace in the region." She added that the US welcomes the ceasefire agreement; "people of this region deserve to live free from fear and violence and today's agreement is a step in the right direction," the US official said.
Clinton stated that both parties have to focus on reaching a long-lasting outcome that promotes regional stability and ensures the dignity of Palestinians and Israeli.
"President Morsy and I discussed how the US and Egypt can work to support the next steps in this process," she said.
In the days ahead, the US will work with partners inside the region to improve conditions in the people in Gaza and provide security to the people of Israel, "ultimately every step must move us to a comprehensive peace in the region, she said.
The Egyptian prime minister is expected to work along with Clinton on moving forward with this agreement.
Clinton came to Egypt Wednesday after a visit to Israel where she met with Israeli Prime Minister Benjamin Netanyahu. She also met with President of the Palestinian Authority Mahmoud Abbas in Ramallah earlier.