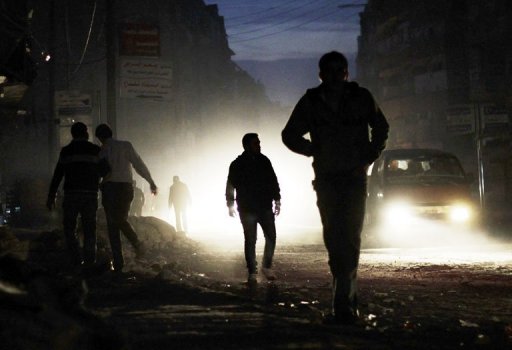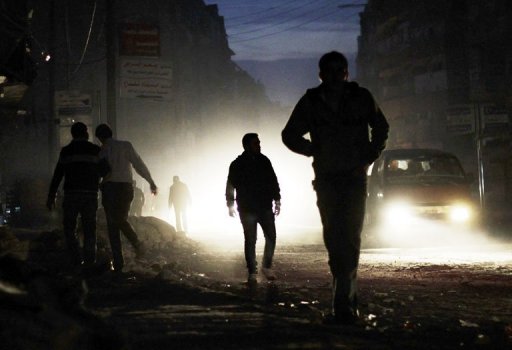 AFP – ALEPPO, Syria — Protests in Syria's northern city Aleppo against the Free Syrian Army highlight the waning influence of mainstream rebel groups and the rise of more disciplined and better-equipped radical Islamists.
Once a rare sight in the Syria's second city and commercial hub, plagued since July 20 by deadly urban combat, the presence of Islamist fighters has now become increasingly felt.
"One morning I woke up and looked outside to see six armed men in black, wearing headbands and their eyes lined with kohl" in the tradition of the Prophet Mohammed, said George, a resident of the western Siryan al-Jadideh district.
Their ferocity and fighting skills have made the jihadist "Al-Nusra Front the dominant force in Aleppo now," eclipsing the Muslim Brotherhood-affiliated Liwa al-Tawhid, once the strongest brigade in the city, said another, Mustafa.
Islamist militants are known not only for their discretion, but also for their selflessness in combat, prompting protesters on Friday to urge the FSA to man the front lines instead of staying in commandeered quarters.
Maher, a former clothing shop clerk and resident of the FSA-held district of Bustan al-Qasr, took part in a recent protest against looting by rebels who he says have taken over the homes of many families who have fled the violence.
It is the radical Islamists' low profile that residents respect the most.
"They do not approach the people," according to Maamoun, a resident of the southern district of Kalasseh.
But it is also difficult to communicate with the fighters because "some have a different accent, and others we can't understand at all," he added.
Mustafa, a 37-year-old teacher, lives with his wife and five children in Bustan al-Basha, a stronghold of two jihadist groups and Liwa al-Tawhid.
"We never see them, except during rebel or army attacks," he said. "Al-Nusra and Ghuraba al-Sham show up in the neighbourhood as soon as the army attacks and then disappear once the fighting is over."
The jihadist Al-Nusra Front remains a murky organisation to outsiders, its fighters refusing to speak to reporters.
Unknown before the uprising broke out in March 2011, Al-Nusra has said in videos posted to jihadist forums that it carried out most of the deadly suicide bombings in Syria, including in Aleppo, Damascus and Deir Ezzor in the east.
Its counterparts are two large jihadist groups, Ghuraba al-Sham comprising mainly Turks and fighters from former Soviet bloc countries, and Ahrar al-Sham (Free Men of Damascus), composed largely of Lebanese and Iraqis.
The quality of their weapons and access to funding also sets the jihadist groups apart from the Free Syrian Army.
"Most FSA fighters are young. Some are even teenagers and carry unsophisticated weapons," said civil servant Abdullah, 32, who lives in the army-held Old City.
"But Al-Nusra fighters are older and have modern weapons and bullet-proof vests."
The differences in funding of the various factions was clear during the holy fasting month of Ramadan.
"Al-Nusra fighters were feasting on grilled meat to break the fast at sundown, while the Free Army guys had to settle for sandwiches," said Abdullah.
According to Hossam, a 35-year-old journalist living in the Old City, both groups engage in kidnappings.
"The rebels do it for ransom to pay their fighters and buy weapons, but Al-Nusra never needs to negotiate — they kill their hostages."
The Islamists have nevertheless found growing support, while the mainstream rebels have been accused of acting like thugs.
A telling sign of its growing authority is that Al-Nusra Front often mediates in disputes between rebel groups, according to Mujahid, aged 30.
"There were clashes for one month between rebels in (the southern district of) Fardoss, until Al-Nusra took control of the area and shared out the booty, mostly guns and ammunition," he said.