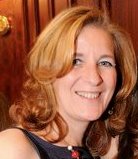 Last week on my way to the airport I noticed the large ads for a phone company that feature images of masses of Egyptian protesters during the revolution. The relentless sun and desert sands have faded the images in the nearly two years they have been up, and at the time that seemed sadly apt for the situation in the country.
I remember when I saw these posters for the first time when I returned from a vacation two years ago.
I had left for a month long adventure in India and was looking forward to holy cows, flower adorned temples, colourful saris, yoga and aromatic vegetarian food. And no, it had nothing to do with a certain insipid book that half of the world was in love with. I had left my laptop at home, somehow the romantic notion of gazing out of windows during endless train journeys and scribbling my thoughts in longhand appealed to me. You know, like a real writer. I left on 18 January 2011.
Two weeks later I sat in a yoga retreat, in front of a spanking new laptop, watching youtube videos of Tahrir. Romance is all well and good, but a revolution necessitates electronic connectivity.
Much of what I had expected of my trip had come true, there were loads of cows everywhere you looked, bright oranges and pinks shimmered through the lush vegetation and the food was delicious. But it was all overshadowed by everything that was happening in Egypt. There were three of us adopted Egyptians in that haven of serenity, and after bending our bodies into shapes they firmly resisted at some ridiculous early moment of the day, we would hover around the small screen trying to find out what was happening with the people that had made us all so welcome in the country that had become our home.
As the days passed, more and more yogis from all around the globe joined our little vigil in front of the altar of modern technology. They cried with us as we watched the images of the slaughter in Tahrir, they silently watched the defiance of a people hell bent to be free and in the early morning hours over 40 people dedicated their yoga practice to the people of Egypt. I bet this was not what they had planned when packing their unbleached linen mat bags, but their support was genuine. After living in a world that has been flooded with negative imagery of Muslims, they were moved by the sight of groups protecting each other as they prayed according to their religions.
And when Mubarak stepped down we had a little celebration. A mixed group of people on the other side of the world celebrated the determination, conviction and hope of the Egyptian people.
The first thing I saw when I returned were those ads, with opportunistic slogans from world leaders jumping on the bandwagon of achievement that the Egyptians had paid for in blood. It was not until I passed the police academy and noticed that the huge, uneven white letters now only spelled out the words Police Academy, without the 'Mubarak' that previously preceded it, that it became real to me. With sheer stubbornness and in the face of seemingly impossible odds the people had changed their country forever.
But then it got messy and much of the hope that filled the streets in those early days seemed to be buried under roaring rhetoric and self serving statements from those in search of power and dominance. Protests flared up time and again, and people got hurt, killed, brutalised and sexually assaulted. Elections, the results of which provoked fury even before they were known, divided a country that managed to unite not that long ago.
The media was having a field day; official Facebook pages were used to publish decrees, twitterati furiously repeated unconfirmed rumours and facts alike and newspapers and TV reported based on affiliation rather than fact. And in many cases that has not changed.
In the last week Egyptians of all creeds and ages have taken to the streets again to march for what they believe in.
All over the country people leave their homes to stand together and make their voices heard, totalling hundreds of thousands and their numbers are growing. Chanting slogans that are witty in wordplay yet leave nothing to the imagination. They are back, and it does not look they will be going anywhere soon.
Suddenly it makes sense that those ads at the airport are still up. Their images may be faded, but they still represent the Egyptian people today. And no matter what the international media tells you, they are out there in the hundreds of thousands.
Seeing people stand up for freedom and justice is an awesome sight to behold.