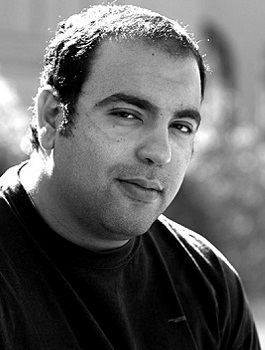 The mood in the office yesterday was sour, with people being sad and disappointed at the results of the first phase of the "constitutional referendum", which was passed by 56 per cent, amidst reports of the worst case of voter fraud in the history of post-revolution Egyptian elections.
Those angry and depressed eyes of my colleagues were perplexed by the happy smile on my face as I greeted them, or how calm I was in the face of their hysteria. Why would I be calm and happy? Because we won, people. Yesterday, if anything, was a glorious victory.
So here we are, in another hurried elections, where the Islamists have used every tool they had from Sheikh's to media to lies to militias to extreme fraud, with emphasis on how voting "Yes" on this constitution is a "Yes" vote for Shari'a, and they still couldn't bring the percentage of "No" voters less than 44 per cent.
Hell, two governorates have flat out said NO to Shari'a, including Cairo, which houses my glorious neighborhood, Heliopolis, which said NO to Shari'a by about 80 per cent. Dear new Infidels, welcome to the dark side with us. It's much nicer here.
How is it a victory you ask? Well, let's see. The guidance of Religious leaders and Mosque sermons no longer works, with at least two very famous Salafi Sheikh's who got trapped in their mosques by angry mobs for trying to guide people to vote "Yes" for the constitution in Alexandria and Delta.
Within less than two years, we have finally broken the final figure of authority in the Egyptian state: The religious authority. And not just in Cairo, but all over the First phase governates, where people were rejecting all kinds of religious pressure to vote "Yes", and even got a "No" vote in impoverished, illiterate Qaliubiya governate.
The only place their message was effective was in Upper-Egypt, where they had to rely on a very sectarian message "The 'No' voters are all Christians who want to rule you all" to get a high turn-out. One look at the electoral map and you can't help but think that this is a very bad start for a budding Islamist state, especially after their previous numbers.
Secondly, they have thrown everything but the kitchen sink to get this one to pass, promising billions of investments and blessings from God once we establish his law in this economically struggling land. This won't end well, because Shari'a doesn't feed hungry mouths.
Shari'a states have survived in Iran and Saudi mainly due to oil revenues that are used to feed and placate the poor, and while we have many hungry poor, we don't have oil, and we are very quickly running out of cash. While the country won't go bankrupt, the government will in an estimated 2-3 months, which means that the millions of impoverished Egyptians who rely on its salaries, pensions and subsidies to survive will one day find themselves with nothing, which isn't a great recipe for stability.
The new prices in the new and frozen tax laws will have to be imposed as fast as possible to get some cash into the Qandil government, and god knows that the new cigarette prices alone will cause riots. Also, in case you were not aware, the government is currently about 2 weeks late in handing out last month's pensions. It has begun, and the poor people of Egypt will not respond kindly to calls for patience or demands to trust the will of God when they are that hungry.
Finally, the stability voters have a huge slap coming their way from the instability that approving this constitution will bring. Never mind that the moment it passes, the alliance between the Salafis and the Muslim Brotherhood will crumble very quickly over whose Shari'a they will implement, which , alongside with the witch-hunt they will start against the opposition, should be sufficient to end any notion of political stability there is.
No, it's much simpler than this; a referendum on a constitution should never be treated the same way as other competitive elections, because a constitution is a social contract between the people and the state, and you cannot push a contract that half of the people are against and expect them to be OK with it. And you definitely can't do that when your rule is in a capital that has rejected this constitution flat out and where your inept government is incapable of doing anything that would appease the angry "No" voters.
Which is why the depression of "No" voters is laughable, because we are not stuck here with Morsy and his people; they are the ones stuck here with US.  Who are we? We are the "No" Voters. We, the boycotters disenfranchised with you and your corruption of the only peaceful tool for change we have, making violent change our only option. We, the poor and hungry who your words and talks of conspiracies and God will not pacify. It's you and your group in charge now and you are but a few. We are a legion, and soon enough we will be coming for you.
The Islamists are dead. They just don't know it yet.