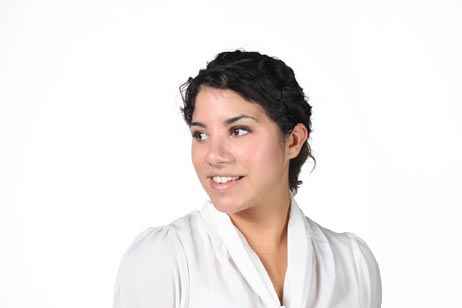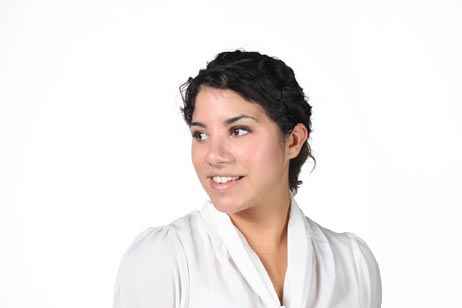 "Quickie court cases" must stop, South Korea eyes Egypt, KSA jobless
By Farah Halime, Rebel Economy
A case against  former housing minister Ahmed Al-Maghrabi has been overturned, Ahram Online cited the state news agency MENA reporting. Al-Maghrabi, like many of his Mubarak-era colleagues, had been charged with squandering of and profiteering from public funds.
Though a culture of corruption was allowed to fester under Mubarak, increasingly there has been a criticism of the speed at which post-revolution trials took place. Lawyers say that though there is a case against some of these former politicians, the "witch-hunt" that has ensued against some people has led to rushed cases where evidence is flimsy.
That's not to say all these people are innocent, but more an indication of how the need to satisfy the public's demands for justice has led some public prosecutors to become compromised and rush through cases without care of presenting valid evidence.
Cases involving large companies such as Talaat Moustafa, the property company, have also seen cases rushed through then overturned.
If Egypt is to have a reborn culture of transparency and communication, these cases must be addressed in the way they deserve; painstaking analysis and extraction of foolproof evidence. These cases are often complex and convoluted and more often than not, money is hidden in various offshore vehicles that are hard to track.  A quickie court case is not going to address and eradicate the crime in the way the public would want.  
…
South Korea plans to invest US$583 million in Egypt, South Korean ambassador Young-so Kim said on Tuesday, according to Egypt Independent. The ambassador said the trade exchange volume between the two countries has reached $2.4 billion.  In October, Samsung, the South Korean electronics giant, said it would build a EGP1.7 bn plant in Beni Suef (its first plant in the Middle East and North Africa) in a move that will create 1,400 new jobs.  Similarly to the Chinese, countries like South Korea benefit enormously from Egypt's cheap land and relatively cheap labour.
…
"Egypt plans to raise EGP10.5 bn ($1.7 bn) over the next week from Treasury bill sales" as it prepares for the second round of a referendum on a new constitution, Bloomberg reported.  Egypt continues to offer government securities to predominantly domestic banks to plug its budget deficit. What is more worrying however, is that interest payments that the government must pay on these bills. Remember last year's yields on bills that reached almost 16%? Well those yields are now coming to maturity, and the interest payments on those make up about 15-16% of the budget, economists have told me.
What's more, the rate at which the government is having to pay those interest payments off, is actually exceeding the rate at which the government pays for energy subsidies. That is a huge additional burden on the budget. Luckily for the government, yields have now eased off so the securities Egypt sells today won't cost as much when they mature.
…
Talking of energy subsidies (as is often the case on Rebel Economy), it is becoming more apparent by the day that Egypt's fuel crisis is going out of control. "Egypt is becoming increasingly dependent on fuel imports as it uses oil to pay off debts instead of refining the crude at home," Reuters reports, in a downward spiral that is piling pressure on its deteriorating finances. Rather than refining crude at home and selling it at a reasonable price, for years Egypt has been selling on very expensive fuel at very subsidised prices.
Egypt spent around $9.7 billion to import oil products in the year to end-June, about $2.8 billion more than in the previous year, data from the Central Bank of Egypt shows.  However, David Butter, a long-time Middle East journalist then pointed out that the Central Bank appeared to have significantly modified their oil trade figures:
Whether or not the Central Bank corrected their figures or fudged them to appear more favourable is not clear.
…
Meanwhile, imports are chronically higher than exports leading to a continuous trade deficit. Today "Egypt, the world's biggest [wheat] importer, is seeking to buy at least 60,000 metric tons, Nomani Nomani, vice chairman of the state grain buyer", told Bloomberg. Bread subsidies, though not as severe as energy, are also a drain on the budget, but so far the government is loathe to make any changes for fear of riots.
…
Unemployment figures from Saudi Arabia reveal two long-running problems for the oil-rich state has: a large number of unemployed women (who are gradually being accepted into the workforce) and an unemployed immigrant workforce.  As a result, jobless numbers reached almost 2mn, according to Ahram Online's report. Unemployment among women is exceptionally high in Saudi Arabia, surpassing that of men by almost 30%, to reach a total of 1.7 million.
Almost half of those women hold university degrees, the Saudi labour ministry indicates. Meanwhile, recommendations are being made to employ these people in the private sector, rather than the public sector, where saturation is already very high.
…
In Dubai, Al Habtoor Group, the conglomerate with interests in  hotels, property and car dealerships, has called off plans for an initial public offering next year that could have raised up to $1.6 bn, The National newspaper reports. The company had been considering an IPO on the Nasdaq Dubai market, and a foreign stock exchange, next March or September.  It's another blow to the Dubai financial market and the wider UAE financial community, which has seen almost no new listings since 2008.