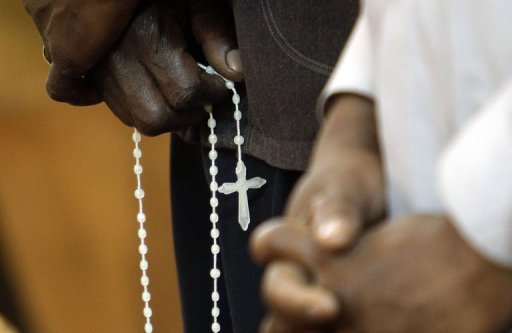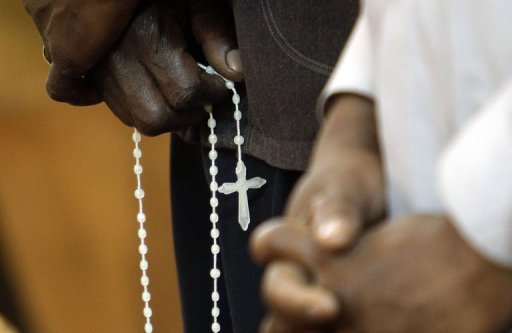 By Dominique Soguel
Tripoli (AFP) – An explosion rocked a Coptic church near the Libyan city of Misrata, killing two people and wounding two, all of them Egyptians, a diplomat told AFP on Sunday.
"Two men were killed and two others wounded," said the diplomat at the Egyptian embassy in Tripoli who declined to be named, adding that it took place late Saturday but the embassy was only informed on Sunday.
"The blast was yesterday at 11:30 pm (2230 GMT) at the church of Mar Girgis (St. George) in the town of Dafniya in Misrata (province). We were informed at 6 am," he said.
The embassy has dispatched the consul to Misrata to get details about the blast.
"We still don't have clear information" about what caused it, the diplomat said.
But he added that, according to initial reports, the blast took place in an annexe of the church.
Earlier, a security official said the blast occurred on Sunday, killing an Egyptian and wounding three others.
"An investigation is now underway," the security source said.
Another security source said the explosion struck "during prayers" but the embassy official could not confirm that a service was underway at the time.
Dafniya is a Mediterranean town 30 kilometres (20 miles) west of the city of Misrata, where brigades made up of former rebels hold a major checkpoint.
There were an estimated 1.5 million Egyptians living and working in Libya before the 2011 armed revolt that toppled Libyan dictator Moamer Gaddafi. About two-thirds left during the war but many returned in 2012.
Before the revolt Libya had a population of around 6.3 million – including some 1.5 million African immigrants many of whom fled during the fighting – that was 97 percent Muslim and only three percent Christian.
Christians in Libya are mostly expatriates, including migrant workers from neighbouring Egypt where Coptic Christians are the largest religious minority.
In August, the International Committee of the Red Cross shut its operations in Misrata, 180 kilometres (110 miles) east of the capital, after armed assailants laid siege to a staff residence.
Libya's first elected authorities are keen to boost security but the fledgling army and police are often helpless in the face of well-armed militias made up of former rebels.
Extremism has become a source of growing concern in post-Gaddafi Libya, with several international agencies and diplomatic missions targeted this year by attacks blamed on radical Islamists.
The deadliest was a 11 September assault on the US consulate in second city Benghazi, which killed ambassador Chris Stevens and three other Americans.