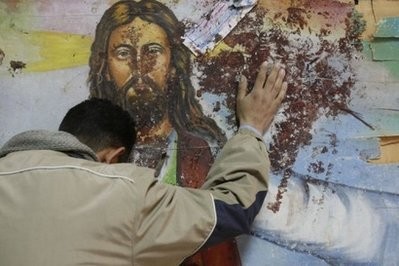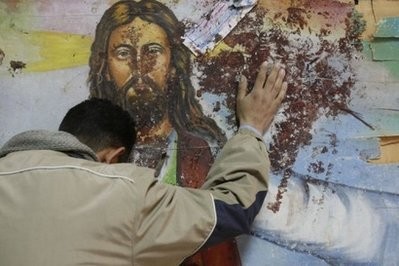 A memorial was held on Monday for the victims of the Two Saints church bombing, which took place on 1 January 2011. The attack claimed the lives of 23 people, injuring 97, and was the largest attack on the Christian community since the Kosheh massacre in 2000 resulted in the death of 21 Coptic Christians.
Participating in the memorial is the National Salvation Front (NSF), Egypt's largest opposition bloc, and the 6 April youth movement.
Amr Moussa, the founder of the Conference Party, and member of the NSF, extended his condolences to the families of the deceased but could not attend personally. Nevertheless his spokesperson Lamia Khalef said members of his party would be participating.
"We have asked our members to go to Tahrir square to stand vigil and the younger members will be heading to Alexandria to show our support for the memorial being held at the site of the bombing," Khalef said.
Seif EL-Khawanky from the NSF confirmed several of its members, including those from the Dostour Party, would be attending the vigil in Alexandria, and confirmed that although a vigil has been planned for Tahrir square it may be postponed due to the attack on Mohannad Sanir on Monday morning by unknown gunmen.
The church attack two years ago was a major source of unrest in Egypt, when sectarian tensions were on the rise. The Coptic diocese strongly condemned the attack, while then president Hosni Mubarak said the attack was orchestrated by external forces trying to drive a wedge between Egypt's Muslim and Christian community.
The funeral was attended by thousands of people who rejected the condolences expressed by Mubarak. Several extremist groups such as Al-Qaeda and the Army of Islam from Gaza were accused of being behind the attack, but no one was charged.