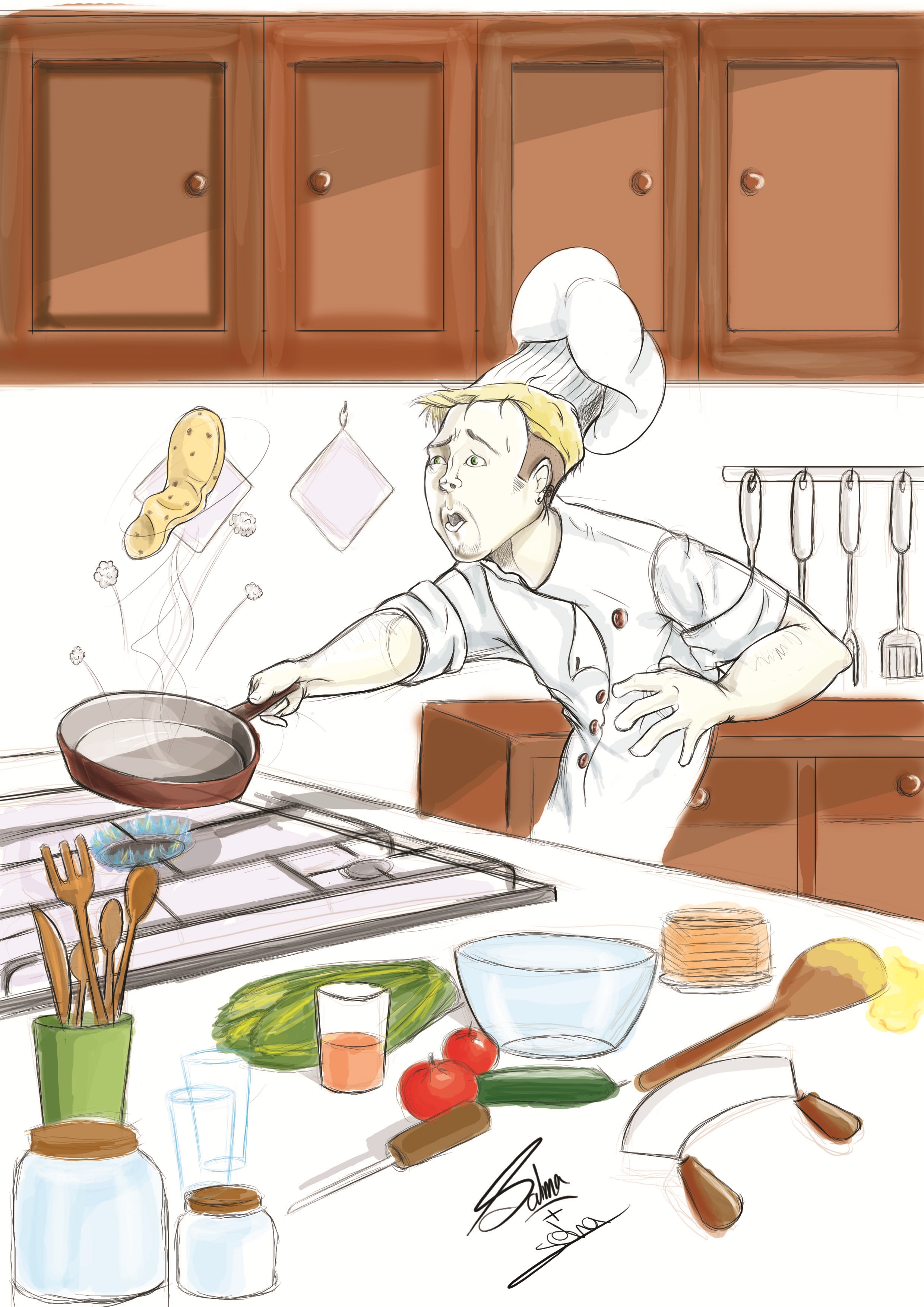 Stuffed potatoes with minced meat
Ingredients
1/2 kg minced meat – lah-ma maf-roo-ma
1 kg potatoes – ba-ta-tes
2 onions, chopped – ba-sal
3 tomatoes – ta-ma-tam
tomato paste – sal-set ta-ma-tam
salt and pepper – malh and fel-fel
oil – zeit
Directions
Preparing minced meat stuffing
Heat two tablespoons of oil in a pan. Stir in one onion until yellow. Add the minced meat and stir well, season with salt and pepper. Cover the pan and leave to cook.
Blend the tomatoes in a blender with 1/2 cup of water. Dissolve the tomato paste in a cup of water.
Heat two tablespoons of oil in a saucepan. Add the second onion, stirring well until golden brown. Add the blended tomatoes and tomato paste and salt and pepper. Leave to simmer for a couple of minutes.
 Preparing potatoes
Peel the potatoes and cut out the inside. Fry the potatoes in oil until golden and then fry insides that you took out.
Heat the oven to 180C.
Stuff each potato with about one tablespoon of meat stuffing.
In a baking dish, arrange the inside parts of potatoes at bottom of the dish. Arrange the stuffed potatoes on top of the insides, facing upwards.
Pour the tomato sauce over the stuffed potatoes. Place the dish in the oven and bake for half an hour.
Serve while hot in the same dish.