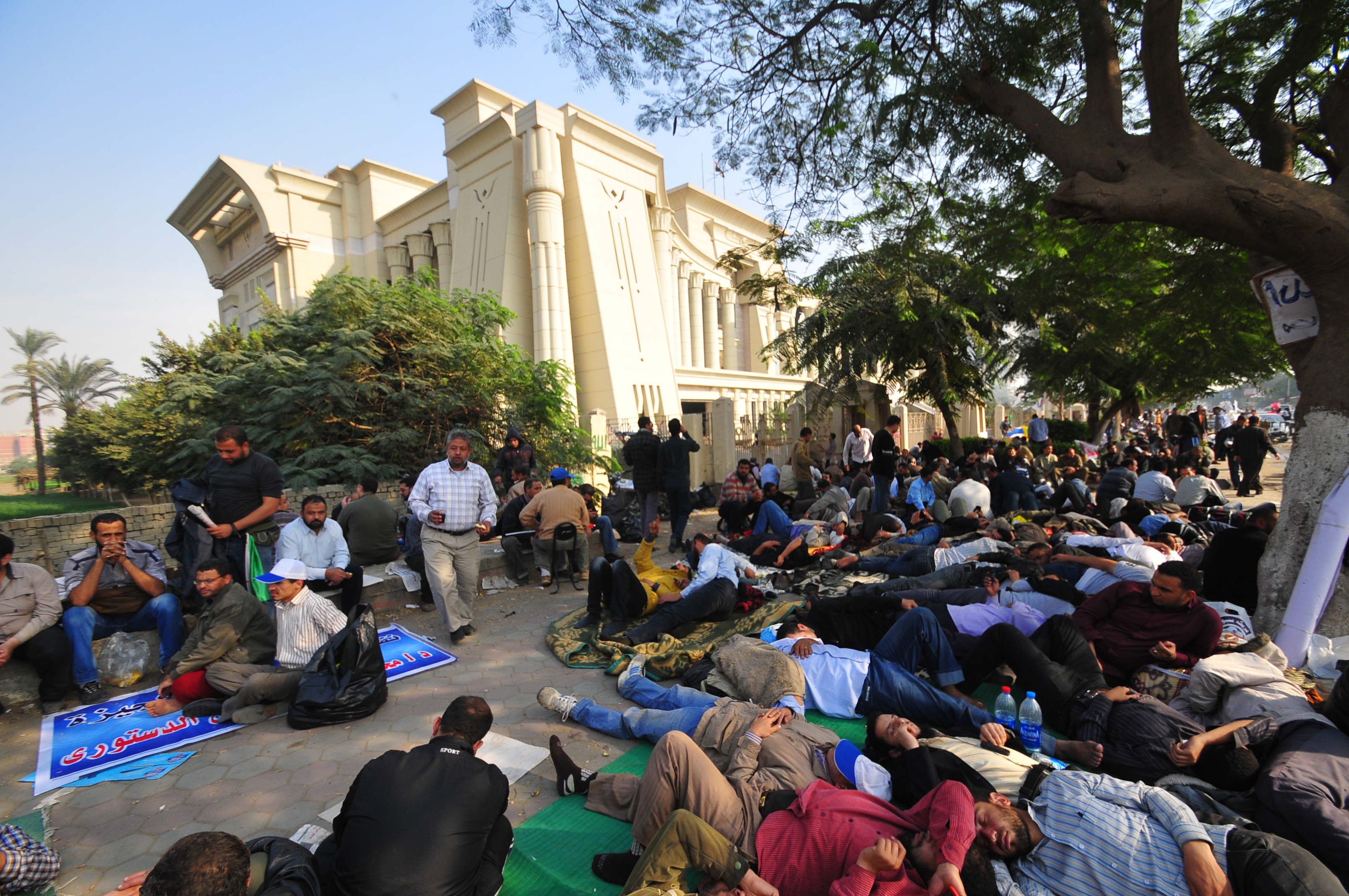 The Popular Current has published an open invitation to a peaceful demonstration outside the Supreme Constitutional Court (SCC) on Tuesday, in order to defend the independence of the judiciary and to protect the court.
The Popular Current published the invite on its official Facebook page on Friday.
Spokesperson for the Popular Current, Heba Yassin said: "[The purpose of the demonstration is] to stress the independence of the judiciary and to protect the constitutional court."
The court is scheduled to rule on the legality of the Shura Council and previous attempts by the court to hear this case have been prevented by pro-President Morsy supporters.
Yassin said the invitation is open to everybody who supports the cause: "We have sent the invitation and we are hoping for a big response from the revolutionary forces."
The invitation calls for people to march to the court from Al-Horeya Square in Maadi.
Similar calls were made by an unknown group last week and the stated aims of both events are the same.
The court attempted to rule on the Shura Council at the beginning of December; however the court decided to postpone its work because of pro-Morsy protestors who prevented the judges from entering the court. This occurred twice in two weeks but the court began work again at the end of December.