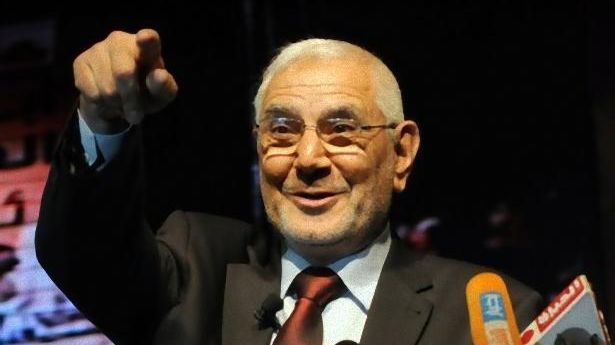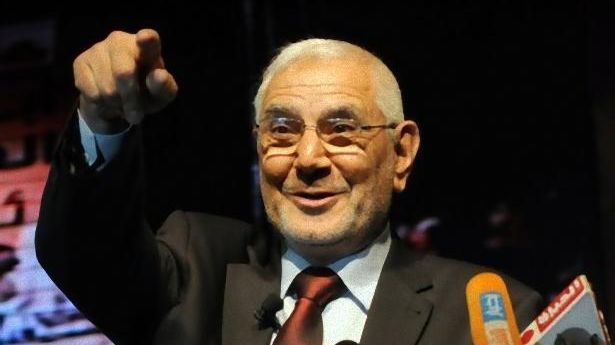 Former presidential candidate Abdel Moniem Aboul Fotouh has said he does not feel the mistakes of the current government warrant a second revolution.
In an interview with the London based Al-Hayat newspaper the Strong Egypt Party leader dismissed accusations that his party "stands in the middle" when it comes to decisive moments.
"There is no such thing as the middle of the road when it comes to politics. We have had very firm stances since the presidential elections, beginning from our opposition to military rule, our insistence on handover of power to civilians as soon as possible and our belief that elections are the primary path for the people to express their will," Aboul Fotouh told Al-Hayat.
He added the demands to eradicate corruption, putting all the former regime's members on trial and trying all who "have the blood of Egyptians on their hands" to the list of strong stances he said he and his party takes.
"These positions are based on public dispositions that are clear in the Strong Egypt Party platform, and we do not stand in the middle relative to the stances of others but rather we do what we think is right and what we think is best for the higher interests of the country and hopefully our street credit will rise."
The former Muslim Brotherhood member said fears of "Ayatollah Murshid" were exaggerated; a reference to the Brotherhood's Supreme Guide Mohamed Badie potentially controlling state affairs in the manner of Iran's Guardianship of the Islamic Jurists.
"Their fears are exaggerated because Egypt cannot be ruled this way by anyone, whoever they may be. Furthermore, the Sunni sect of Islam does not grant holiness to any jurists or politicians or leaders," he said.
Aboul Fotouh added that he still maintained contact with the Muslim Brotherhood, as well as the National Salvation Front, the largest opposition group composed of secular parties He said he talks to anyone, be they groups he agrees with on certain issues such as the NSF, or groups he opposes on certain issues such as the Brotherhood.
"We were in direct contact with both the presidency and the NSF during the last crisis in order to prevent bloodshed and promote the rule of law," he said.
He criticised the performance of Islamist groups so far in Egypt but said that calling them the greatest threat to the country and the region is an inaccurate exaggeration.
"As for the government, I do not believe its mistakes, regardless of how badly we evaluate them to be, warrant what some are calling a second revolution. The failure of the current government means the opposition needs to communicate with the Egyptian people as strongly as possible and pressure the regime into fixing matters. If not then the opposition should strive to take power peacefully through elections," said Aboul Fotouh.
He added that he was optimistic regardless of the current "crisis" because "Egypt has been through worse situations and ended up overcoming them."