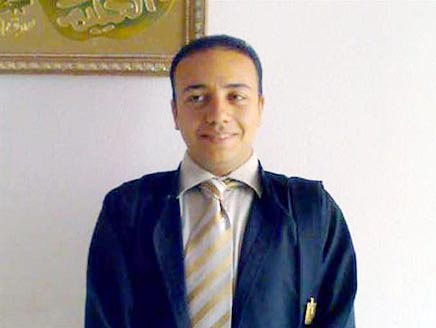 Ahmed Al-Gizawy has been sentenced to five years in prison and 300 lashes by the General Court in Jeddah, according to his sister Shereen Al-Gizawy.
Al-Gizawy is an Egyptian lawyer, who was arrested on 17 April, 2012. He was on his way to perform Umrah (minor pilgrimage) in Mecca but was detained in the King Abdul Aziz airport. Saudi authorities accused Al-Gizawy of smuggling over 20,000 pills of the anti-anxiety drug Xanax.
Al-Gizawy's arrest led to tensions between Egypt and Saudi, sparking widespread protests in Egypt. Following the protests Saudi Arabia temporarily recalled its ambassador and closed its embassy and consulate in Egypt.
The verdict was expected to come out weeks ago but the judge kept postponing the trial.
Earlier this week, the assistant to the Minister of Foreign Affairs Aly Al-Asheery met with Al-Gizawy's family and updated them on Al-Gizawy's case. During the meeting, Al-Asheery received a plea from Al-Gizawy's family to the King Abdullah of Saudi Arabia to grant Al-Gizawy pardon.
Protests in solidarity with Al-Gizawy, and other Egyptians detained in the kingdom, have been held outside the Saudi Embassy in Cairo. One in is planned for Tuesday afternoon. Al-Gizawy's sister is calling on people through Twitter to show up for support.
In addition to Al-Gizawy, a Saudi national and an Egyptian national were also on trial in the same case.
There are over 1.7 million Egyptians living in Saudi Arabia, making the expatriate community there the largest Egyptian expatriate community in a single country.