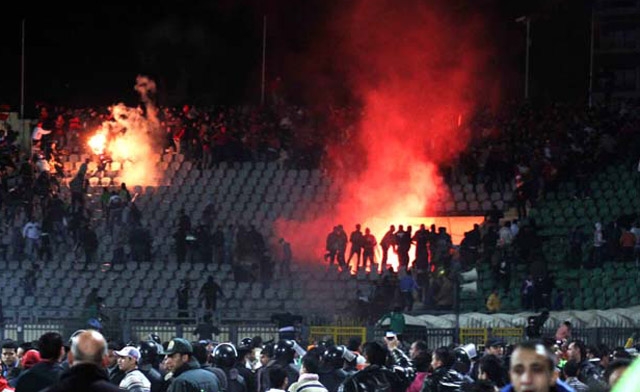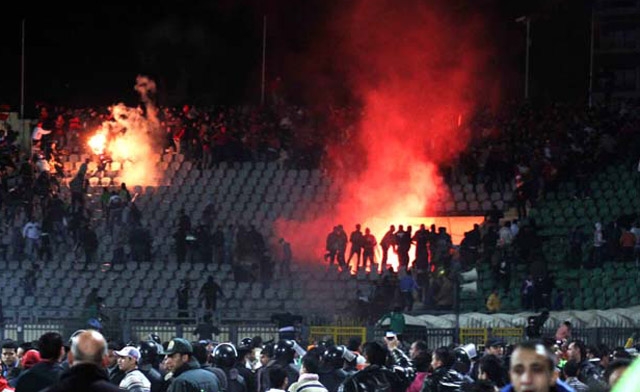 Cairo neighbourhoods, to Tahrir Square to commemorate those killed in the Port Said Massacre last year.
The final verdict in the case investigating over 70 deaths at Port Said Stadium last February is scheduled to be announced on 26 January. The Ultras have escalated demonstrations across Egypt over the past week, demanding justice for those who were killed.
The 6 April Youth Movement will join the Ultras in their Friday demonstrations. The group released a statement calling on the judiciary to come to a just verdict and enforce accountability on those responsible for the bloodshed.
The Ultras said the march leaving from Al-Ahly Club would join with other marches from Giza, while more marches will depart from Sayeda Zeinab, Ramses Square, and Dawaran Shubra.
The marches will converge at around 3pm and arrive at Tahrir Square shortly after. The Ultras also announced that the demonstrations would not be exclusive to their group, inviting people outside the group to join in with the protest.
A women's march, called Mothers of Egypt defend their children will assemble at 2pm at the Cairo Opera House in Gezira in solidarity with the Ultras and join other groups in Tahrir Square later in the afternoon.