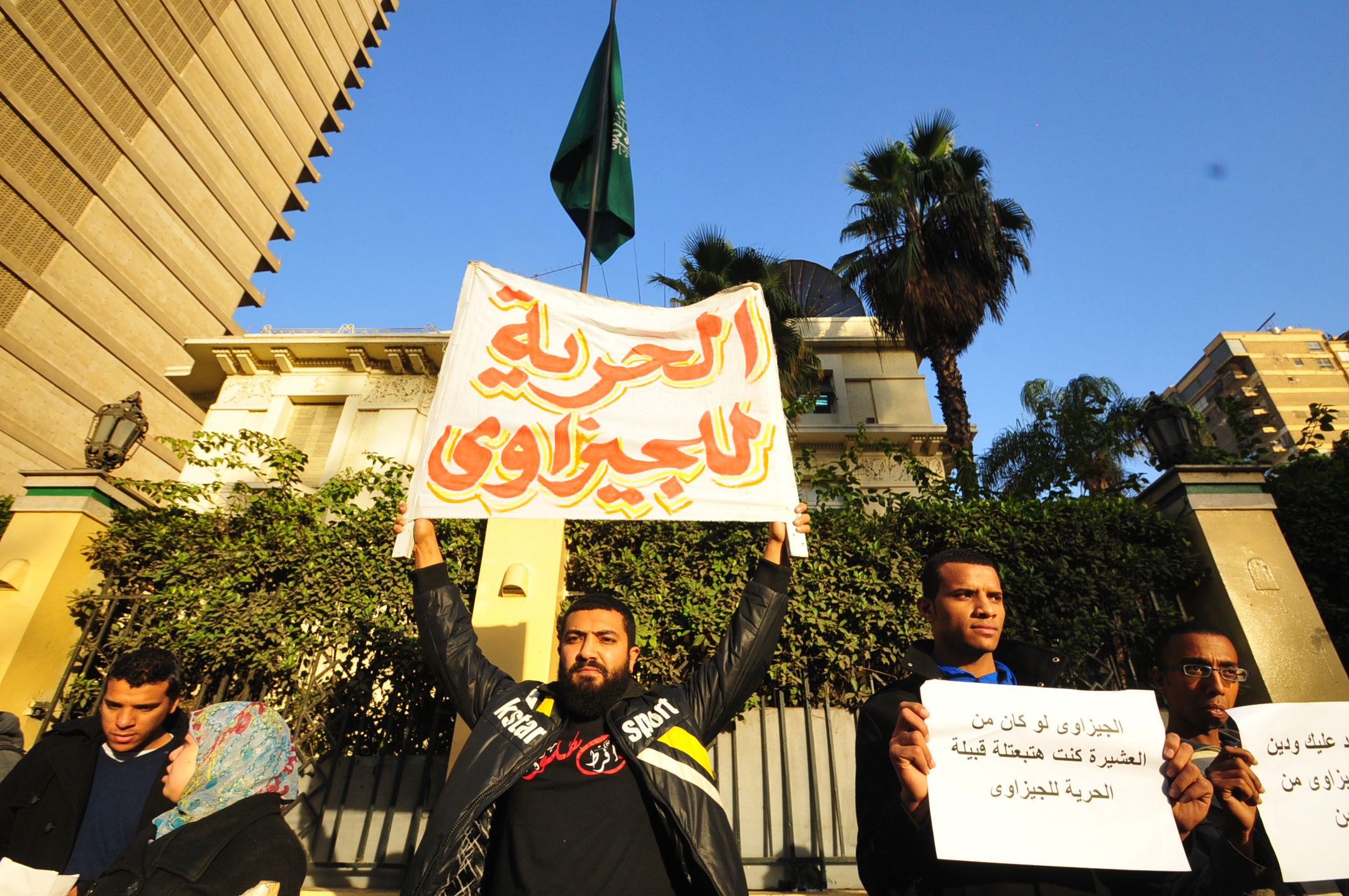 President Mohamed Morsy left for Saudi Arabia on Sunday without attending or sending a delegation to a scheduled meeting with the family of Ahmed Al-Gizawy.
Morsy is in the kingdom to attend the third Arab Economic, Social Development Summit scheduled to start on Monday.
The two day summit will be held in the Saudi capital Riyadh. Morsy will give a speech in the opening session of the summit and come back on Monday night.
During his trip the president will perform Umrah (minor pilgrimage) and will visit the second holiest city in Islam, Medina.
Last Tuesday, Egyptian lawyer Ahmed Al-Gizawy was sentenced to five years in prison and 300 lashes which will be administered 50 at a time. In response to the verdict, around two dozen protesters gathered outside the Saudi Embassy in Cairo, including Al-Gizawy's family.
Al-Gizawy was convicted of smuggling over 20,000 pills of the anti-anxiety drug Xanax. His family and other campaigners maintain his innocence.
The family says they managed to contact the presidency on Thursday and a meeting was set up for an unspecified time on Saturday. The family say their calls to the presidency were ignored all day Saturday, until being told the president was due to travel and they could fax a message.
A spokesperson from the presidency could not be reached for comment.
Morsy's first overseas trip as president was to Saudi Arabia.
Tensions arose between Egypt and the Gulf country after Al-Gizawy's arrest prompting the kingdom to temporarily withdraw its ambassador to Egypt. In addition to Al-Gizawy, another Egyptian national, Islam Bakr, was sentenced to six years in prison and 400 lashes in the same case.