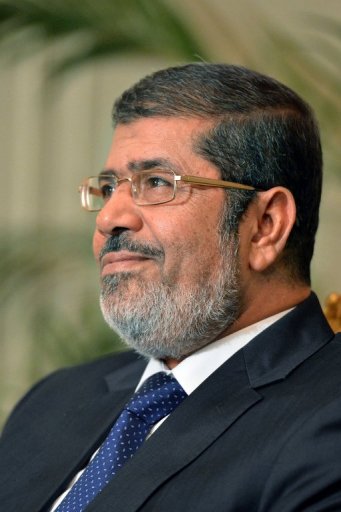 President Mohamed Morsy, at 1.30 am on Saturday addressed the Egyptian people via his official twitter account.
He offered his his condolences to families of protesters and policemen who died today in Suez, promised to "pursue thugs and present them to justice" as well as to protect peaceful demonstrations.
He also called  upon Egyptians to uphold the noble principals of the revolution and to reject violence in expressing opinion.
The same message was also posted on his facebook page.
Morsy's decision to address the nation comes as a response to the  violence that ensued  Friday, on the second anniversary of 25 January revolution. Clashes erupted between protesters and the police in different governorates, leaving hundreds injured and several dead including a 10-year old boy in Suez.
Suez, Behera and Alexandria witnessed the most violent of clashes. Tahrir square as well the as the presidential palace in Cairo saw their share of violence today as thousands took to the streets.
Opposition groups as well as independent activists and coalitions have been calling for nation-wide demonstrations against the current government's policies, escalating prices and dire economic conditions.
An open-ended sit-in has been announced by opposition groups in Tahrir square Friday night till demands are met.