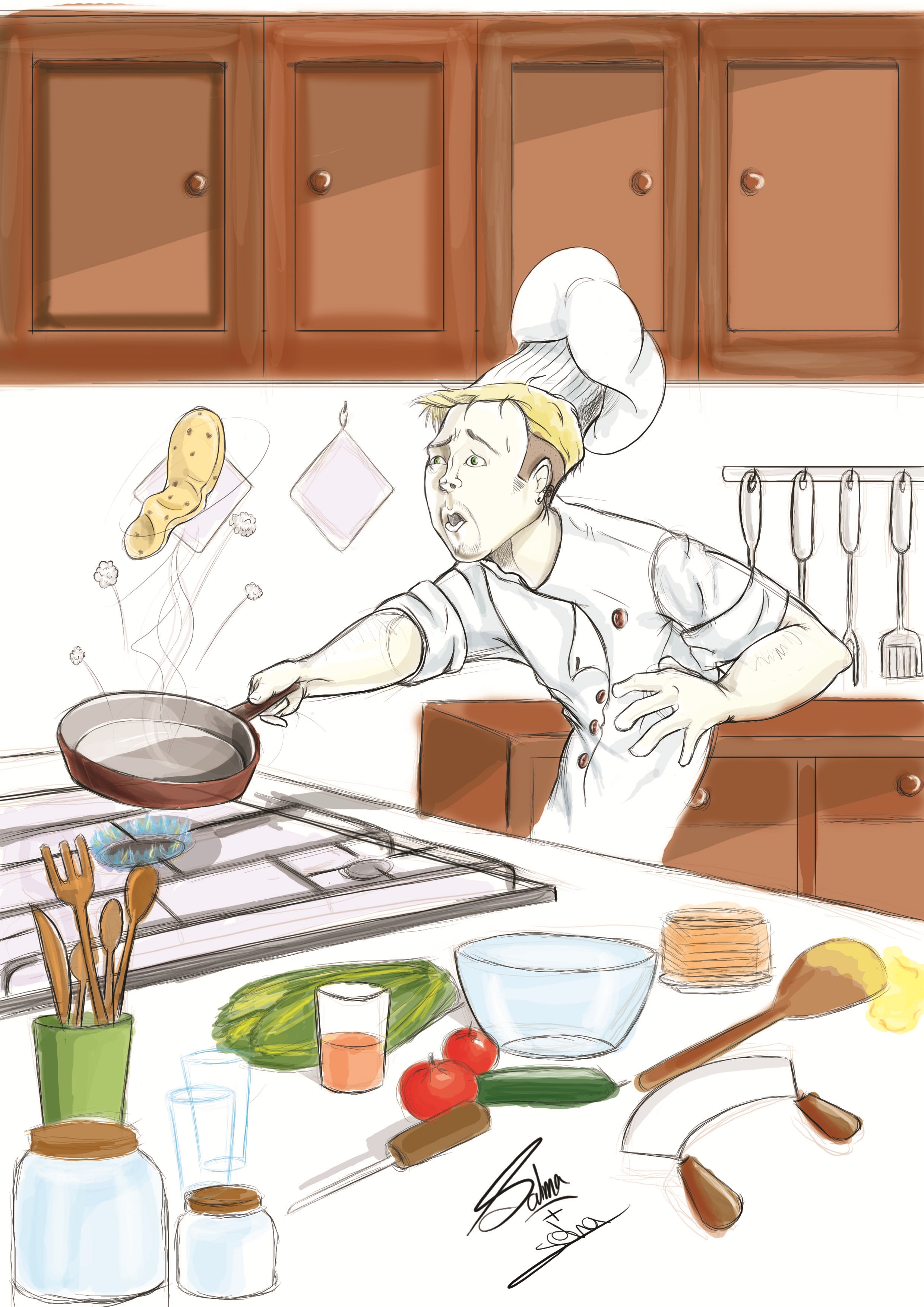 Egyptian yellow lentil soup – Shorbet 'ads
Ingredients
250g yellow lentils – 'ads
1 carrot, peeled – ga-zar
1 onion – ba-sal
1 tomato – ta-ma-tem
3 garlic cloves, peeled – tom
2 tbsp ghee or margarine – zeb-da or sam-na
3 tsp corn oil – zeit dor-a
1 liter water – may-ya
cumin, according to taste – kam-moon
salt and pepper – malh and fel-fel
8 loaves of Egyptian bread – 'eysh
100g vermicelli – she'-rey-ya
Directions
• Cut the carrot, onion and tomato into medium pieces.
• Wash the lentils and drain well. Add the water to a large pan and add the lentils, carrot, onion and tomato and bring to a boil.
• Turn down the heat and simmer for 30 minutes or until the ingredients are tender. Take off the heat and set aside.
• Pour into a blender or and blend until the soup is creamy.
• Reheat the soup.
• Fry the vermicelli in a little oil until it turns golden. Add to the soup.
• Add salt and pepper to taste.
• Cut the bread into bite size squares. Heat two tbsp of margarine in a large skillet. Add the bread and stir until crispy.
• Place the bread in a bowl and add the lentil soup on top. Serve immediately.
Note
• For a thicker soup add a little less water, you can always add more to reach your preferred consistency.
• Serve the bread on the side to ensure it stays crunchy.