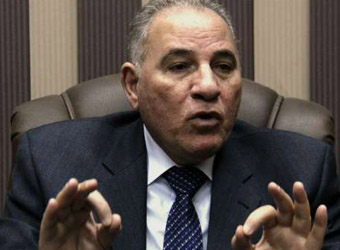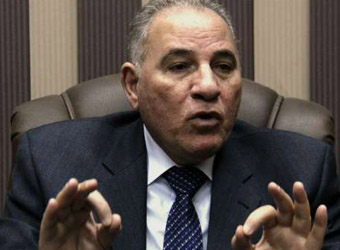 Update: In less than a few hours after the news was published on state-run news agency MENA, and on state-run Ahram newspaper, prosecutor general's office denied the news, and said "No request was filed to their office".
—————————————————————————————————
The Egyptian Public Fund Prosecution has requested the public prosecutor to remove immunity from Judge Ahmed Al Zend, in order to investigate charges filed against him.
Al Zend is accused of allegedly taking over 180 feddans of land in the Hammam area in Marsa Matruh on Egypt's Mediterranean coast. The land is said to have been originally owned by a group of residents of the area.
Under Egyptian law, a judge or public prosecutor is granted immunity, so that no criminal action or investigation can be brought against them unless special permission is granted from the Supreme Judicial Council.
Al Zend, who is chairman of the Judges' Club and considered a Mubarak supporter, had been calling for the removal of Tala'at Abdallah, the prosecutor general appointed by President Morsi, declaring the appointment to be illegitimate as he says no judicial decision can be made outside of the judiciary.
Speaking to state-run Al-Ahram, Thursday, Official Spokesperson for the Judges' Club and Vice President of the Court of Cassation Mahmoud Helmy Al-Sherif said that the Judges' Club welcomes the investigation into Al Zind only if the intention is to "reveal the truth to the public and society" regarding the allegations, but added that the Judges' Club and Egypt's judicial community would take a "strong, unified position" against any attempts to conduct character assassinations of its prominent figures.
Al-Sherif praised Al Zind for his past efforts in protecting the independence of the judiciary, adding that "history will record his stance here". He also expressed concerns that the real motive behind the investigations may be due these positions.
Members of the Judges' Club, including Al Zind, had marched to Abdallah's office at the Egyptian High Court of Justice building in Downtown Cairo last December, demanding his resignation.