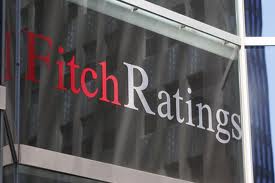 Egypt is at risk of a further downgrade to its credit rating unless it runs parliamentary elections recognised as legitimate by political powers across the nation, said a Fitch Ratings analyst.
Fitch Ratings is a global rating agency that combines financial and political analysis to advise businesses and governments.
Last week Fitch pushed Egypt's credit rating down from B+ to B, dropping the rating into the high-risk area, and warned of potential further cuts.
"Unscheduled parliamentary elections and halting progress in international monetary fund loan (IMF) procedures may act as reasons for the rating cut," said Fitch.
"For me the key event is the parliamentary elections," said Paul Gamble, Egyptian affairs analyst for Fitch Ratings, according to Reuters.
"An inconclusive or contentious election programme will extend political uncertainty. While there is some tolerance of Egypt's rating level for such political risk, it's not unlimited," added Gamble, according to Reuters.
Egypt is not expected to receive the IMF loan unless significant political stabilisation takes place, said Fitch Ratings.
The IMF loan seems vital to support Egypt's general budget and boost investor confidence. In the absence of political stability public finances have worsened, Fitch said.
Moody's ranked Egypt as B2 in December 2012. Standard & Poor's cut Egpyt's rating to B- in December, dropping the cut its rating to B- with a negative outlook.
"This downgrade was expected," said economic expert Karim Helal.
Helal mentioned that the unscheduled parliamentary election would increase instability and added that without a permanent government there can be no development strategies.
"Parliamentary elections will secure Egypt against repeated cuts to the credit rate, but this does not mean it will achieve an upgrade," Helal added.
Regarding the IMF loan, Helal said that taking the loan would confirm that Egypt has a workable economic programme and will open the door for further loans and investment in the country.