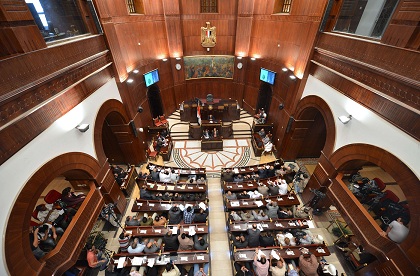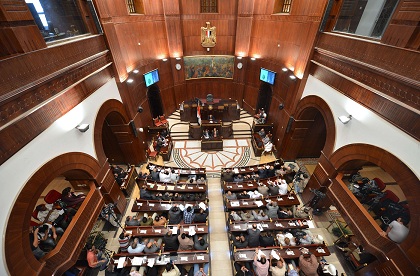 By Lamia Nabil 
The economic committee of the Shura Council prepared a draft law for sukuk, which differs from a previous draft law that has been circulating previous weeks.
"We have prepared an independent draft law unlike the Ministry of Finance's current project [regarding sukuk]," said Saeed Aref, a member of the council's economic committee. The new draft law has been submitted to the Ministry of Finance before being presented to the council.
Aref said a dialogue session, which was held on Sunday, included Dr Hussein Hamid Hassan, an Islamic finance expert, representatives of the Freedom and Justice Party (FJP) and the Egyptian Islamic Finance Association.
Aref also mentioned that the committee's draft law grants foreigners the right to invest in sukuk usufruct for a maximum duration of 40 years, saying there will be no maximum percentage of ownership.
He added that the Shura Council will disregard any objections from Al-Azhar regarding foreign ownership of sukuk, saying such economic and political objections would be outside of their jurisdiction. However, Al-Azhar will be consulted to see the compatibility of the law with Sharia before the end of dialogue sessions, according to Aref.
Abdel Halim Al-Gamal, the first secretary of the Finance and Economic Committee at the Shura Council and member of the Arab Parliament said that the importance of sukuk is to provide a new financing tool that can lead to driving the national economy and the development of investment, as well as reducing unemployment.
Gamal confirmed that the draft law will not grant Egyptians or foreigners ownership of governmental assets.
The Egyptian economy continues to suffer from an EGP 172bn deficit in the first half 2012/2013 fiscal year, which is predicted to increase to EGP 213bn by the end of this fiscal year. Egypt's total debt amounts to EGP 1.2tn, domestic debt being rougly EGP 1tn and foreign debt as EGP 0.23tn. This is in addition to major declines in cash reserves to EGP 13.16bn and a US dollar exchange rate hike.